G1 Ther­a­peu­tics joins a grow­ing biotech win­ners cir­cle with $105M IPO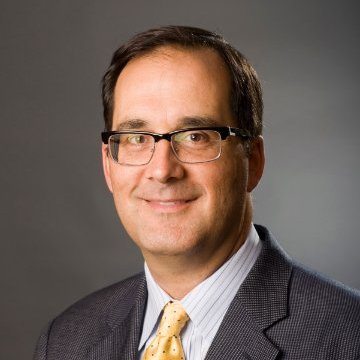 Mark Vel­le­ca
G1 Ther­a­peu­tics is now the lat­est in a string of biotech IPOs to start out with a hit on its price range. The Re­search Tri­an­gle Park, NC-based out­fit raised $105 mil­lion by sell­ing 7 mil­lion shares at $15 each. That's the bot­tom of the range, but that qual­i­fies as an­oth­er suc­cess­ful out­ing for the lat­est in a slate of biotechs find­ing a rel­a­tive­ly warm re­cep­tion on Wall Street af­ter a fair­ly chilly Q1.
The com­pa­ny will now start trad­ing as $GTHX.
The spate of IPOs in­cludes a big $168 mil­lion wind­fall for Bio­Haven Phar­ma $BHVN, which went over its range with an up­sized of­fer­ing and an­oth­er suc­cess for Uro­Gen $URGN. Ovid $OVID stuck to the low end of its range, but is now trad­ing be­low its ini­tial price.
Next up: Ar­genx $ARGX, a Dutch an­ti­body biotech which just up­sized its of­fer­ing to 5 mil­lion shares.
G1 like­ly gained a sig­nif­i­cant amount of in­sid­er sup­port for its IPO, a com­mon fea­ture since the biotech IPO boom be­gan to fade in 2015.
The biotech has been close­ly fo­cused on CDK 4/6. CEO Mark Vel­le­ca and the crew at G1 feel they have start­ed down the path to de­vel­op­ing CDK 4/6 drugs that they be­lieve can do much bet­ter in tack­ling can­cer than the first wave. Ibrance is close­ly linked with neu­trope­nia, forc­ing physi­cians to give the drug on an in­ter­mit­tent sched­ule with time off to help pa­tients han­dle the side ef­fects. G1 be­lieves its IV CDK 4/6 is a first-in-class con­tender that can su­per­sede the fron­trun­ners on the mar­ket. And it has an­oth­er ther­a­py in the clin­ic that's aimed at pro­tect­ing the im­mune sys­tem from the rav­ages of chemother­a­py, help­ing am­pli­fy chemo's pos­i­tive ef­fects while blunt­ing the side ef­fects.
Hat­teras Ven­ture Part­ners owns the biggest chunk of eq­ui­ty, at 19.8%. They are fol­lowed by Med­Im­mune Ven­tures (16%), Es­hel­man (15%) and RA Cap­i­tal — al­so be­hind Bio­Haven — (10%). Vel­le­ca owns a lit­tle less than 3% of the com­pa­ny.
(John Car­roll con­tributed to this sto­ry.)