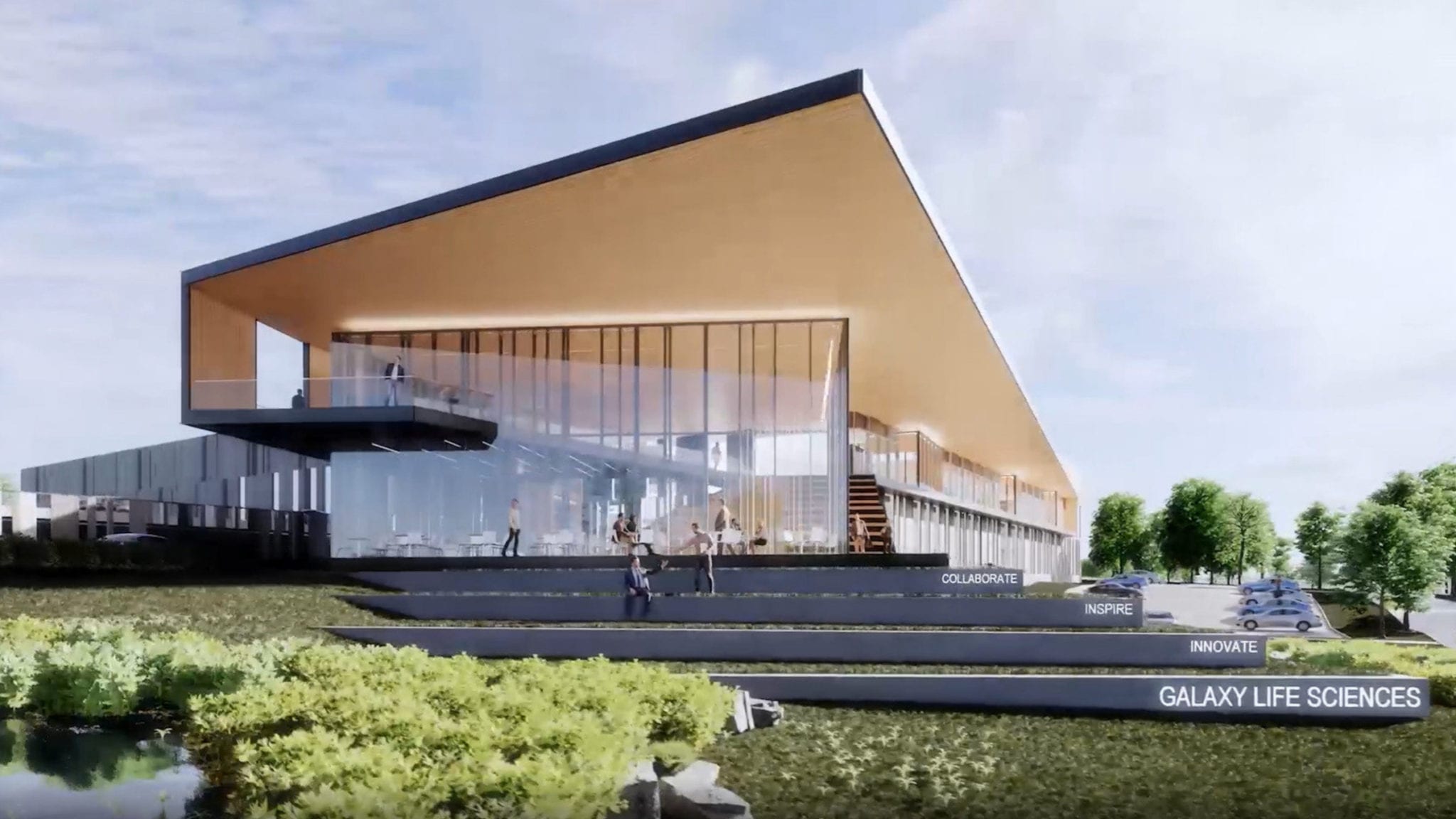 Credit: Galaxy Life Sciences
Galaxy Life Sci­ences lands $50 mil­lion deal to build in cen­tral Mass­a­chu­setts bio­man­u­fac­tur­ing park
Web­ster, MA-based re­al es­tate de­vel­op­er Galaxy Life Sci­ences struck a rough­ly $50 mil­lion deal to build in a bio­man­u­fac­tur­ing park in Worces­ter, an up-and-com­ing biotech hotspot about an hour west of Boston.
Galaxy paid $1.9 mil­lion for a 6-acre plot, on which it in­tends to con­struct a $50 mil­lion build­ing gross­ing 95,000 to 180,000 square feet. The space will be de­signed to ac­com­mo­date re­search and de­vel­op­ment, or man­u­fac­tur­ing, and could em­ploy 125 to 150 work­ers, ac­cord­ing to the Worces­ter Telegram & Gazette. Con­struc­tion is ex­pect­ed to be­gin this spring and wrap up in about a year.
The deal al­so in­cludes rights for Galaxy to de­vel­op the re­main­ing lots in the park. The com­pa­ny ad­ver­tis­es "build-to-suit" sites rang­ing from 35,000 square feet to sev­er­al hun­dred thou­sand square feet.
The 46-acre man­u­fac­tur­ing park, called The Re­ac­to­ry, was born in 2017 when the Worces­ter Busi­ness De­vel­op­ment Cor­po­ra­tion signed a deal to re­de­vel­op the site of the city's old state hos­pi­tal. The city and WB­DC will be­gin a project this fall to up­grade in­fra­struc­ture sur­round­ing the cam­pus.
In May, The Re­ac­to­ry gained Shang­hai-based WuXi Bi­o­log­ics, which signed a $1.5 mil­lion deal to build a $60 mil­lion fa­cil­i­ty — its first in the US — at the site. The fa­cil­i­ty is set to open in 2022.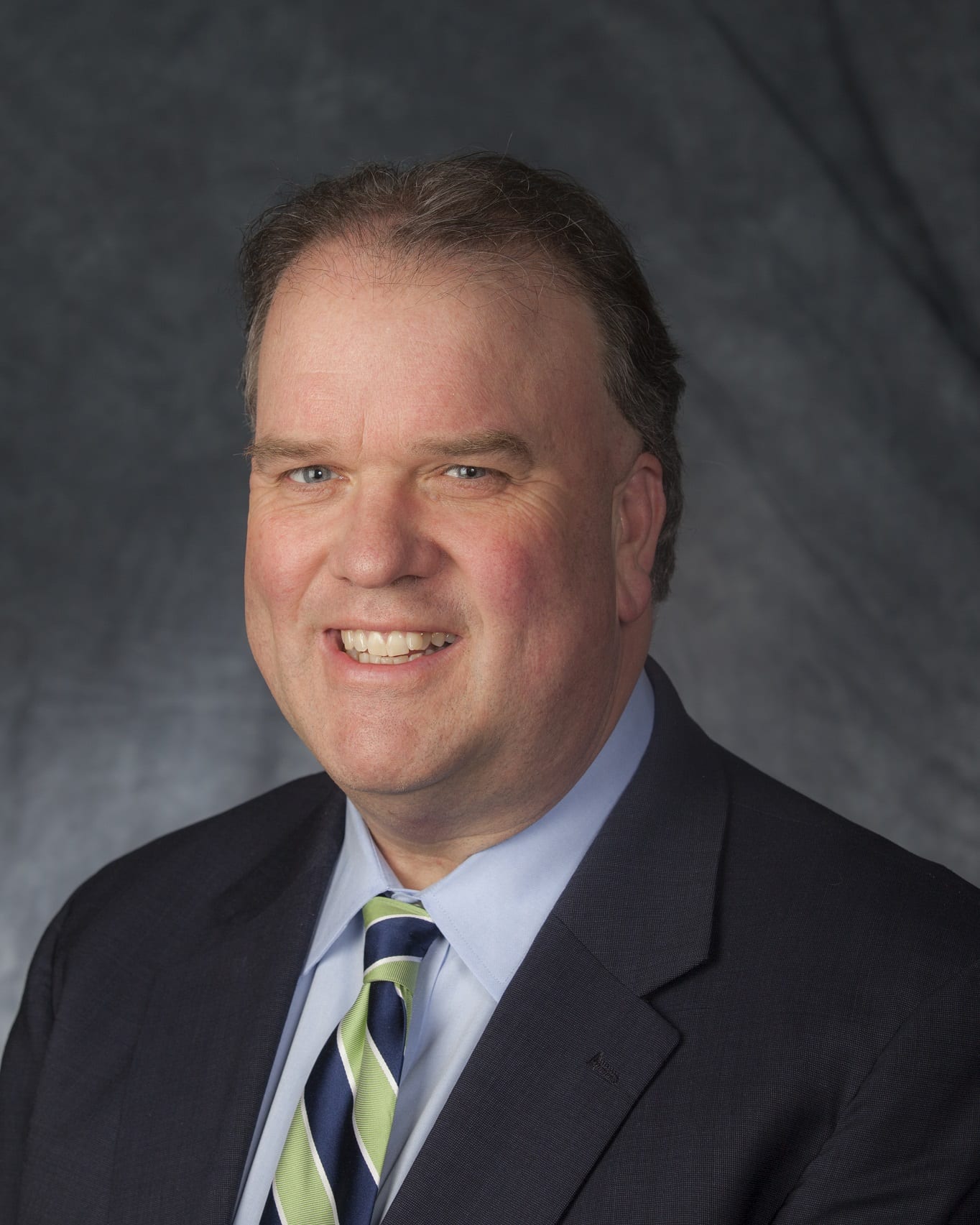 Craig Blais
Ac­cord­ing to the Mass­a­chu­setts Bio­med­ical Ini­tia­tives, there are more than 60 biotech com­pa­nies in Worces­ter Coun­ty, in­clud­ing Ab­b­Vie, which has been in the city since its pre­de­ces­sor Ab­bott Lab­o­ra­to­ries plant­ed roots there in 2001.
A low­er cost of liv­ing com­pared to Boston and Cam­bridge pulls pro­fes­sion­als to Worces­ter. Plus, the city boasts 10 col­leges and uni­ver­si­ties with life and health sci­ences pro­grams, the MBI states.
"This $50-mil­lion plus in­vest­ment at The Re­ac­to­ry by Galaxy rep­re­sents the con­tin­u­a­tion of the grow­ing life sci­ences ecosys­tem in Worces­ter," WB­DC pres­i­dent and CEO Craig Blais said, per the Worces­ter Busi­ness Jour­nal. "The Re­ac­to­ry sub­stan­tial­ly in­creas­es the City's tax base and most im­por­tant­ly cre­ates a wide range of jobs in the re­gion."