Game on: Re­gen­eron's BC­MA bis­pe­cif­ic makes clin­i­cal da­ta de­but, kick­ing off mul­ti­ple myelo­ma matchup with Bris­tol-My­ers
As J&J at­tempts to jos­tle past Bris­tol-My­ers Squibb and blue­bird for a land­mark ap­proval of its an­ti-BC­MA CAR-T — and while Glax­o­SmithK­line maps a quick path to the FDA rid­ing on its own BC­MA-tar­get­ing an­ti­body-drug con­ju­gates — the bis­pecifics are ar­riv­ing on the scene to stake a claim for a mar­ket that could cross $10 bil­lion per year.
The main ri­val­ry in mul­ti­ple myelo­ma is shap­ing up to be one be­tween Re­gen­eron and Bris­tol-My­ers, which picked up a bis­pe­cif­ic an­ti­body to BC­MA through its re­cent­ly closed $74 bil­lion takeover of Cel­gene. Both pre­sent­ed promis­ing first-in-hu­man da­ta at the ASH 2019 meet­ing.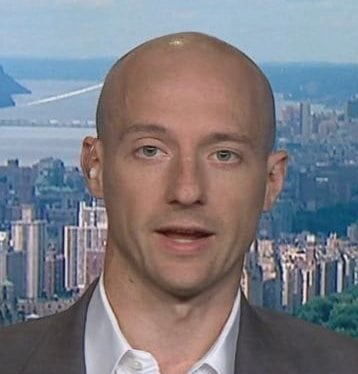 Bri­an Sko­r­ney
"Al­though Cel­gene has both a time and myelo­ma ex­pe­ri­ence ad­van­tage, we be­lieve Re­gen­eron is close be­hind and could even catch up if the megamerg­er leads to some pro­gram de­lays" was Baird an­a­lyst Bri­an Sko­r­ney's take as he scored the first myelo­ma da­ta for REGN5458.
With bis­pecifics the gen­er­al idea is to bridge T cells and tu­mors cells, there­by in­duc­ing the killing of can­cer. REGN5458, in par­tic­u­lar, binds to the CD3 re­cep­tor on the im­mune cells and BC­MA on mul­ti­ple myelo­ma cells.
In­ves­ti­ga­tors had da­ta on the first two dose groups to re­port from the on­go­ing Phase I/II dose es­ca­la­tion study, in which 3 pa­tients were giv­en 3mg week­ly dos­es and 4 pa­tients re­ceived 6mg. Over­all, 4 of them record­ed a re­sponse — giv­ing rise to a 57% re­sponse rate over­all — 3 of them from the 6mg group (75% re­sponse rate there). Among those three tak­ing the high­er dose, two passed the cru­cial test of be­ing min­i­mal resid­ual dis­ease (MRD) neg­a­tive, a high bar sug­gest­ing no can­cer cells were de­tectable in their bone mar­row.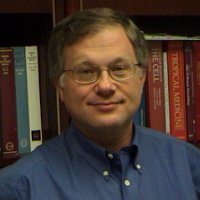 Is­rael Lowy
No­tably, these pa­tients have had a me­di­an of sev­en lines of pri­or ther­a­py and had all failed CD38 an­ti­body treat­ment. And at the 6mg dose lev­el, the me­di­an num­ber of pri­or treat­ment was even high­er at 9.5, Sko­r­ney not­ed.
Cy­tokine re­lease syn­drome, ane­mia and lym­phope­nia were all doc­u­ment­ed, though Re­gen­eron said the ad­verse events were not dose lim­it­ing.
Their re­sults come on the heels of Bris­tol-My­ers/Cel­gene's da­ta re­veal, in which CC-93269 showed an 89% re­sponse rate in the high­est dose of 10mg af­ter be­ing in­ves­ti­ga­tors went up from 0.15mg with 30 pa­tients to­tal.
"CC-93269 shows promis­ing dose-de­pen­dent ef­fi­ca­cy, in­clud­ing MRD-neg­a­tive sCRs, with a con­ve­nient ad­min­is­tra­tion sched­ule in pa­tients with heav­i­ly pre­treat­ed re­lapsed/re­frac­to­ry mul­ti­ple myelo­ma."
Most of the grade 3 or high­er ad­verse events were neu­trope­nia, ane­mia and in­fec­tions, the in­ves­ti­ga­tors not­ed, though cy­tokine re­lease syn­drome al­so cropped up in 76% of all pa­tients in the tri­al.
In the Re­gen­eron tri­al, three pa­tients ex­pe­ri­enced CRS, amount­ing to a 42% oc­cur­rence.
"We are en­cour­aged to see promis­ing, rapid clin­i­cal ac­tiv­i­ty even at the ini­tial two dos­es of REGN5458 in heav­i­ly pre­treat­ed pa­tients with mul­ti­ple myelo­ma," Is­rael Lowy, head of clin­i­cal and trans­la­tion­al sci­ences for on­col­o­gy at Re­gen­eron, said in a state­ment. "We are ac­tive­ly re­cruit­ing pa­tients in­to high­er dose groups in this tri­al and look for­ward to shar­ing fur­ther re­sults in 2020."
Lowy added that the Tar­ry­town, NY-based biotech has ini­ti­at­ed a tri­al for its sec­ond BC­MA/CD3 bis­pe­cif­ic, which binds dif­fer­ent­ly. They are mov­ing fast — and they need to in a field brim­ming with com­peti­tors.
Pfiz­er is ad­vanc­ing its own ver­sion, al­though the ab­sence of equiv­a­lent­ly promis­ing da­ta at ASH pushed Sko­r­ney to sur­mise "not all bis­pecifics are cre­at­ed equal­ly." Ab­b­Vie al­so got its hands on a bis­pe­cif­ic hook­ing to the same tar­gets from a $90 mil­lion deal with Teneo­bio.
CC-93269 had a 89% ORR, 33% CR at 10 mg dos­es. This can be com­bined with borte­zomib and lenalido­mide to keep pres­sure on the tu­mor in per­pe­tu­ity. If you can't cure myelo­ma, which I don't see ev­i­dence for, you will need to keep pres­sure up. Not fea­si­ble with CART

— Bri­an Sko­r­ney (@Bri­an­Sko­r­ney) De­cem­ber 7, 2019