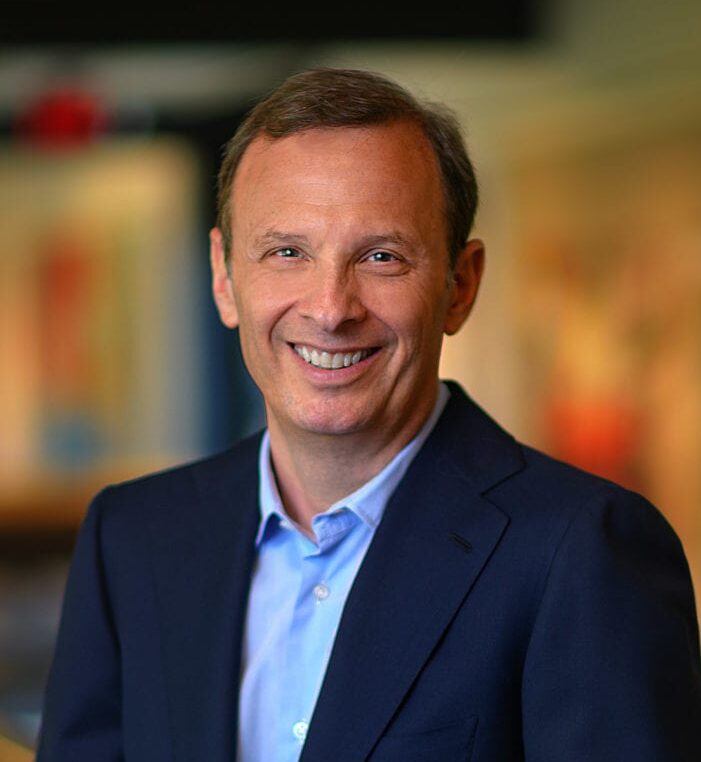 Gary Glick, Kei­th Fla­her­ty now have $270M to re­al­ize their vi­sion for Pre­ci­sion On­col­o­gy 2.0 — we'll just have to wait for the de­tails
What­ev­er in­vestors have peeped about Gary Glick and Kei­th Fla­her­ty's game plan to bring about Pre­ci­sion On­col­o­gy 2.0, it's good enough for a $162 mil­lion in­fu­sion in­to Scor­pi­on Ther­a­peu­tics just weeks af­ter its $108 mil­lion Se­ries A.
The an­nounce­ment means the rest of us al­so get a sec­ond glimpse — not much more — at the grand am­bi­tions that the co-founders sketched out aboard 12 hours of shared flights, which com­pris­es three tracks that can now pro­ceed in par­al­lel thanks to the new mon­ey.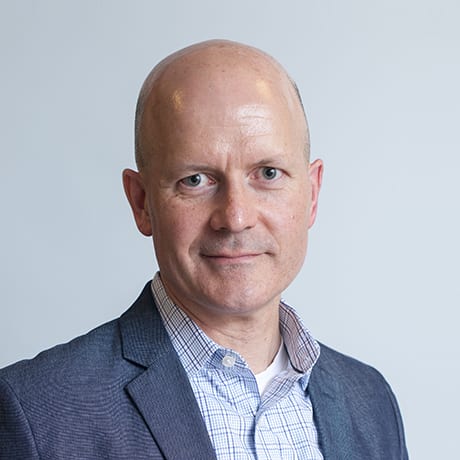 Kei­th Fla­her­ty
If Loxo On­col­o­gy, a brain­child of Fla­her­ty whose phi­los­o­phy is now dri­ving the can­cer strat­e­gy at Eli Lil­ly, rep­re­sents the first gen­er­a­tion of drug­mak­ers go­ing af­ter ge­net­i­cal­ly de­fined can­cers, Scor­pi­on is all about one-up­ping what's been done: greater speci­fici­ty, deep­er and more durable re­spons­es, smarter against re­sis­tance.
And big­ger groups of pa­tients.
"For us, we're in­ter­est­ed in ex­pand­ing pre­ci­sion on­col­o­gy in­to large pa­tient seg­ments, not just the rare and or­phan in­di­ca­tions that you're al­lud­ing to," Glick, the CEO, told End­points News. "That is one of the un­der­ly­ing prin­ci­ples be­hind the foun­da­tion of the com­pa­ny — it's the be­lief that there are tar­gets out there that al­lows one to ad­dress pa­tients pop­u­la­tions 10, 20, 30, 40, 50, 60, maybe even 1,000, maybe larg­er than that, and to try and make this a main­stay for large num­bers of can­cers."
The tech­nolo­gies co­a­lesce around three dis­tinct ap­proach­es. Track 1 picks out "high-val­ue onco­genes for which there are yet to be ap­proved so­lu­tions"; Track 2 re­volves around tran­scrip­tion fac­tors and oth­er un­drug­gable tar­gets; Track 3 aims to blaze a new path with in­ter­nal­ly dis­cov­ered tar­gets.
With a fo­cus on sol­id tu­mors, the biotech is ex­pect­ing to name its first de­vel­op­ment can­di­date in 2021 and start its first tri­als in 2022.
Glick sees Scor­pi­on lean­ing heav­i­ly in­to new­ly avail­able da­ta, ad­vances in trans­la­tion­al med­i­cine as well as break­throughs in drug dis­cov­ery — an ev­i­dence-based ap­proach that has al­so de­fined his last ven­ture at IFM.
Then there's the mon­ey to tie it all to­geth­er. Box­er Cap­i­tal of Tavi­s­tock Group, EcoR1 Cap­i­tal, Omega Funds and Vi­da Ven­tures led the Se­ries B, with par­tic­i­pa­tion from new in­vestors Sur­vey­or Cap­i­tal Man­age­ment, In­vus Pub­lic Eq­ui­ties, Welling­ton Man­age­ment Com­pa­ny, Nex­tech, Or­biMed, Cas­din Cap­i­tal, Wood­line Part­ners, Lo­gos Cap­i­tal, Janus Hen­der­son In­vestors and oth­er undis­closed in­sti­tu­tion­al in­vestors. Se­ries A back­ers At­las Ven­ture and Abing­worth al­so chipped in.
Hav­ing ac­cess to the well-heeled syn­di­cate has helped al­le­vi­ate some anx­i­eties of build­ing a com­pa­ny from scratch dur­ing the pan­dem­ic.
"It's a lit­tle pe­cu­liar talk­ing to col­leagues I've nev­er met face to face," Glick ad­mits, but it helps that many are used to work­ing with col­leagues and part­ners over video con­fer­ences. He's al­so de­lib­er­ate­ly adopt­ed what he calls "nodal hir­ing," bring­ing in groups of peo­ple who know each oth­er at a time.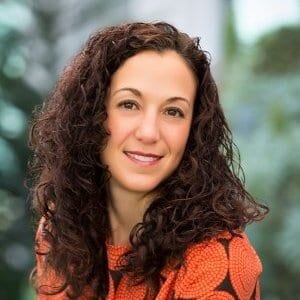 Er­i­ca Jack­son
What won't change even af­ter they can meet in re­al life again is that the team, which is now 33 strong, will still be spread across three lo­ca­tions. Genen­tech vet Er­i­ca Jack­son is lead­ing the tar­get iden­ti­fi­ca­tion and val­i­da­tion team out of South San Fran­cis­co; the Boston unit will be mov­ing in­to a per­ma­nent head­quar­ters in the com­ing months; and Scor­pi­on will keep a small of­fice in New York City for ad­min­is­tra­tive pur­pos­es.
"We're try­ing to take ad­van­tage of cer­tain­ly the fi­nan­cial hub — there's cer­tain­ly a hub in New York that large phar­ma still as­so­ciates with — and ob­vi­ous­ly the two main hubs in the Unit­ed States for biotech, Boston and San Fran­cis­co, for tal­ent," Glick said.