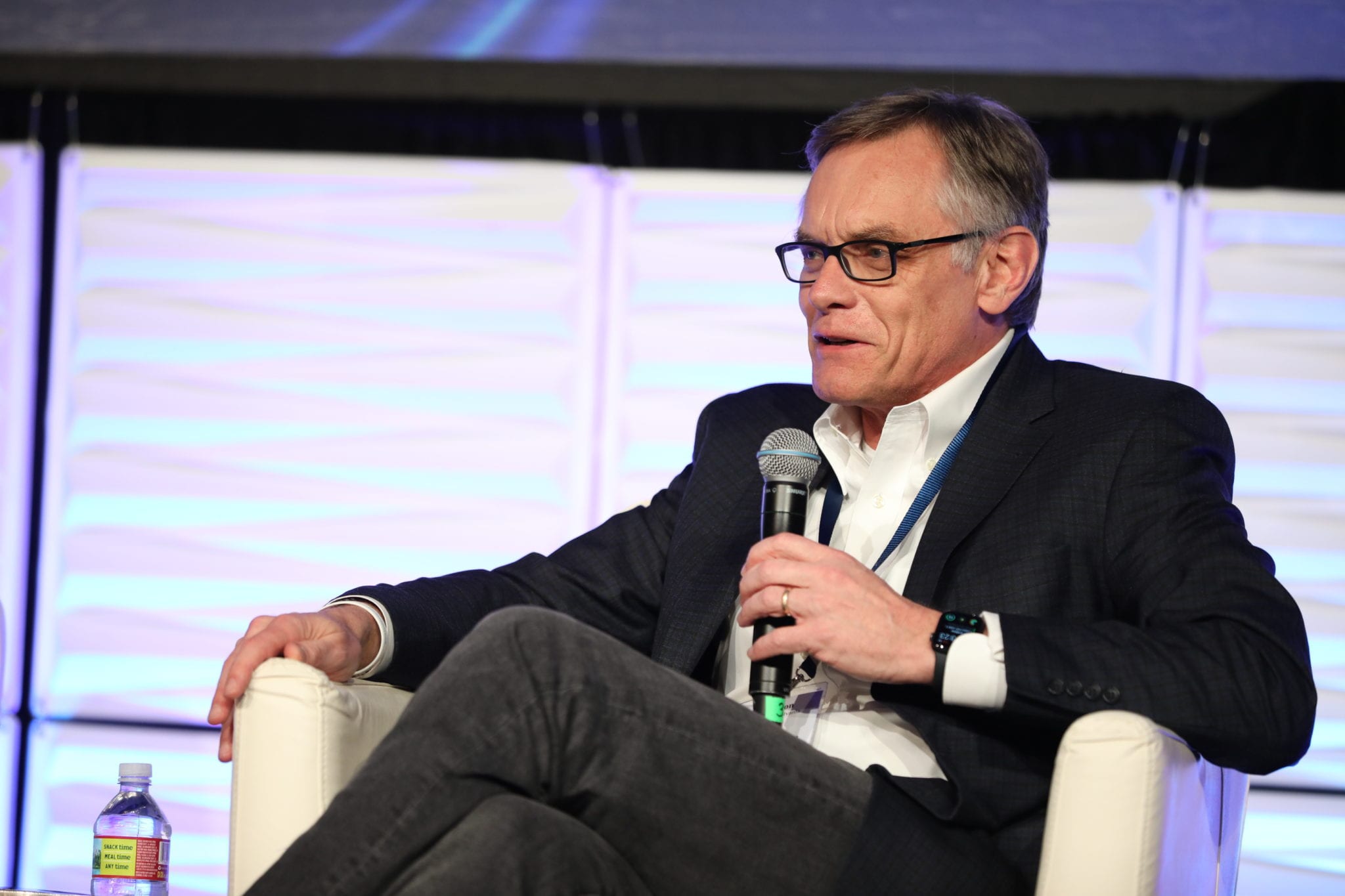 Jim Wilson at the WuXi Global Forum, JPM20
Gates Foun­da­tion backs gene ther­a­py pi­o­neer­s' sec­ond-gen Covid-19 vac­cine
The Gates Foun­da­tion has backed an­oth­er ear­ly-stage vac­cine ef­fort, hand­ing up to $2.1 mil­lion to a pre-clin­i­cal can­di­date from a pair of gene ther­a­py pi­o­neers they think can of­fer ben­e­fits over the first wave of Covid-19 vac­cines now rolling out around the globe.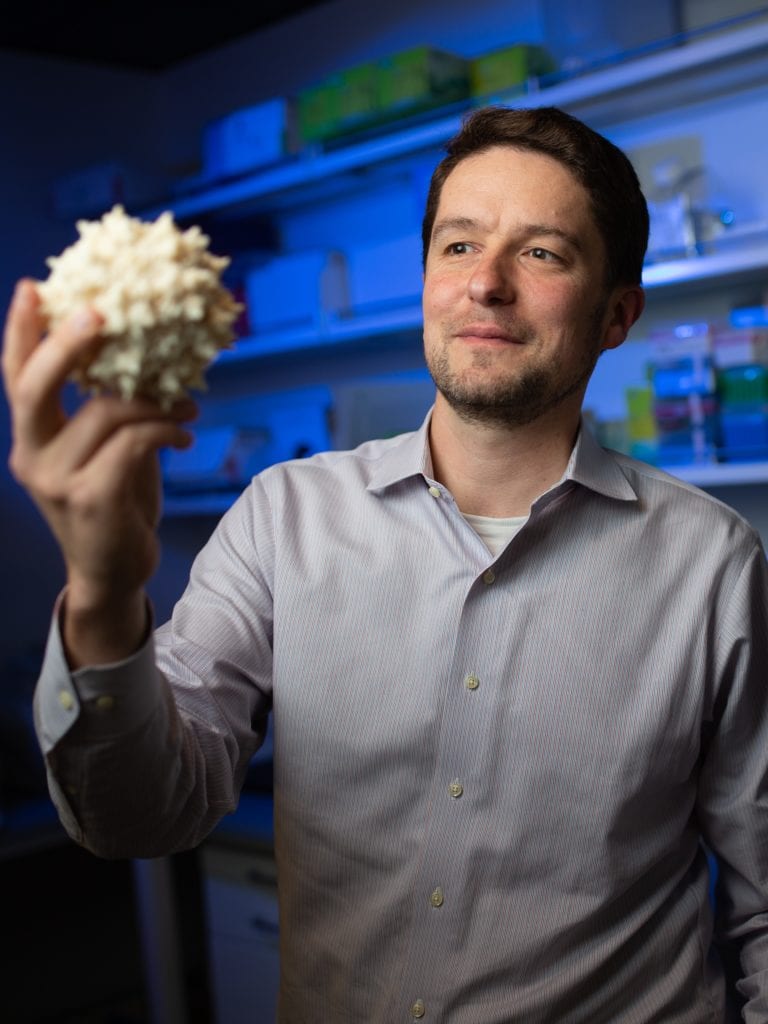 Luk Van­den­berghe
The mon­ey will help ad­vance a vac­cine Luk Van­den­berghe and Jim Wil­son, di­rec­tors of the gene ther­a­py cen­ters at Mass­a­chu­setts Eye and Ear and the Uni­ver­si­ty of Penn­syl­va­nia, have been de­vel­op­ing over the past year based on the AAV vec­tors com­mon­ly used in gene ther­a­py. Now in non-hu­man pri­mate chal­lenge stud­ies, ear­ly da­ta sug­gest the vac­cine may work as a sin­gle dose and re­main sta­ble at room tem­per­a­ture, ad­dress­ing two of the dif­fi­cul­ties with rolling out the cur­rent gen­er­a­tion of vac­cines around the globe.
"When the da­ta came in that we had a num­ber of at­trib­ut­es that could be ben­e­fi­cial from a lo­gis­ti­cal glob­al de­ploy­ment per­spec­tive, we reached out to Gates," Van­den­berghe told End­points News. These are "crit­i­cal at­trib­ut­es to get these vac­cines out, par­tic­u­lar­ly in ar­eas that are more chal­leng­ing from an in­fra­struc­ture per­spec­tive."
Of course, Van­den­berghe is not the on­ly vac­cine de­vel­op­er to try to make a more scal­able and dis­trib­utable vac­cine; Mer­ck aimed for sim­i­lar goals with its two ex­per­i­men­tal in­oc­u­la­tions be­fore shut­ting down both pro­grams ear­li­er this month.
There are yet hun­dreds of vac­cine can­di­dates in ear­ly de­vel­op­ment, though, and the Gates Foun­da­tion has been back­ing a hand­ful it sees as par­tic­u­lar­ly promis­ing. That in­cludes a syn­thet­ic bi­ol­o­gy can­di­date from the Uni­ver­si­ty of Wash­ing­ton that may al­so be sin­gle-dose and shelf-sta­ble. And they've al­so giv­en a $20 mil­lion grant to the Coali­tion for Epi­dem­ic Pre­pared­ness, which is se­lect­ing three to six "sec­ond gen­er­a­tion" vac­cines to back.
Van­den­berghe's vac­cine op­er­ates sim­i­lar­ly to the ade­n­ovirus-based Covid-19 vac­cines de­vel­oped by J&J and As­traZeneca, us­ing a harm­less virus to shut­tle a gene for the coro­n­avirus spike pro­tein in­to hu­man cells. Rather than ade­n­ovirus, though, they used a form of the AAV vec­tor com­mon in gene ther­a­py.
The AAV vari­ant they chose, Van­den­berghe said, should ex­press the gene in­side cells for about 2 to 3 months — or­ders of mag­ni­tude short­er than you would want for gene ther­a­py, but al­so longer than mR­NA or ade­n­ovirus vec­tor vac­cines. In the­o­ry, he said, that could pro­duce a more po­tent and long-last­ing im­mune re­sponse.
The Gates Foun­da­tion dol­lars, though, will on­ly push them through pre-clin­i­cal stud­ies. Van­den­berghe said they are search­ing for ad­di­tion­al back­ers or phar­ma part­ners to help bring what has large­ly been an aca­d­e­m­ic ef­fort in­to the clin­ic in the next cou­ple months.
They are al­so look­ing to ex­pand their man­u­fac­tur­ing ca­pa­bil­i­ty. So far, they've re­lied on No­var­tis, which has AAV fa­cil­i­ties for pro­duc­ing the SMA gene ther­a­py Zol­gens­ma. Be­cause their vac­cines re­quire about 1/10,000 of the dose need­ed for gene ther­a­py, Van­den­berghe said they should be able to ex­tract 100 mil­lion dos­es from cur­rent AAV fa­cil­i­ties even with­out the fa­cil­i­ty ex­pan­sions oth­er vac­cines have re­lied on.
So far, he said, they've pro­duced four lots of the vac­cine — a small num­ber com­pared to ma­jor de­vel­op­ers, but sig­nif­i­cant for an aca­d­e­m­ic ef­fort boot-strapped in the mid­dle of a pan­dem­ic.
"This is not in line with larg­er funds and we cer­tain­ly are not the fron­trun­ners here," Van­den­berghe said. "The goal is to ad­dress some of the short­com­ings of the first wave of vac­cines."
For a look at all End­points News coro­n­avirus sto­ries, check out our spe­cial news chan­nel.