Gene edit­ing los­es its siz­zle. CRISPR Ther­a­peu­tics IPO de­buts be­neath the range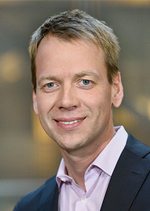 CRISPR Ther­a­peu­tics CEO Rodger No­vak
Some of the bloom has come off the rose of gene edit­ing. CRISPR Ther­a­peu­tics had to ac­cept $14 a share to launch its IPO, a bit be­low the range that it had set for it­self. And that had to be a dis­ap­point­ing de­but af­ter ri­vals Ed­i­tas and In­tel­lia were both able to fire off hot of­fer­ings ear­li­er in the year — though they have al­so been feel­ing the chill more re­cent­ly.
CRISPR Ther­a­peu­tics $CR­SP still came away with $56 mil­lion from the maid­en of­fer­ing, adding $35 mil­lion with a sale of 2.5 mil­lion shares to its big part­ner Bay­er un­der their ear­li­er pact. Add it up and the $91 mil­lion does drop in­to the same ball­park as the $94.4 mil­lion score by Ed­i­tas and the $108 mil­lion reaped by In­tel­lia in the spring. But it's sig­nif­i­cant­ly less than what the biotech was an­gling for.
These com­pa­nies have been de­vel­op­ing pre­clin­i­cal pro­grams re­ly­ing on CRISPR-Cas9 gene edit­ing tech­nol­o­gy, adapt­ing what's been wide­ly billed as a faster, cheap­er way to slice and splice DNA in pur­suit of new treat­ments. And each have plans to cau­tious­ly leap from an­i­mals in­to hu­mans, leav­ing the field full of promise but years away from any ac­tu­al prod­uct. More in­vestors may be wak­ing up to the fact that this is one rev­o­lu­tion that is like­ly to play out in slow mo­tion.
That may be why Ed­i­tas shares $ED­IT have swooned, slid­ing from a high of to $44 to yes­ter­day's close of $13.81, be­low its de­but price. In­tel­lia $NT­LA has al­so been feel­ing the chill, drop­ping from $30.40 to yes­ter­day's close of $12.02. Ear­li­er this year gene edit­ing had been one of the few bright spots among a sig­nif­i­cant­ly re­duced stream of biotech IPOs, as the big boom of 2013-2015 fad­ed.
The lat­est gene edit­ing IPO leaves the three top play­ers on full pub­lic dis­play, with a fourth, Cari­bou, still op­er­at­ing pri­vate­ly with ven­ture back­ing.
CRISPR Ther­a­peu­tics, head­ed by CEO Rodger No­vak and based in Switzer­land with R&D in Cam­bridge, MA, has been play­ing its cards close to its vest in re­cent months, but it sent a clear sig­nal about the up­com­ing IPO in June, when it added a com­plete­ly un­need­ed $38 mil­lion to its last ven­ture round, tak­ing it to a whop­ping $140 mil­lion. Biotechs that go pub­lic these days need plen­ty of cash in the bank and in­sid­er in­vestors lin­ing up to buy shares.