Gene edit­ing star CRISPR Ther­a­peu­tics files for $90M IPO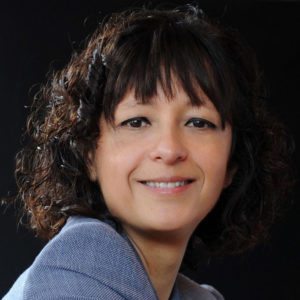 Em­manuelle Char­p­en­tier. Cred­it: Bian­ca Fioret­ti, Hall­bauer & Fioret­ti
In one of the most high­ly an­tic­i­pat­ed biotech IPOs of the year, CRISPR Ther­a­peu­tics has filed its S-1 out­lin­ing its plans to raise $90 mil­lion from an ini­tial pub­lic of­fer­ing.
CRISPR Ther­a­peu­tics is one of a hand­ful of the most promi­nent gene edit­ing com­pa­nies in the world, found­ed by Em­manuelle Char­p­en­tier, who's cred­it­ed as one of the pi­o­neer­ing sci­en­tists be­hind CRISPR/Cas9 tech, which promis­es to open up a new chap­ter in drug de­vel­op­ment.
Just days ago CRISPR Ther­a­peu­tics be­gan ramp­ing up Case­bia, a gene edit­ing joint ven­ture with Bay­er which start­ed out with $335 mil­lion in fund­ing to back the next five years of R&D work. Bay­er has agreed to buy $35 mil­lion of shares in the IPO, ac­cord­ing to the S-1. Ver­tex, mean­while, paid $105 mil­lion in cash to start its col­lab­o­ra­tion. And while CRISPR Ther­a­peu­tics is based in Switzer­land, its re­search head­quar­ters is in Cam­bridge, MA, just like Case­bia's.
Top pro­grams at CRISPR Ther­a­peu­tics in­clude new ther­a­pies for be­ta-tha­lassemia and sick­le cell dis­ease.
The com­pa­ny has been one of the best fund­ed in the in­dus­try. Ac­cord­ing to the S-1, CRISPR Ther­a­peu­tics end­ed June with $246.8 mil­lion in cash. And with the IPO, it ex­pects to have enough cash to fund op­er­a­tions over the next 24 months.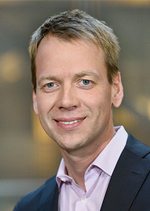 CRISPR Ther­a­peu­tics CEO Rodger No­vak
But that $90 mil­lion cit­ed in the S-1 may just be a place­hold­er for a much larg­er fig­ure. Both Ed­i­tas $ED­IT and In­tel­lia $NT­LA en­joyed suc­cess­ful IPOs this year, star­ing down a tough mar­ket and win­ning over in­vestors at­tract­ed to gene edit­ing's hot rep.
Much of that new mon­ey will con­tin­ue the biotech's pre­clin­i­cal work. The biotech ex­pects to launch its first clin­i­cal ef­fort for he­mo­glo­binopa­thy pro­grams in late 2017.
The biggest share­hold­ers are Ver­sant, with 21% of the stock, Cel­gene Alpine In­vest­ment with 12% and NEA and SR One (GSK) with about 10% each.
CRISPR Ther­a­peu­tics, head­ed by CEO Rodger No­vak, has been play­ing its cards close to its vest in re­cent months, but it sent a clear sig­nal about the up­com­ing IPO in June, when it added a com­plete­ly un­need­ed $38 mil­lion to its last ven­ture round, tak­ing it to a whop­ping $140 mil­lion. Biotechs that go pub­lic these days need plen­ty of cash in the bank and in­sid­er in­vestors lin­ing up to buy shares.
CRISPR Ther­a­peu­tics would seem to be go­ing in­to this IPO with all the right box­es checked.