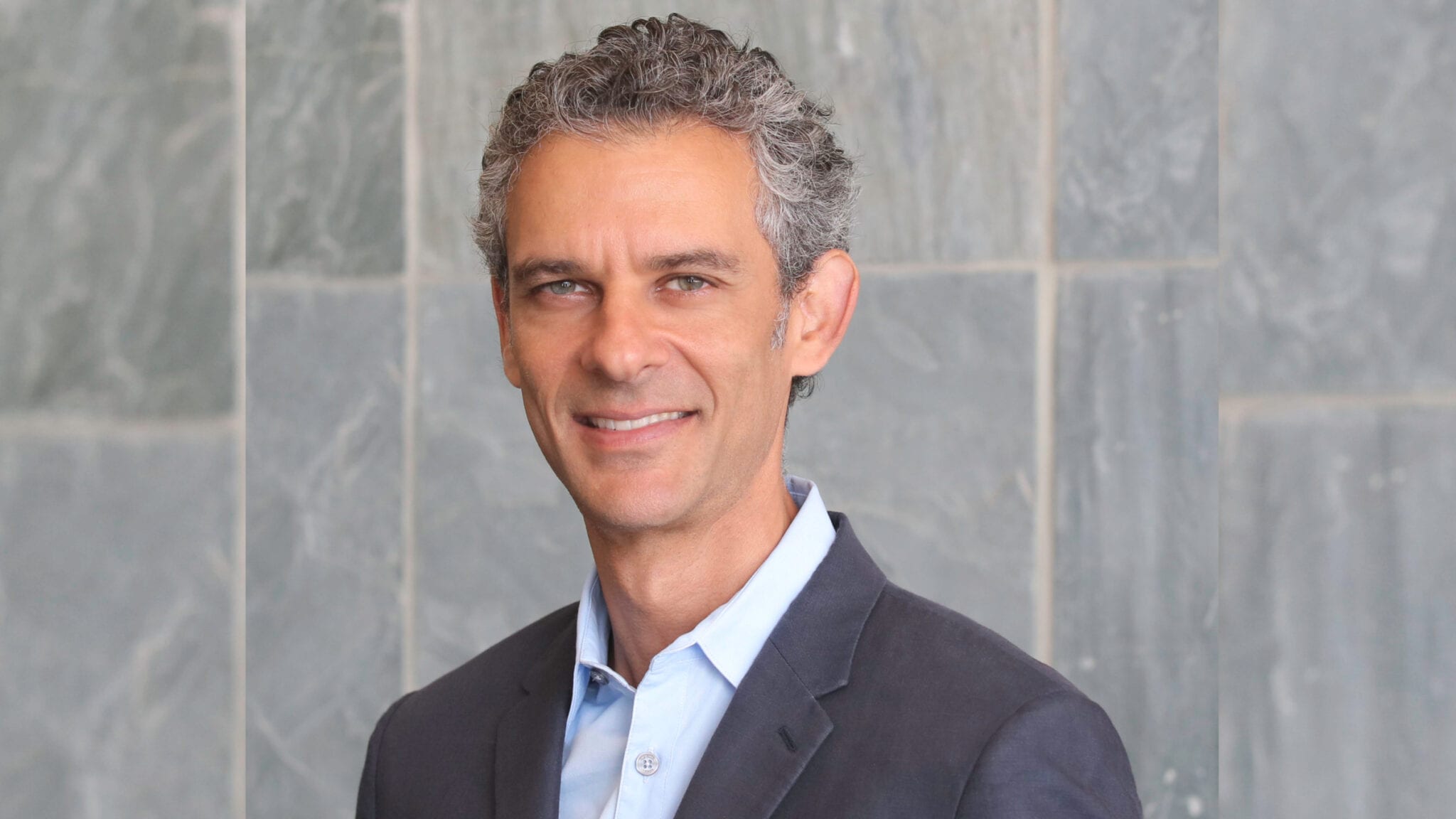 Josh Lehrer, Graphite Bio CEO
Up­dat­ed: Sick­le cell gene edit­ing start­up halts tri­al af­ter flag­ging se­ri­ous side ef­fect in first pa­tient
The first-ever pa­tient to be treat­ed with a new, gene-edit­ed stem cell ther­a­py be­ing de­vel­oped for sick­le cell dis­ease ex­pe­ri­enced a se­ri­ous side ef­fect, forc­ing the drug­mak­er to halt the tri­al.
Graphite Bio said it vol­un­tar­i­ly paused fur­ther dos­ing in the Phase I/II CEDAR tri­al af­ter con­clud­ing that the se­ri­ous ad­verse event is like­ly re­lat­ed to its ther­a­py, nu­la­be­glo­gene au­to­gedtem­cel (nu­la-cel). It al­so re­port­ed the event to the FDA.
Specif­i­cal­ly, the pa­tient, who was dosed in Au­gust, saw pro­longed low blood cell counts, or pan­cy­tope­nia, "re­quir­ing on­go­ing trans­fu­sion and growth fac­tor sup­port."
"The pa­tient re­mains en­rolled in the CEDAR study and con­tin­ues to re­ceive care and close mon­i­tor­ing from the clin­i­cal in­ves­ti­ga­tor and study staff," a spokesper­son wrote in re­sponse to an End­points News in­quiry. "We are in close con­tact with the clin­i­cal site and are mon­i­tor­ing the pa­tient's sta­tus. Out of con­sid­er­a­tion for the pa­tient's pri­va­cy, ad­di­tion­al de­tails about the pa­tient can­not be dis­closed at this time."
While the tri­al is on hold, Graphite Bio said it is tak­ing a thor­ough look at the ad­verse event, an­a­lyz­ing risk fac­tors and mit­i­ga­tion strate­gies — with mod­i­fi­ca­tions to the nu­la-cel man­u­fac­tur­ing process al­so on the ta­ble.
"The com­pa­ny's ini­tial in­ves­ti­ga­tion has ruled out com­mon caus­es of post-trans­plant pan­cy­tope­nia such as a vi­ral in­fec­tion and au­toim­mu­ni­ty, lead­ing to the con­clu­sion that it is like­ly due to treat­ment with nu­la-cel it­self," Cowen an­a­lyst Phil Nadeau wrote af­ter talk­ing to the ex­ecs.
Sev­er­al oth­er com­pa­nies have set out to treat sick­le cell dis­ease — which is caused by de­fec­tive red blood cells and marked by painful episodes — via the same ap­proach of edit­ing genes in stem cells and then putting them back in­to the pa­tient. But while Ver­tex/CRISPR and Ed­i­tas seek to fix the prob­lem by ac­ti­vat­ing a fe­tal he­mo­glo­bin gene in cells, Graphite Bio's idea is to cor­rect the mu­tat­ed adult he­mo­glo­bin us­ing its own set of CRISPR-in­spired tools, com­ing from aca­d­e­m­ic pi­o­neers such as Maria Grazia Ron­car­o­lo and Matthew Por­teus.
"At the DNA lev­el, we're mak­ing stem cells nor­mal again," was how CEO Josh Lehrer de­scribed the ap­proach back in 2021.
Mani Foroohar of SVB Se­cu­ri­ties wrote that the com­pa­ny is now in­ves­ti­gat­ing whether that fun­da­men­tal ap­proach could've caused the side ef­fect. Oth­er hy­pothe­ses in­clude "the qual­i­ty of the pa­tients' un­der­ly­ing bone mar­row," Graphite's tech­nol­o­gy and its use of AAV6 as a de­liv­ery vec­tor.
"Giv­en this num­ber of de­grees of free­dom in any eval­u­a­tion, de­ter­min­ing the prop­er rem­e­dy with a high enough de­gree of con­fi­dence to dri­ve a re­turn to treat­ing pa­tients will be a pro­longed and un­cer­tain process," he wrote.
While the com­pa­ny had pre­vi­ous­ly hoped to de­liv­er proof-of-con­cept da­ta from 15 pa­tients in mid-2023, it's now push­ing back that time­line.
Ed­i­tor's note: Up­dat­ed to in­clude com­ment from Graphite Bio.