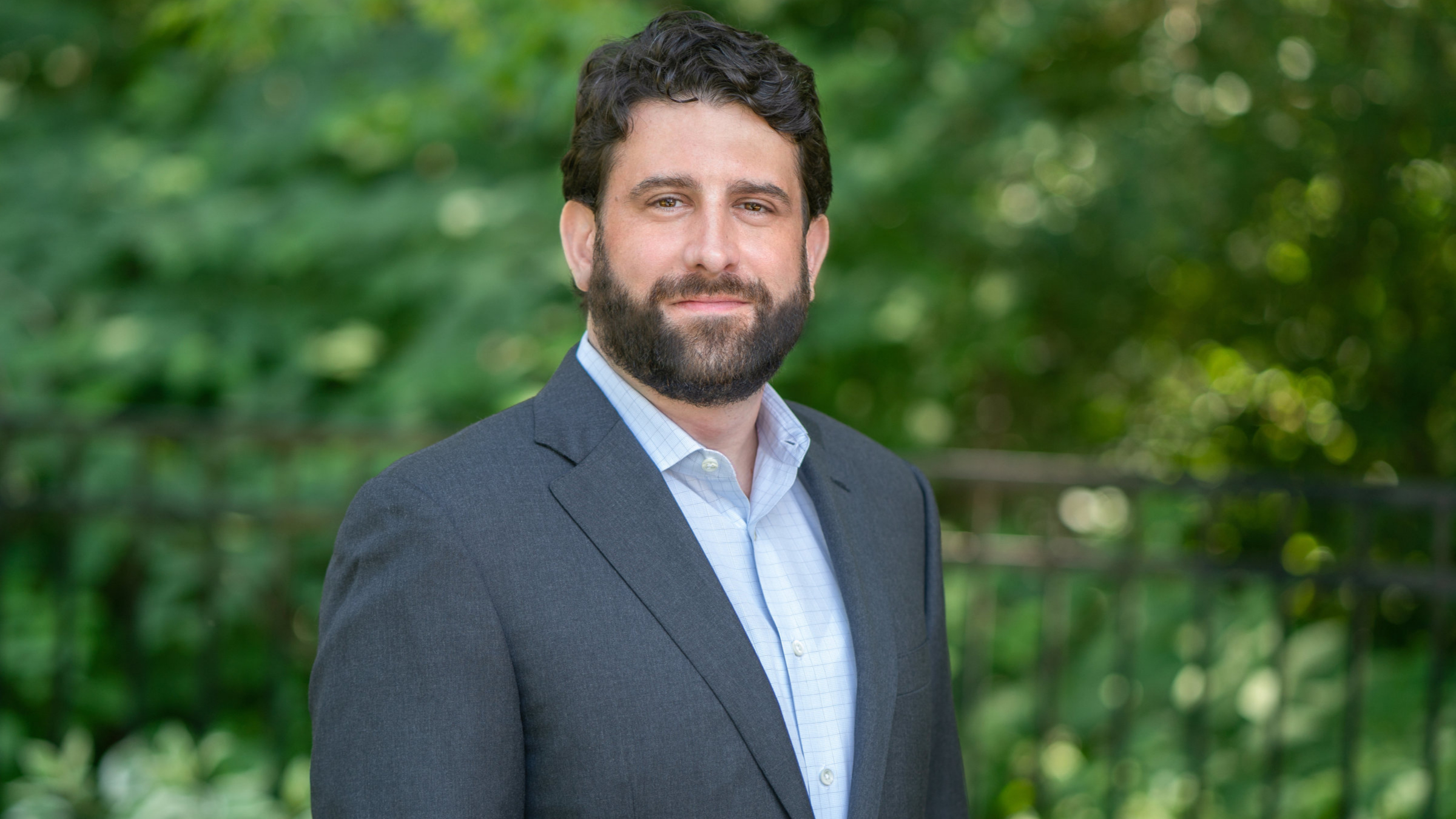 Kevin Friedman, Kelonia president and CSO
Gene ther­a­py out­fit emerges from stealth with big am­bi­tions. First stop — CAR-T
There's a new play­er in the gene ther­a­py space in Boston.
Backed by sci­ence out of Stan­ford and MIT, the small out­fit has big dreams, big am­bi­tions, and is cen­tered on try­ing to turn ex vi­vo gene ther­a­py in­to in vi­vo. How­ev­er, it's start­ing with look­ing to re­de­fine CAR-T.
Kelo­nia Ther­a­peu­tics, backed by VCs such as Hori­zons Ven­tures and Ven­rock, of­fi­cial­ly launched Thurs­day af­ter be­ing in stealth for a lit­tle over a year, and has a bit of a cash stash thanks to $50 mil­lion from a Se­ries A. Pres­i­dent and CSO Kevin Fried­man told End­points News that the biotech has enough run­way to "progress us quite a ways to­ward the clin­ic" with­out giv­ing an ex­act time­frame.
Its sci­en­tif­ic co-founders in­clude pro­fes­sors Michael Birn­baum out of MIT, along with ge­neti­cist and chemist Michael Fis­chbach from Stan­ford. Some of Fis­chbach's re­search has been uti­lized be­fore in biotech-build­ing — name­ly Fed­er­a­tion Bio, an out­fit in the mi­cro­bio­me are­na that Ven­rock in­vest­ed $50 mil­lion in­to two years ago.
Fried­man billed the com­pa­ny as a new play­er try­ing to ad­dress big hur­dles in the cell and gene ther­a­py game. In the realm of T cell im­munother­a­py, sci­en­tists take T cells from a pa­tient, mod­i­fy them and then in­ject those same cells back in­to the orig­i­nal pa­tient. CAR-T, a spe­cif­ic type of T cell im­munother­a­py, is usu­al­ly im­ple­ment­ed against cer­tain types of can­cers.
In re­cent years, a lot of com­pa­nies have been look­ing in­to al­lo­genic (or "off-the-shelf") CAR-T ther­a­pies, look­ing to be able to use T cells from donors oth­er than the pa­tient. And with Kelo­nia, the biotech is look­ing to re­de­fine CAR-T by by­pass­ing the more in­di­vid­u­al­ized cell man­u­fac­tur­ing al­to­geth­er, es­sen­tial­ly be­ing able to de­liv­er a drug/gene ther­a­py that will mod­i­fy T cells in­side the pa­tient.
"And so, es­sen­tial­ly har­ness­ing all of the clin­i­cal ben­e­fits that we've seen with CAR and TCR ther­a­pies in terms of how the pa­tients have re­spond­ed to this type of med­i­cine, and elim­i­nat­ing the com­plex­i­ty of the man­u­fac­tur­ing process by tran­si­tion­ing the de­liv­ery di­rect­ly to the pa­tient it­self," Fried­man said.
Kelo­nia's pro­posed in vi­vo gene de­liv­ery tech­nol­o­gy will com­bine a few po­tent lentivi­ral vec­tor-like par­ti­cles with an "ad­justable tar­get­ing sys­tem" to more pre­cise­ly de­liv­er gene ther­a­py pay­loads to where the ther­a­py is need­ed — in or­der to treat a broad range of dis­eases. And while it's big ideas, oth­er star­tups have made sim­i­lar promis­es, and many are look­ing to chart their own path. One such ex­am­ple is Umo­ja Bio­phar­ma, a Seat­tle com­pa­ny which launched in 2020 with $53 mil­lion to in­ves­ti­gate us­ing a lentivi­ral vec­tor to gen­er­ate CAR-T cells.
The po­ten­tial op­por­tu­ni­ties for gene ther­a­py 2.0 have even at­tract­ed the at­ten­tion of Big Phar­ma when Bris­tol My­ers, Astel­las, NI­BR and Gilead's Kite all backed Or­na Ther­a­peu­tics' Se­ries A last year, af­ter the biotech launched to ex­plore next-gen gene ther­a­py via oR­NA. Last Au­gust, Mus­tang Bio made a deal with Lar­ry Pease's lab out of the Mayo Clin­ic for its CAR-T tech, ex­plic­it­ly de­signed to form CAR-T cells in­side the pa­tient via two steps: a pep­tide to ramp up T cell pro­duc­tion, then di­rect­ly in­tro­duc­ing a vi­ral CAR con­struct in­to a pa­tient's lymph nodes.
Kelo­nia has around 20 em­ploy­ees so far, but will ex­pand in due time, Fried­man said. In the in­ter­im, the com­pa­ny has a straight­for­ward goal of a mad dash to­wards the clin­ic, and they have no plans on stop­ping just with CAR-T, or their ini­tial fo­cus on on­col­o­gy. But as to what in­di­ca­tions, de­tails re­main few — but Kelo­nia did say in a state­ment that it hopes to use its tech­nol­o­gy to en­able gene ther­a­py de­liv­ery in­to tis­sues pre­vi­ous­ly known as hard to reach, such as re­nal and neu­ro­log­i­cal tis­sues.
Kelo­nia al­so has two strate­gic part­ner­ships right out of the gate. One is with Till­man Gern­gross' Adimab, and the oth­er is the Cam­bridge, MA-based biotech El­e­vate­Bio. Fried­man said that these two part­ner­ships will pro­vide im­por­tant ca­pa­bil­i­ties that Kelo­nia does not want to build in­ter­nal­ly just yet — an­ti­body dis­cov­ery in Adimab's case and man­u­fac­tur­ing for El­e­vate­Bio.
As of now, the com­pa­ny is in the ear­ly phas­es of eval­u­at­ing the tech­nol­o­gy and the pre­clin­i­cal work nec­es­sary to bring a drug for­ward. Fried­man al­so said that any fu­ture fi­nanc­ing will come along nat­u­ral­ly and so far, is re­main­ing more fo­cused on the clin­i­cal end.