Genen­tech dives in­to mR­NA, bet­ting $310M on BioN­Tech's per­son­al­ized can­cer vac­cine tech
Genen­tech is tap­ping in­to the promise of mes­sen­ger RNA for build­ing per­son­al­ized can­cer vac­cines. The gi­ant Roche sub­sidiary is part­ner­ing with Ger­many's BioN­Tech on its in­di­vid­u­al­ized can­cer ther­a­pies, promis­ing $310 mil­lion in near-term pay­outs to col­lab­o­rate on a com­bo with its new­ly ap­proved check­point in­hibitor Tecen­triq (ate­zolizum­ab).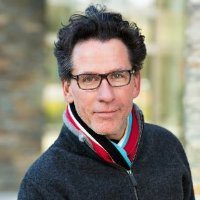 James Sabry, Genen­tech
In this deal, BioN­Tech will con­tribute its per­son­al­ized can­cer vac­cine plat­form spot­light­ing unique neoanti­gens that can be iden­ti­fied in a can­cer pa­tient's tu­mors, a trendy new tar­get of drug de­vel­op­ers like Grit­stone, Mod­er­na and Neon Ther­a­peu­tics. Phase I stud­ies are slat­ed to be­gin next year.
BioN­Tech's work is fo­cused on cre­at­ing syn­thet­ic mR­NAs de­signed to pro­duce ther­a­peu­tic pro­teins, turn­ing a pa­tient's cells in­to drug fac­to­ries. Batch­es of code spur cells to cre­ate a ther­a­peu­tic pro­tein. And the part­ners are look­ing to kick up a broad as well as spe­cif­ic im­mune re­sponse to fight can­cer. In this case, the tech starts with se­quenc­ing a pa­tient's genome for their tu­mor, then en­cod­ing the neoanti­gens for that par­tic­u­lar tu­mor in­to a mes­sage de­liv­ered by mR­NA as a vac­cine. Den­drit­ic cells de­code the in­for­ma­tion, and use it to mark tu­mor cells for de­struc­tion by the im­mune sys­tem.
These new per­son­al­ized can­cer vac­cines promise to help ex­pand on the ef­fec­tive­ness of check­point in­hibitors, which dis­man­tle hur­dles set up by can­cer cells, and hope to suc­ceed where the first wave of off-the-shelf can­cer vac­cines large­ly failed.
BioN­Tech gets rights to co-com­mer­cial­ize new ther­a­pies in the US and cer­tain Eu­ro­pean mar­kets, in­clud­ing Ger­many. And it will al­so co-fund the up­com­ing R&D work.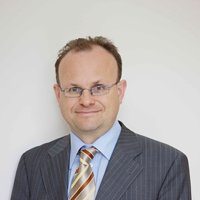 BioN­Tech COO Sean Marett
The deal an­nounce­ment is char­ac­ter­is­ti­cal­ly light on fi­nan­cial de­tails. But in light of the up­front and near-term cash in the deal, that sum is like­ly to be no­table.
Found­ed in 2008, Mainz, Ger­many-based BioN­Tech has been large­ly fund­ed by the Strüng­mann group, a fam­i­ly firm led by Ger­man bil­lion­aires Thomas and An­dreas Strüng­mann, iden­ti­cal twins who have been fu­el­ing a va­ri­ety of biotechs in Ger­many.
The com­pa­ny is keep­ing qui­et about the mile­stones in the deal and isn't talk­ing about prospec­tive time­lines on the work with Genen­tech, anx­ious to keep some of its cards close to its vest.
"Im­muno-on­col­o­gy is un­be­liev­ably com­pet­i­tive," says BioN­Tech COO Sean Marett, and that re­quires some cir­cum­spec­tion on the de­tails.
The com­pa­ny, though, laid out a sig­nif­i­cant piece of the on­col­o­gy puz­zle it's been work­ing on in two pa­pers pub­lished last year and then last June in Na­ture. The first out­lined its work with se­quenc­ing tu­mors for neoepi­topes and in the sec­ond pa­per in­ves­ti­ga­tors out­lined how they used RNA-lipoplex­es to pre­cise­ly tar­get den­drit­ic cells, over­com­ing a key hur­dle by en­cod­ing shared tu­mor anti­gens and get­ting the T cell re­sponse they were look­ing for.
BioN­Tech has com­plet­ed one Phase I study in pa­tients, and Marett isn't re­luc­tant to claim the lead in the field, not­ing that some U.S. biotechs start­ed af­ter the first pub­li­ca­tion in 2015. The Ger­man biotech now has a staff of 500, even larg­er than Mod­er­na's 460, and it's build­ing its sec­ond man­u­fac­tur­ing fa­cil­i­ty in Mainz to back up the ex­pand­ing clin­i­cal plans.
Next steps in­clude tak­ing a close look at how BioN­Tech will re­al­ize its plans, in­clud­ing co-fund­ing the work with Genen­tech, ex­pand­ing man­u­fac­tur­ing, push­ing part­nered and in-house pro­grams, with a pos­si­ble IPO on the ta­ble as one re­al pos­si­bil­i­ty.
Get­ting a pow­er­house U.S. part­ner like Genen­tech in their cor­ner moves BioN­Tech clos­er to the day it can ef­fec­tive­ly start sell­ing the ther­a­pies they're now test­ing in the clin­ic.
"We've got a lot of el­e­ments in the com­pa­ny that we need," says Marett. "The thing we were miss­ing, this abil­i­ty to be able to not on­ly man­u­fac­ture but al­so com­mer­cial­ize. That's some­thing that this deal will al­low us to do."
The pact marks the lat­est in a string of Big Phar­ma tie-ups with the Ger­man biotech. Sanofi signed on in a $1.5 bil­lion deal last spring. Both Mod­er­na and Cure­Vac are al­so el­bow­ing in­to the mR­NA field, with big mon­ey deals of their own. And Sanofi fol­lowed up af­ter a sep­a­rate deal BioN­Tech struck with Eli Lil­ly, which has its own plans for the on­col­o­gy field.
Com­bos are the fu­ture of can­cer drugs, and BioN­Tech is acute­ly aware of the po­ten­tial the al­liance of­fers with com­bin­ing its per­son­al­ized vac­cines with Roche's re­cent­ly ap­proved PD-L1 check­point Tecen­triq, or ate­zolizum­ab. So is Roche/Genen­tech.
"Un­like any med­i­cine we have ever de­vel­oped, vir­tu­al­ly all can­cer pa­tients may po­ten­tial­ly ben­e­fit from a cus­tom-built can­cer vac­cine," said James Sabry, M.D., Ph.D., Se­nior Vice Pres­i­dent and Glob­al Head of Genen­tech Part­ner­ing, in pre­pared text. "By col­lab­o­rat­ing with BioN­Tech on this cut­ting edge ap­proach, we hope to tru­ly ad­vance can­cer treat­ments by us­ing a com­mon mol­e­c­u­lar back­bone – mR­NA – that is unique­ly tai­lored to an in­di­vid­ual pa­tient."