Genen­tech dou­bles down on its PhI­II Alzheimer's cam­paign for crenezum­ab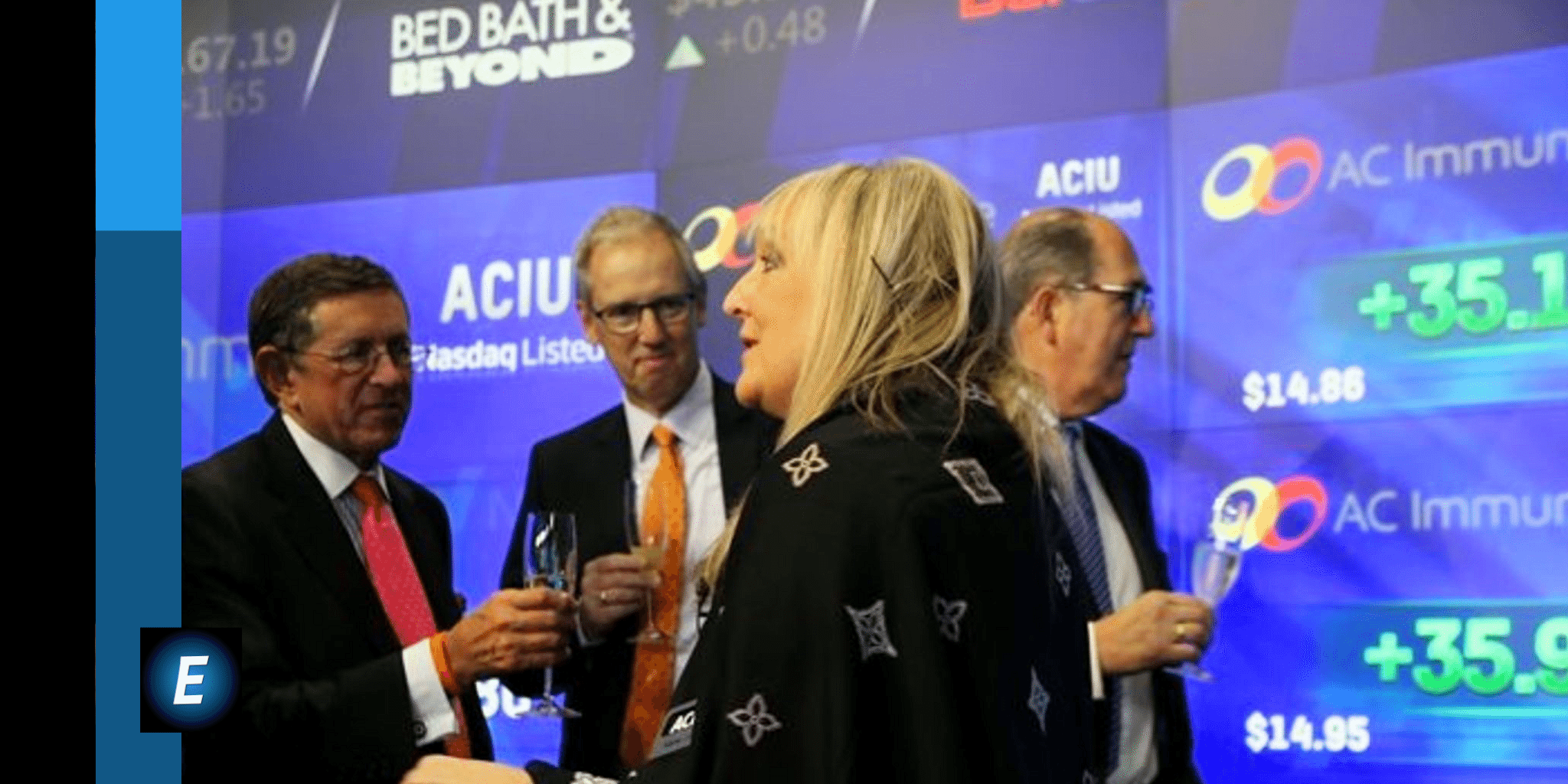 An­drea Pfeifer
Roche's big biotech group Genen­tech is dou­bling down on one of the most promi­nent drugs in late-stage de­vel­op­ment for Alzheimer's. The com­pa­ny is launch­ing a sec­ond Phase III study of crenezum­ab, ac­cord­ing to its part­ners at AC Im­mune $ACIU, in search of pos­i­tive da­ta in a field lit­tered with the wreck­age of ear­li­er clin­i­cal crash­es.
In­ves­ti­ga­tors for the CREAD2 study will now set out to re­cruit 750 pa­tients with pro­dro­mal or mild Alzheimer's to test the drug, an­oth­er an­ti-amy­loid be­ta drug de­signed to sweep out tox­ic for­ma­tions that are be­lieved by many to cause the mem­o­ry-wast­ing ill­ness.
CREAD2 will start with all the hall­marks ex­pect­ed in an Alzheimer's study. It failed a mid-stage pro­gram, but in­ves­ti­ga­tors were able to track a dis­tinct im­pact on cog­ni­tive and func­tion­al scores for pa­tients di­ag­nosed with the ear­li­est stages of this dis­ease. Re­turn­ing to Phase III proved to be a dis­as­trous mis­take for Eli Lil­ly's solanezum­ab, a three time los­er. But AC Im­mune has been able to win over be­liev­ers that this time a piv­otal ef­fort can suc­ceed.
Jef­feries' Pe­ter Welford not­ed that the launch of the sec­ond Phase III can now con­form to cur­rent FDA rules de­mand­ing two Phase III stud­ies for an ap­proval. And he out­lined the pro-crenezum­ab ar­gu­ment in a note this morn­ing, com­par­ing Roche's drug with Lil­ly's solanezum­ab.
(1) So­la tar­gets Abe­ta monomers on­ly, where­as crenezum­ab al­so tar­gets sol­u­ble Abe­ta oligomers, be­lieved by many to be the most neu­ro­tox­ic, in­hibits Abe­ta ag­gre­ga­tion and pro­motes dis­ag­gre­ga­tion of Abe­ta plaques; (2) The so­la study en­rolled mild AD pa­tients (base­line MMSE 20-26) some of whom may al­ready be too ad­vanced, with "treat­ment" pos­si­bly need­ed years be­fore clin­i­cal man­i­fes­ta­tions ap­pear as pre­ven­tion. The crenezum­ab Phase III stud­ies are en­rolling milder AD pa­tients, with base­line MMSE 22+ and CDR-GS 0.5 or 1.0. We note that Lil­ly has now al­so aban­doned an on­go­ing tri­al in pro­dro­mal AD; (3) Un­like oth­er promi­nent Abe­ta an­ti­bod­ies such as ad­u­canum­ab and so­la that have an IgG1 back­bone, crenezum­ab con­tains an IgG4 back­bone. Im­por­tant­ly, this IgG4 back­bone re­sults in clear­ance of Abe­ta with­out in­duc­ing an in­flam­ma­to­ry re­sponse, en­abling use of high­er dos­es and a bet­ter side ef­fect pro­file. High­er dos­es should re­sult in in­creased brain ex­po­sure and there­fore po­ten­tial­ly greater ef­fi­ca­cy.
Com­pa­nies in the field can re­ly on bet­ter di­ag­nos­tics to ac­tu­al­ly re­cruit the right pa­tients. But af­ter 15 years of de­feat and dis­as­ter in Alzheimer's R&D, you can al­so ex­pect to see plen­ty of skep­ti­cism for a drug that al­ready failed hu­man stud­ies.
The litany of set­backs in­cludes Mer­ck's re­cent de­ci­sion to scut­tle a Phase III study for the in­dus­try-lead­ing BACE drug. But any com­pa­ny which does man­age to get a drug across the fin­ish line can look for­ward to ma­jor sales. Mil­lions of Alzheimer's pa­tients around the world are des­per­ate for some kind of dis­ease mod­i­fy­ing ther­a­py.
Jef­feries es­ti­mates peak sales for a crenezum­ab at $4.4 bil­lion in 2028, and oth­er an­a­lysts would stretch that fig­ure much high­er.
An­drea Pfeifer, the CEO of AC Im­mune, had this to say:
Giv­en the re­cent dis­ap­point­ing re­sults of oth­er ther­a­pies, all of us in the Alzheimer's com­mu­ni­ty need to re­dou­ble our ef­forts to com­bat one of so­ci­ety's biggest chal­lenges. We re­main con­fi­dent about the po­ten­tial of crenezum­ab giv­en it is dis­tinct from oth­er be­ta amy­loid an­ti­bod­ies, pre­dom­i­nant­ly block­ing oligomers in the brain, and has a clin­i­cal de­vel­op­ment pro­gram that is us­ing high­er dos­ing and tar­get­ing ear­li­er stages of Alzheimer's dis­ease.