Genen­tech inks $650M deal with pro­tein degra­da­tion pi­o­neer Arv­inas
Genen­tech is dou­bling down on its com­mit­ment to New Haven biotech Arv­inas, ex­tend­ing the duo's part­ner­ship and tack­ing an ad­di­tion­al $350 mil­lion on­to the to­tal deal val­ue.
The com­pa­nies have been work­ing to­geth­er since 2015, with Genen­tech li­cens­ing Arv­inas' plat­form for pro­tein degra­da­tion to do some se­cre­tive R&D. Back then, Genen­tech wasn't dis­clos­ing its dis­ease tar­gets, and it still isn't. They're on­ly telling us that the new deal in­cludes ad­di­tion­al tar­gets in "mul­ti­ple ther­a­peu­tic ar­eas."
Un­der the re­vised terms, Arv­inas can re­ceive mile­stone pay­ments in ex­cess of $650 mil­lion. When the deal was first an­nounced, the pack­age in­clud­ed $300 mil­lion in po­ten­tial mile­stones.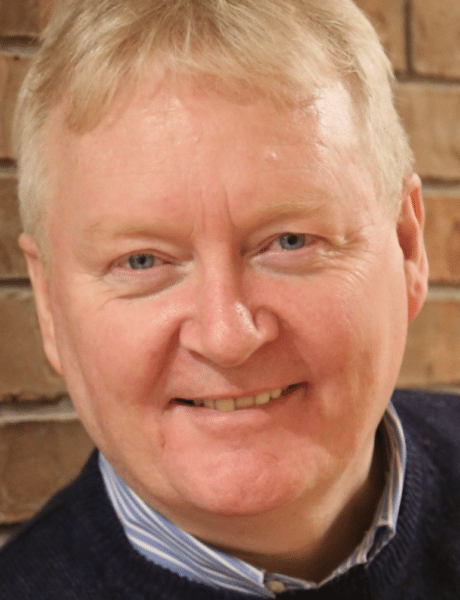 John Hous­ton
What has Genen­tech so in­ter­est­ed? Arv­inas is a bit of a pi­o­neer in a new modal­i­ty called pro­tein degra­da­tion. Arv­inas' CEO John Hous­ton tells me the com­pa­ny was the first to take the con­cept be­yond acad­e­mia. The sci­ence has since gained pop­u­lar­i­ty, with com­pa­nies like C4 Ther­a­peu­tics and Kymera jump­ing on board. Even ma­jor phar­mas like Cel­gene, Take­da, GSK and No­var­tis have ef­forts in the space.
The con­cept be­hind pro­tein degra­da­tion is sim­ple enough. Where pro­tein in­hi­bi­tion has led to some ad­vanced med­i­cines, de­grad­ing pro­teins could prove a much more durable so­lu­tion. In short, Arv­inas plans to tag cer­tain dis­ease-caus­ing pro­teins for de­struc­tion by re­cruit­ing an E3 lig­ase to the tar­get, there­by send­ing the pro­tein to the cell's nat­ur­al "garbage dis­pos­al" called the ubiq­ui­tin-pro­tea­some sys­tem.
Hous­ton said the plat­form, in the­o­ry, could be wide­ly ap­plic­a­ble to sev­er­al dis­eases.
"We're not lim­it­ed by dis­ease area, as al­most any dis­ease with a cell you want to de­grade could be tar­get­ed," Hous­ton said.
Still, the com­pa­ny is start­ing with two main pro­grams for an­dro­gen and es­tro­gen re­cep­tor degra­da­tion for prostate and breast can­cer. They're work­ing on a pair of INDs and look­ing to get in­to the clin­ic by 2018, al­though the com­pa­ny's breast can­cer pro­gram may get there a tad ear­li­er.
Hous­ton said af­ter these two tar­gets, Arv­inas may pur­sue lung can­cer and melanoma. Fur­ther in the fu­ture, Hous­ton (who used to run neu­ro­sciences at Bris­tol-My­ers) said he'd like to see the com­pa­ny take on neu­rode­gen­er­a­tion, as well.