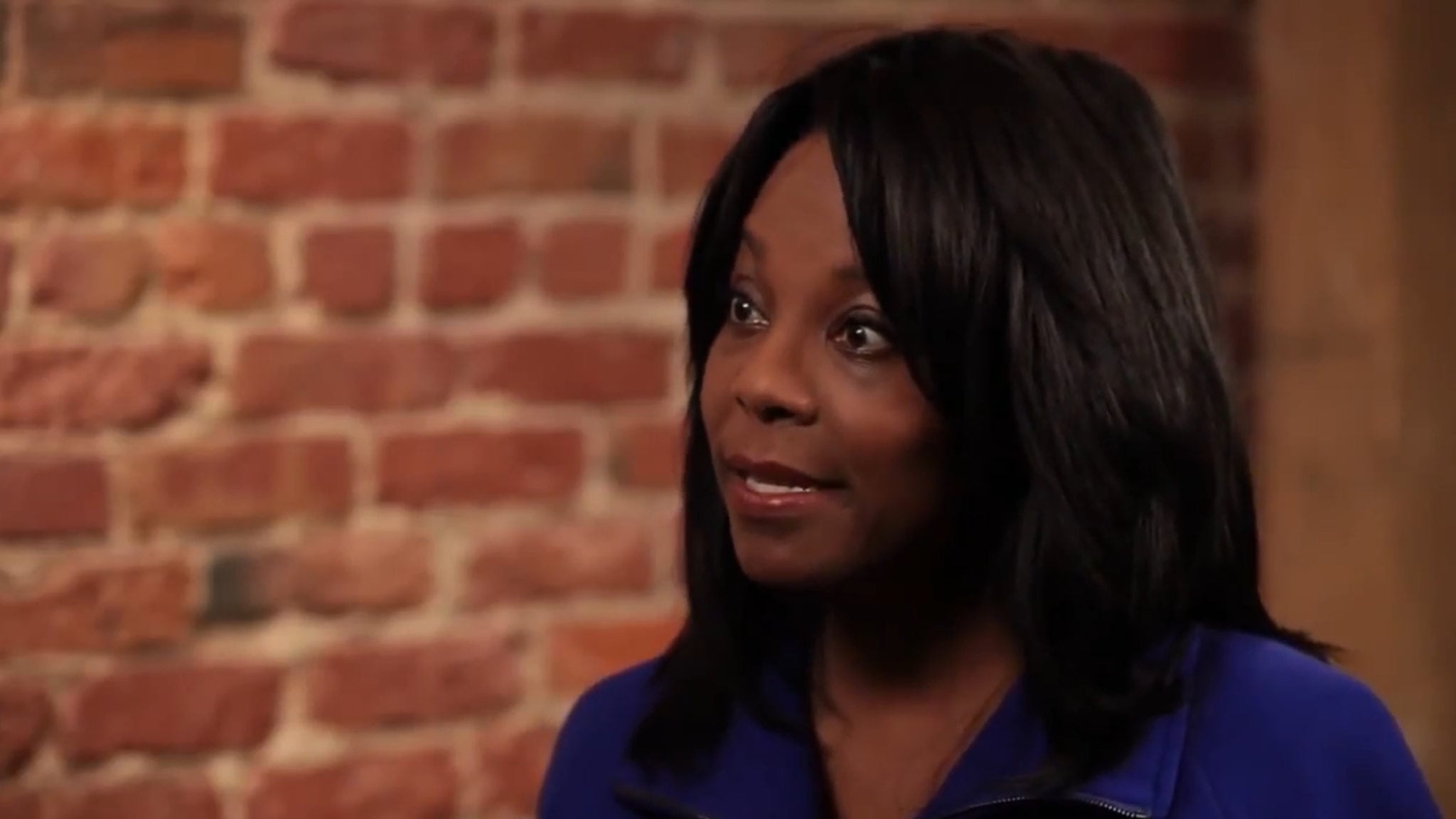 Genen­tech vet Myr­tle Pot­ter takes a lead­ing role in Vivek Ra­maswamy's fast-mov­ing Vant ops
The tal­ent mag­net that is Vivek Ra­maswamy's Roivant Sci­ences has at­tract­ed a biotech vet­er­an to over­see op­er­a­tions of the ever-grow­ing Vant king­dom.
Myr­tle Pot­ter, a for­mer pres­i­dent and COO of Genen­tech, has been named Vant op­er­at­ing chair. The role grants her an au­to­mat­ic board mem­ber­ship at each of Roivant's 12 biotech sub­sidiaries, where she is ex­pect­ed to as­sist the (of­ten high-pro­file) CEOs and "en­sure op­er­a­tional ex­cel­lence."
Pot­ter had a sto­ried run in Big Phar­ma that be­gan with 14 years at Mer­ck, help­ing cre­ate the busi­ness that would lat­er be­come As­traZeneca. She lat­er moved to Bris­tol-My­ers Squibb, even­tu­al­ly helm­ing its car­dio­vas­cu­lar and meta­bol­ic busi­ness and over­see­ing sev­er­al cru­cial drug launch­es — a skill she con­tin­ued to hone at Genen­tech, where un­der her watch block­buster drugs like Avastin and Xo­lair came to be known.
She fol­lowed that up by found­ing a con­sult­ing firm in 2005, ad­vis­ing a range of phar­ma, biotech, med­ical de­vice and me­dia com­pa­nies as well as VCs and in­vest­ment bankers.
Her ap­point­ment was tout­ed at Roivant's in­au­gur­al R&D day, co­in­cid­ing with a burst of an­nounce­ments in­tend­ed to high­light the com­pa­ny's en­thu­si­asm for its pipeline — un­de­terred even af­ter the spec­tac­u­lar fail­ure of Ax­o­vant's first for­ay in­to Alzheimer's cast shad­ows on founder Ra­maswamy's abil­i­ty to bring ac­tu­al drugs to the mar­ket.
Here are the up­dates we found most in­ter­est­ing:
Genevant, the RNA-fo­cused joint ven­ture formed on Ar­bu­tus' de­liv­ery tech, has inked a deal to de­vel­op and com­mer­cial­ize five to ten ther­a­peu­tic pro­grams with Ger­man biotech uni­corn BioN­Tech. Five of these will be rare dis­ease ther­a­pies, to be de­vel­oped us­ing a com­bi­na­tion of Genevant's lipid nanopar­ti­cle plat­form and BioN­Tech's mR­NA drug dis­cov­ery plat­form. The oth­er half of the agree­ment cov­ers a li­cense to use Genevant's tech in five of BioN­Tech's on­col­o­gy pro­grams — a field that the com­pa­ny is best known in, with some of its per­son­al­ized can­cer vac­cines al­ready part­nered with Genen­tech. If all goes ac­cord­ing to plan, the duo will have some­thing for the clin­ic by 2020.
Bet­ting on the neona­tal Fc re­cep­tor (FcRn) tar­get in IgG-me­di­at­ed au­toim­mune dis­eases, Roivant is found­ing yet an­oth­er sub­sidiary called Im­muno­vant to de­vel­op what it's call­ing RVT-1401, a mon­o­clon­al an­ti­body it in-li­censed from HanAll.
En­zy­vant has sub­mit­ted a bi­o­log­ics li­cense ap­pli­ca­tion — its first — for RVT-802, which treats an ex­treme­ly rare dis­ease called Di­Ge­orge Anom­aly, a fa­tal con­di­tion char­ac­ter­ized by an in­abil­i­ty to fight off in­fec­tions.
Ra­maswamy has be­come one of the most en­vied and de­spised ex­ec­u­tives in biotech. Love him or hate him, he's raised more than $2 bil­lion for this com­pa­ny and its sub­sidiaries. Af­ter the lead pro­gram for Alzheimer's blew up in dis­grace, the col­lec­tive still has 30 drugs in clin­i­cal de­vel­op­ment com­pared to 13 a years ago. The group, which al­so re­cent­ly re­or­ga­nized with lay­offs, now has 672 em­ploy­ees com­pared 262 a year ago; 12 vants now ver­sus 5 at this point in 2017.
Im­age: Myr­tle Pot­ter (via YouTube)