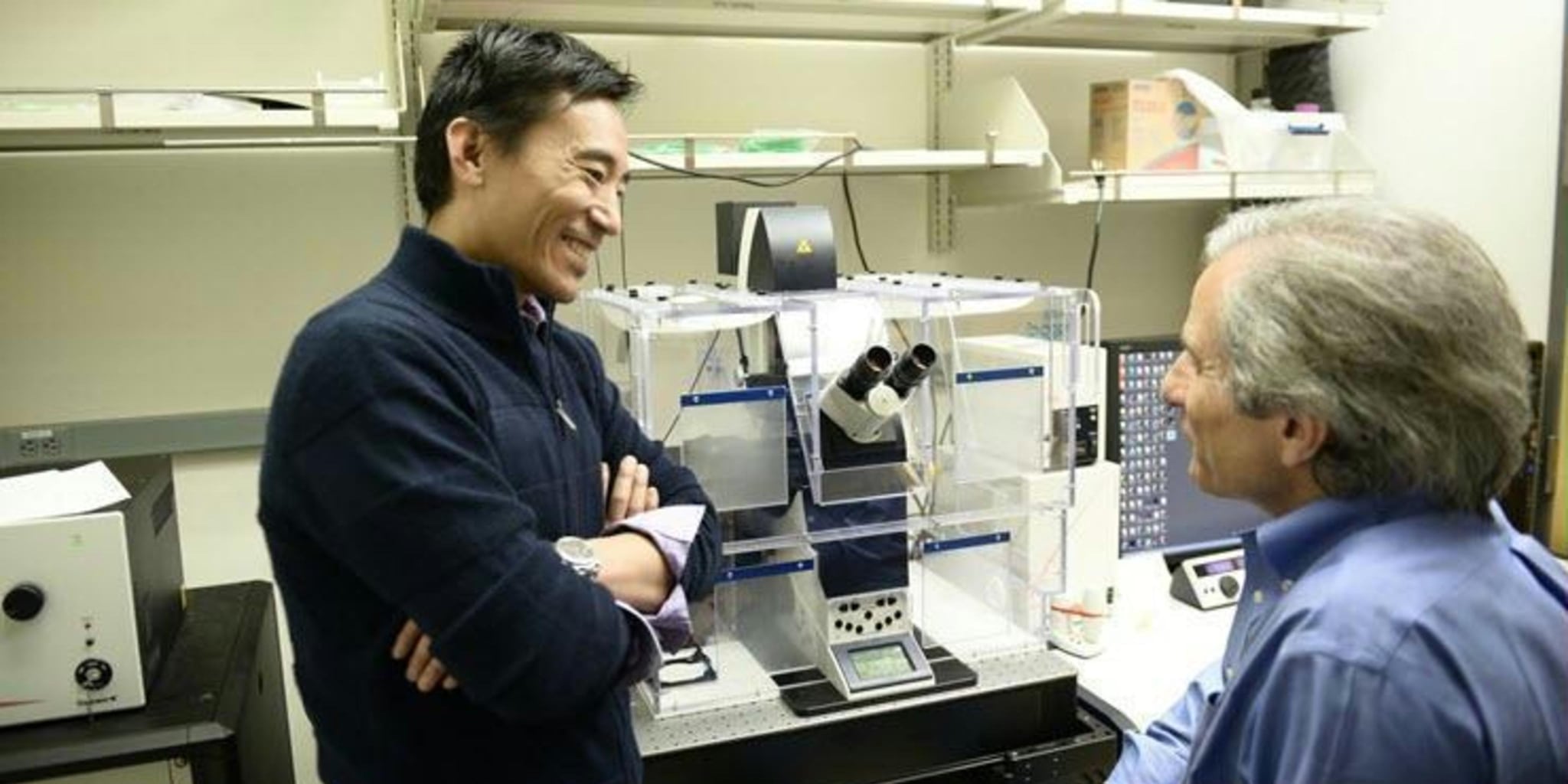 Genen­tech I/O chief Dan Chen heads to an up­start biotech look­ing to cre­ate a land­mark ad­vance on an­ti­bod­ies
One of the top sci­en­tif­ic lead­ers be­hind the emer­gence of PD-1/L1 check­point in­hibitors has left Genen­tech to take the chief med­ical of­fi­cer's job at a low-pro­file biotech up­start look­ing to make an­ti­body his­to­ry.
Dan Chen, who led the de­vel­op­ment of Tecen­triq from start to post-mar­ket star­dom, has tak­en the CMO's job at IgM Bio­sciences in Moun­tain View, CA.
I couldn't find much about them. No ven­ture rounds or high-pro­file en­dorse­ments. But the web­site in­cludes some lofty claims about their goal to re­vamp the way an­ti­bod­ies are de­vel­oped, build­ing on a blue­print that can sig­nif­i­cant­ly in­crease the abil­i­ty of an an­ti­body to bind with mul­ti­ple do­mains us­ing a much more com­plex IgM struc­ture, rather than the Ig­Gs that dom­i­nate the in­dus­try.
Chen wasn't just in charge of the Tecen­triq pro­gram, which Roche de­vout­ly be­lieves is a block­buster in the mak­ing, he al­so helped guide a se­ries of al­liances with key an­ti­body de­vel­op­ers around the world. That added ex­pe­ri­ence that could come in handy on his new job.
Chen is join­ing an­oth­er Genen­tech vet, Bruce Heyt, who serves as chief sci­en­tif­ic of­fi­cer at IgM.
Chen told me in an in­ter­view Thurs­day that when he first start­ed work­ing on Tecen­triq, he was a team of 1. And af­ter watch­ing the clin­i­cal de­vel­op­ment team alone ex­pand in­to the hun­dreds of staffers at Genen­tech over the years, he's back at an N of 1, ready to start build­ing a new team.
Once again, he is look­ing to make some biotech his­to­ry.
These IgM projects he's start­ed work on now are "hard to make, a lot more com­pli­cat­ed than IgG (with two bind­ing do­mains)," he says. "But af­ter 8 years they've solved the man­u­fac­tur­ing prob­lems."
"IgMs are sort of like Vel­cro," he ex­plains, ca­pa­ble of mak­ing mul­ti­ple weak do­mains in­to one strong bond — like Vel­cro. And the same tech plat­form has mul­ti­ple ap­pli­ca­tions as you work on ag­o­nists, what Chen calls "en­hanced su­per-ag­o­nists."
Like a lot of top de­vel­op­ers in the hottest field in on­col­o­gy, Chen says he was treat­ed to a long line­up of queries about new jobs over the years. But he passed on all of them, un­til IgM Bio called.
His first re­sponse when he got a good look: "Wow, Genen­tech should have done this. They're en­gi­neer­ing around a nat­u­ral­ly oc­cur­ring an­ti­body for­mat."
"The thing that re­al­ly hooked me was the longterm fu­ture," says Chen. Af­ter all the work aimed at scour­ing the hu­man genome for the right tar­gets for dis­ease over the last 20 years, he adds, the time has come to shift fo­cus to us­ing "them in a more com­plex way than we ever have be­fore….With an IgM mol­e­cule, you have a lot more room to play."
And it's in no way lim­it­ed to im­muno-on­col­o­gy or on­col­o­gy in gen­er­al.
They built the com­pa­ny with pri­vate fi­nanc­ing, says the sci­en­tist, which al­lowed the tiny biotech to re­main in stealth mode un­til just a year or two ago as they pa­tient­ly worked out their plat­form tech­nol­o­gy.
Chen can cer­tain­ly dis­tin­guish one good an­ti­body ap­proach from an­oth­er. And William Strohl, who once led ear­ly de­vel­op­ment at J&J's re­search group, is al­so join­ing the board, of­fer­ing an­oth­er mar­quee thumbs-up for what they're try­ing to do.
Fred Schwarz­er, the CEO of IGM Bio­sciences, hit that theme hard in their state­ment to­day. He not­ed:
Dan is wide­ly re­gard­ed as a glob­al leader in im­muno-on­col­o­gy, and he over­saw some of the most im­por­tant R&D in on­col­o­gy over the last decade while at Genen­tech/Roche, mak­ing his de­ci­sion to join IGM a strong en­dorse­ment of the po­ten­tial of our tech­nol­o­gy and our emerg­ing pipeline. Bill is wide­ly re­gard­ed as a glob­al thought leader in an­ti­body en­gi­neer­ing and nov­el an­ti­body de­vel­op­ment, and we look for­ward to his con­tri­bu­tions as a mem­ber of our Board of Di­rec­tors.
---
Im­age: Daniel Chen speaks to Ira Mell­man, Genen­tech Vice Pres­i­dent of Can­cer Im­munol­o­gy. Roche