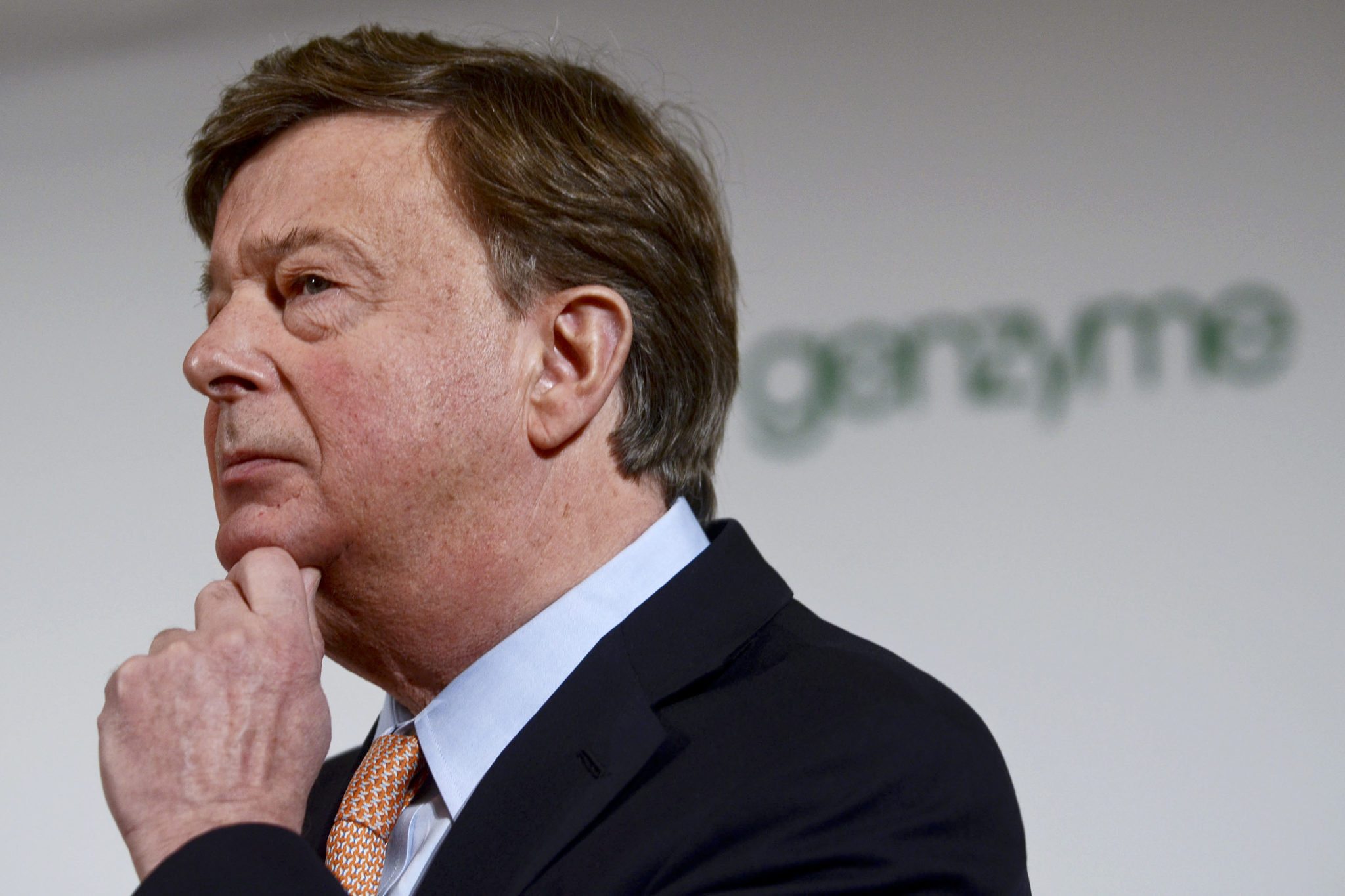 Gen­zyme founder, biotech en­tre­pre­neur and in­dus­try leg­end Hen­ri Ter­meer dies
Hen­ri Ter­meer, one of the great­est and most suc­cess­ful vi­sion­ar­ies in biotech, has died. Ac­cord­ing to the Boston Globe, Ter­meer col­lapsed at his Mar­ble­head home on Fri­day evening. He was 71.
Ter­meer's lega­cy rests on grow­ing Gen­zyme in­to a world leader in or­phan drug R&D, de­vel­op­ing drugs for tiny pa­tient pop­u­la­tions, sav­ing lives and pi­o­neer­ing an ag­gres­sive pric­ing strat­e­gy that made the field a pop­u­lar fo­cus among a whole gen­er­a­tion of star­tups. (The 10 most ex­pen­sive ther­a­pies on the plan­et are all or­phan drugs.) Sanofi CEO Chris Viehbach­er saw the val­ue, and bought the com­pa­ny for about $20 bil­lion in 2011, af­ter Ter­meer had run the com­pa­ny for 30 years — a rare feat in this in­dus­try.
Over the last six years, Ter­meer stayed ac­tive in biotech, serv­ing on boards at Mod­er­na, Ve­rastem and oth­ers and in­vest­ing part of the $158 mil­lion wind­fall of cash he earned in the Sanofi buy­out in a long line­up of up­starts. Ar­rakis, found­ed by se­r­i­al en­tre­pre­neur Michael Gilman, was the most re­cent to earn his sup­port just last Feb­ru­ary. He backed Kees Been as a co-founder at Lyso­so­mal Ther­a­peu­tics. And he clear­ly en­joyed work­ing with many of his old Gen­zyme col­leagues as they left to take oth­er po­si­tions in the Biotech/Cam­bridge biotech hub he helped cre­ate.
He nev­er lost his love of launch­ing new com­pa­nies.
"It is just in that phase of try­ing to de­fine its iden­ti­ty and what it is go­ing to de­vel­op all the way by it­self," Ter­meer said of Mod­er­na back in 2013 in an in­ter­view with Fierce­Biotech. "That is a fan­tas­tic mo­ment be­cause with that you shape what the fu­ture will look like."
Ter­meer al­ways kept fo­cused on shap­ing the fu­ture. And biotech will be feel­ing the ef­fects for years to come.
We've gath­ered a few trib­utes from Twit­ter and we'll con­tin­ue to add to this through Sun­day.
To­day is a sad day for the #biotech world. Rest Easy Hen­ri Ter­meer. You paved the way for many of us. Your @Mass­Bio fam­i­ly will miss you.

— Bob Cough­lin (@Bob­Cough­lin) May 13, 2017
A gi­ant of biotech has passed. RIP. Hen­ri Ter­meer. You will be great­ly missed.

— Bruce Booth (@LifeSciVC) May 13, 2017
A gi­ant has left us. I have just been in­formed that Hen­ri Ter­meer has died sud­den­ly and un­ex­pect­ed­ly at age 71. A pil­lar of #biotech­nol­o­gy.

— Ron Co­hen Acor­da CEO (@ron­co­hen­shair) May 13, 2017
Shocked and sad­dened to hear Hen­ri Ter­meer passed away at 71. I just saw him in Boston. One of biotech's pi­o­neers. https://t.co/Z9ZVhJ4DS2

— Meg Tir­rell (@megtir­rell) May 13, 2017
140 char­ac­ters not enough to ex­plain why Hen­ri Ter­meer was such an icon, so read this: https://t.co/L5IK9BPYmF He was a gem. RIP Hen­ri.

— Dr. Sue Desmond-Hell­mann (@SueD­Hell­mann) May 13, 2017
Hen­ri was an amaz­ing board mem­ber & coach. He cared deeply about do­ing the right thing for pa­tient. We will miss him https://t.co/fF78B3xwAe

— stephane ban­cel (@sban­cel) May 13, 2017
Deeply, tru­ly com­mit­ted to pa­tients and a fe­ro­cious be­liev­er in and sup­port­er of the life sci­ence com­mu­ni­ty. Gone well be­fore his time. https://t.co/FKKVt­sRStv

— Michael Gilman (@michael_gilman) May 13, 2017
Im­age: Feb. 16, 2011: Hen­ri Ter­meer, chief ex­ec­u­tive of­fi­cer of Gen­zyme, lis­tens dur­ing a news con­fer­ence an­nounc­ing the deal where France's Sanofi-Aven­tis agreed to buy Ter­meer's com­pa­ny, end­ing a nine-month pur­suit of Gen­zyme. Bloomberg via Get­ty Im­ages