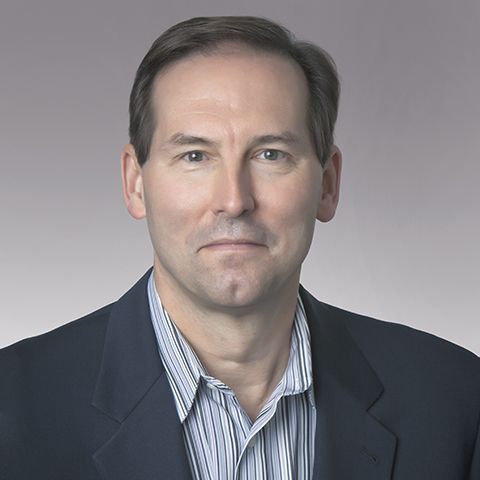 → Three months after quietly slipping out the back door at Celgene, George Golumbeski has taken up the president role at the cancer detection startup Grail in a similarly discreet manner. The former BD chief — noted for his central role in a series of deals for the big biotech — replaces Ken Drazan, who has been in the role for a year after serving as chief business officer. Golumbeski joins at a time Grail is shaking up its C-suite under CEO Jennifer Cook: Onaiza Cadoret-Manier, who used to manage Genentech's respiratory franchise, joins as chief commercial officer; Roche vet Fred Kohler will become VP of people; and ex-Googler Angela Lai will rise from the VP rank to chief technology officer.
→ Another exec has exited what has begun to look like a set of revolving doors at Human Longevity (HLI). Former CFO and COO Nino Fanlo has been lot go, FierceBiotech first noted, after being embroiled in a scandal involving behavioral issues and sexual harassment at his prior company. He is no longer listed on the company website, with CTO Scott Sorensen now doubling as COO (though there's no mention of a CFO). Such ad hoc arrangements have become common at the anti-aging company ever since Cynthia Collins unexpectedly stepped down from the helm after only a year; founder J. Craig Venter quickly grabbed back the reins, only to resign several months later. Several other execs resigned during that time.
---
→ The talent magnet that is Vivek Ramaswamy's Roivant Sciences has attracted a biotech veteran to oversee operations of the ever-growing Vant kingdom. Myrtle Potter, a former president and COO of Genentech, has been named Vant operating chair. The role grants her an automatic board membership at each of Roivant's 12 biotech subsidiaries, where she is expected to assist the (often high-profile) CEOs and "ensure operational excellence."Potter had a storied run in Big Pharma that began with 14 years at Merck, helping create the business that would later become AstraZeneca. She later moved to Bristol-Myers Squibb, eventually helming its cardiovascular and metabolic business and overseeing several crucial drug launches — a skill she continued to hone at Genentech, where under her watch blockbuster drugs like Avastin and Xolair came to be known.
→ PCI Pharma Services has installed Salim Haffar as CEO to lead its outsourcing operations, which span drug manufacturing, clinical trial services, and commercial packaging. His predecessor, Bill Mitchell, will continue guiding the company he's led for six years in the position of executive co-chairman. Currently the president of drug delivery systems company Aptar Pharma, Haffar comes to the job with more than two decades of experience in the pharma-adjacent space.
→ As Recursion marks the clearance of the first IND for a drug developed using their AI-based platform, the biotech has poached a technical expert from Achaogen to head up its operations. Technical operations will be at the core of Tina Larson's job as COO — especially its automated screening platform — but she will also oversee more administrative tasks such as hiring and human resources, in addition to "overall operational maturity." Execs of the young company are thinking long-term, pointing to her all-rounded skill set in expanding R&D capabilities, executing clinical programs, and launching commercial products developed during her long tenure at Roche.
→ Syntimmune's long search for a permanent CMO has led them to Mario Saltarelli, a seasoned development exec most recently in charge of early development and neurology in Vertex. Having handled portfolios of different shapes and sizes — he worked at Pfizer and Shire before moving to more senior roles at Annexon Biosciences and Mallinckrodt Pharma — he is now tasked with steering Syntimmune's pipeline of early-stage drugs, focused on the neonatal Fc receptor, through clinical development. He replaces Donald Johns, the Biogen vet who will now become EVP of medical and scientific affairs.
→ Novartis vet Christina Coughlin is the new CMO at Penn spinout Tmunity, where she will rekindle a working relationship with Carl June, the famed CAR-T pioneer behind the mega-startup. A former physician-scientist at the University of Pennsylvania, Coughlin studied patient responses to tumor antigens under June before jumping into medical positions at Pfizer, Morphotek (Eisai), Novartis and most recently, Immunocore. It's still early days at Tmunity, now focused on two solid tumor programs in Phase I and several more of its next-gen T cell immunotherapies in preclinical mode — perfect for Coughlin to flex her research and translational muscles. She will also be responsible for regulatory affairs.
→ Benefitting from the stream of ex-staffers out of a post-acquisition Juno Therapeutics, Seattle's Immusoft has scooped up Jason Fontenot to be their CSO. Fontenot spent two years running exploratory research and managing early-stage collaborations at the CAR-T biotech after leaving his longtime role in immunology discovery at Biogen. His background in immunology will still play a prominent role in this new appointment given Immusoft's focus on the immune system and modified B cell therapy. "We expect his contributions to help us rapidly advance our current programs and extend our platform," said CEO Sean Ainsworth.
→ Emma Walmsley's remake of the executive roundtable at GSK is nearing completion. Today the pharma giant noted that general counsel Dan Troy is leaving the company after 10 years. He's being replaced by James Ford, currently SVP and general counsel for Global Pharma.
→ G1 Therapeutics $GTHX may be nowhere near commercialization yet, but that doesn't stop them from planning for it. The oncology biotech has recruited chief commercial officer John Demaree and general counsel Stillman Hanson to their office at Research Triangle Park, NC. Having helped launch a slate of cancer drugs and led business development at the likes of Novartis and Abbott, Demaree has recently built a marketing team from the ground up as a VP at Astellas Pharma — something he's expected to replicate here. Hanson had a similar test run as associate general counsel at IQVIA, which he joined back when it was still known as QuintilesIMS (starting on the Quintiles side to be exact). Like Demaree, he is filling a newly created role.
→ As Mitchel Sayare claims a more active role at Altimmune $ALT as executive chairman, the company has brought on José Ochoa to aid him in one of his three focus areas. As CBO, Ochoa is expected to play a key role in getting the word out for the Phase II anthrax and influenza programs. Sayare, who came on the board through Altimmune's merger with PharmAthene last year, will also revamp the strategic focus and financing efforts.
→ Bone disorder drugmaker Clementia Pharmaceuticals $CMTA has hired Steve Forte, formerly of Aptalis Pharma, as CFO, replacing Michael Singer.
→ Laura Shawver is building out the leadership team at Synthorx, the synthetic biology upstart she took over a few months ago: Enoch Kariuki, an investor and banker by training, joins as SVP, corporate development; Ex-Ignyta exec Christian Kuhlen will be the general counsel;  and Charles Winter will take charge of all things chemistry, manufacturing and controls related, leveraging his streak of similar jobs at Gilead, JHL Biotech and then Denali.
→ Whatever Scott Dreyer been doing as Collegium Pharma's SVP of sales, marketing and training, the pain management company must be loving it — as he's getting promoted to the C-suite after just six months in the job. It marks his first appointment as CCO, adding to a slate of senior roles at The Medicines Company, Biogen and Merck. Canton, MA-based Collegium currently markets two extended release drugs, Xtampza (oxycodone) and Nucynta (tapentadol).
→ Gilead's Kite Pharma has poached Michael Amoroso from Eisai to be its head of worldwide commercial, cell therapy. Reporting directly to Gilead chief John Milligan, Amoroso has a broad mandate to run the whole commercial show ranging from sales, marketing, market access, to healthcare provider and patient services. He arrives at a time Gilead is increasingly loud about its ambitions in cell therapy, pouring money into R&D and manufacturing facilities around the globe to support the development of new treatments to follow its pioneering CAR-T Yescarta.
→ Having just moved out of a shared JLabs facility and into its new digs in South San Francisco, Nkarta Therapeutics is following up the momentum by announcing two new hires: Nadir Mahmood as SVP of corporate development, and Ralph Brandenberger as head of process development and manufacturing. That's a move intended to bolster Nkarta's business and technical powers while growing its natural killer cell-based cancer R&D operations. Mahmood moves from Second Genome, his second job in the frontlines of biotech after some stints as a consultant and analyst. Brandenberger most recently held a similar technical role at Neurona Therapeutics.
→ Prepping several Phase III trials on its drugs for myopia and chronic angle-closure glaucoma, Eyenovia $EYEN has named Michael Rowe its VP of marketing. The plan is to commercialize two products in the next 18 months and position the company for the late-stage trials scheduled for mid-2019. None of this will be new for Rowe, who during his long tenure at Allergan drew up strategies for its glaucoma franchise before taking up a top ophthalmology role at Aerie Pharma.
→ After a career in Big Pharma, Timothy Cook is crossing over to biotech to play a big role at Athenex's $ATNX young and growing commercial team. His official title will be SVP of global commercial oncology — but his duties will be somewhat similar to what he did as VP and COO of Lilly Oncology (a position he retired from in 2017), building out an oncology business between the US and China. Provided Athenex succeeds in making IV chemotherapies into approvable oral drugs that can be more effective in treating cancer, of course.  
→ Looking to give its development programs a boost, Sunesis Pharmaceuticals $SNSS has appointed three execs to its management. Deepali Suri, who previously ran clinical operations for Pharmacyclics (now an AbbVie subsidiary), will assume a similar role; Sean Gharpurey will join as executive director, project management; and VP of quality assurance and compliance Stephen Nava is officially adding "regulatory affairs" to his title. Interestingly, Gharpurey — whose career has brought him to Roche, Genentech, J&J and Schering — jumps from Jazz Pharma, where he briefly worked under Daniel Swisher, the longtime Sunesis chief who departed late last year.
→ Nimbus, a small startup in Cambridge, Massachusetts, has recruited Gilead's senior director of clinical research — Adrian Ray — to serve as the company's senior vice president of discovery biology. You might remember Nimbus for the massive NASH deal it inked with Gilead a couple years back — earning a remarkable $400 million upfront. Now, it's snagging Ray, who's worked at Gilead for the past 15 years, to help lead its own R&D. "Adrian is an outstanding addition to our already world-class team, who will strengthen our capabilities in discovery science rooted in cutting-edge biology and human genetics," said Don Nicholson, CEO at Nimbus, in a statement. "Adrian is a capable leader in target discovery throughout the metabolic-oncology-immunology target space, and in the translation of these discoveries into effective clinical development strategies. We're thrilled to have him."
→ Grant Blouse is returning to Catalyst Biosciences $CBIO after a six-year run at Novo Nordisk, back at the translational research work that laid the foundation for Catalyst's hemophilia pipeline. "He will be supporting the development of our hemophilia programs and our research pipeline" CEO Nassim Usman explained in a statement. "We are confident in his ability to immediately contribute to our Factor IX CB 2679d/ISU304 and Factor VIIa marzeptacog alfa clinical programs." At Novo, where he was principal scientist and project manager of the hemophilia enzymology unit, Blouse gained experience leading both early and late stage projects.
→ Equipped with PhIII macular edema trial results that sent its stock flying in March, Clearside Biomedical $CLSD has just recruited Carol Hoang to support its potential pivot into commercial stage. Part of the team that launched Lucentis at Genentech, Hoang later moved to Novartis coordinating the medical strategies that go into drug brands. The company plans to submit an NDA for its treatment, dubbed suprachoroidal CLS-TA, during the fourth quarter of this year.
→ X4 Pharmaceuticals has wooed Genzyme vet Mike Wyzga to chair its board of directors. A one-time CEO — at Radius Health — Wyzga will work with chief executive Paula Ragan (also a former Genzyme staffer) in matters of corporate governance and management as the company continues to pursue its immune cell trafficking platform.
→ Still on sabbatical after an 8-year run as founding CSO of Nimbus Therapeutics, prominent biotech exec Rosana Kapeller is sparing some time for board duties at Cedilla Therapeutics, an upstart founded by her former colleagues at Third Rock Ventures that leverages protein stability mechanisms for drug development.
---
The best place to read
Endpoints News

? In your inbox.

Comprehensive daily news report for those who discover, develop, and market drugs. Join 51,000+ biopharma pros who read Endpoints News by email every day.

Free Subscription
---
---
---