Gilead baits new al­liance with $45M up­front, div­ing in­to the busy pro­tein degra­da­tion field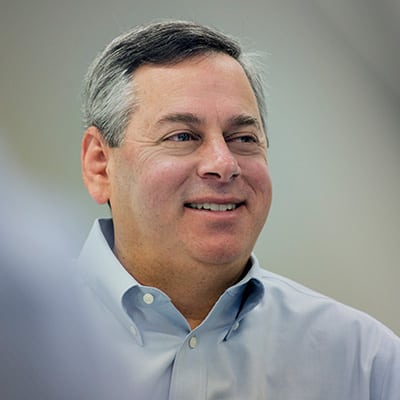 Mark Gold­smith Rev­o­lu­tion
Gilead is jump­ing on board the pro­tein degra­da­tion band­wag­on. And they're turn­ing to a low-pro­file Third Rock start­up for the ex­per­tise. But if you were look­ing for a trans­for­ma­tion­al deal to kick up fresh en­thu­si­asm for Gilead, you'll have to re­main pa­tient.
This one will have a long way to go be­fore they get in­to the clin­ic.
The big biotech said Wednes­day morn­ing that it is pay­ing $45 mil­lion up­front and re­serv­ing a whop­ping $2.3 bil­lion in biotech bucks if San Fran­cis­co-based Nurix can point the way to new can­cer ther­a­pies, as well as drugs for oth­er, un­spec­i­fied dis­eases.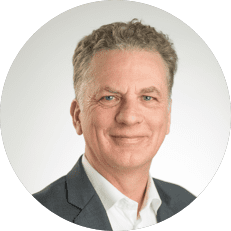 John McHutchi­son Gilead
Still in the pre­clin­i­cal phase 5 years af­ter Mark Gold­smith — dis­patched by Third Rock to launch West Coast biotechs and now CEO at Rev­o­lu­tion — boot­ed up the com­pa­ny with an un­usu­al­ly lean $25 mil­lion ven­ture round, Nurix quick­ly picked up an im­pres­sive $150 mil­lion up­front from a new deal back in 2015 with the then pro­lif­ic Cel­gene. It has 2 pre­clin­i­cal ef­forts un­der­way, one in house and a CDL-B pro­gram paired with Cel­gene, which will soon mi­grate to Bris­tol-My­ers Squibb.
Gilead CSO John McHutchi­son counts him­self as an ad­mir­er of Nurix's tech plat­form, hop­ing it pans out "as we con­tin­ue to build a pipeline of small mol­e­cule ther­a­peu­tics for pa­tients with can­cers and oth­er dis­eases."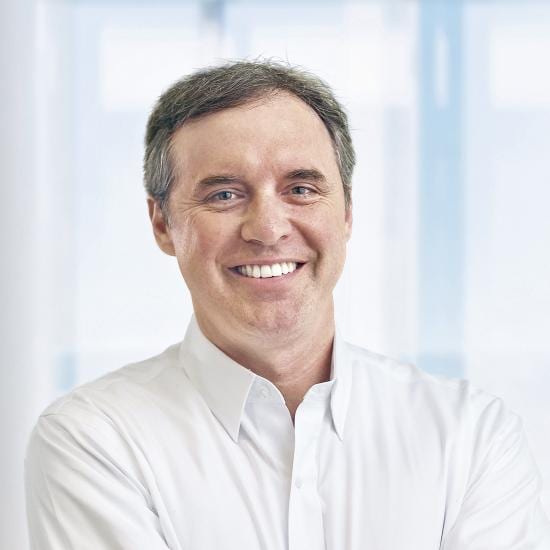 Jay Brad­ner No­var­tis
The fo­cus at Nurix, and now Gilead, is the ubiq­ui­tin sys­tem and key en­zymes called E3 lig­as­es. Pro­tein degra­da­tion has proved a promis­ing ap­proach in on­col­o­gy, at­tract­ing a group of play­ers to the field. Arv­inas is one of the most promi­nent, adding an ag deal with Bay­er a few days ago with $115 mil­lion built-in up­front. But it is by no means play­ing so­lo in the sec­ond-gen pro­tein degra­da­tion field. Ri­vals to the pro­tein degra­da­tion ti­tle in­clude C4 Ther­a­peu­tics — out of Jay Brad­ner's lab at Dana Far­ber be­fore he took the helm at NI­BR — and the start­up Kymera. And not sur­pris­ing­ly, Brad­ner — who now runs NI­BR — re­cent­ly forged a close re­la­tion­ship with UC Berke­ley on pro­tein degra­da­tion as well.
Nurix gets a chance to co-pro­mote drugs in the deal they did with Gilead, pro­vid­ed they pick up half the de­vel­op­ment costs.
So­cial im­age: Er­ic Ris­berg, AP Im­ages