Gilead dou­bles down on HIV pre­ven­tion, treat­ment amid Covid set­backs and await­ing FDA de­ci­sion on long-act­ing can­di­date
Amid pre­dic­tions of HIV ad­vances un­rav­el­ing dur­ing Covid, Gilead Sci­ences is dou­bling down on pre­ven­tion, treat­ment op­tions and on-the-ground com­mu­ni­ty ef­forts, even as it awaits an FDA de­ci­sion on its long-act­ing can­di­date.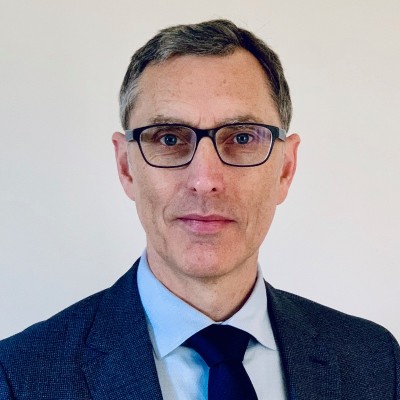 Tomáš Cih­lář
At the AIDS 2022 con­fer­ence be­gin­ning next week, Gilead will present new da­ta and stud­ies on HIV treat­ment Bik­tarvy and its long-act­ing PrEP and HIV can­di­date lenaca­pavir, but will al­so host a pan­el lay­ing out the de­tails — and im­por­tance — of com­mu­ni­ty col­lab­o­ra­tions.
"With­out a com­mu­ni­ty, the sci­en­tif­ic dis­cov­er­ies and break­throughs re­main just in pub­li­ca­tions and can­not be tran­si­tioned in­to clin­i­cal prac­tice," Tomáš Cih­lář, Gilead SVP of re­search and vi­rol­o­gy, said.
Jared Baeten, Gilead's VP of HIV clin­i­cal de­vel­op­ment, added, "It's end to end in what we're de­vel­op­ing in treat­ment, pre­ven­tion and cure and how we're do­ing the clin­i­cal re­search, and then it al­so has huge com­mu­ni­ty en­gage­ment in try­ing to make sure that the things we de­vel­op ac­tu­al­ly have the im­pact that we all want."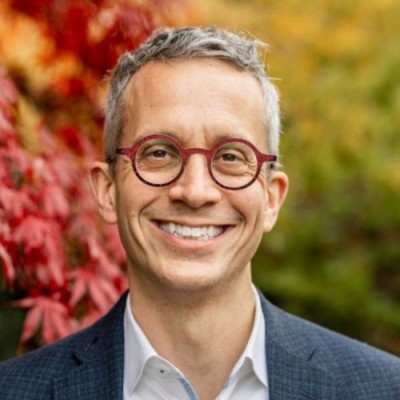 Jared Baeten
While da­ta on Covid's ef­fect on HIV/AIDS aren't ful­ly in yet, an ini­tial CDC re­port in May notes a 17% drop in HIV di­ag­no­sis in 2020 "like­ly due to dis­rup­tions in clin­i­cal care ser­vices, hes­i­tan­cy in ac­cess­ing health care ser­vices and short­ages in ma­te­ri­als for HIV tests" dur­ing the pan­dem­ic.
CDC di­rec­tor of its HIV/AIDS pre­ven­tion di­vi­sion Deme­tre Daskalakis called 2020 "a lost year" in the HIV fight dur­ing an NBC in­ter­view af­ter the CDC re­port was pub­lished.
"We don't re­al­ly know where HIV trans­mis­sion is go­ing to land, but it's some­thing that we ob­vi­ous­ly are con­cerned about," he said.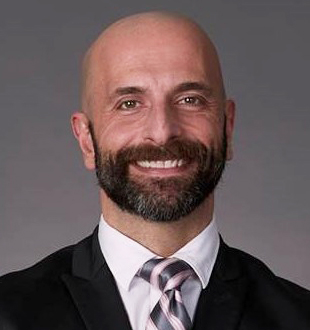 Deme­tre Daskalakis
Baeten agreed the Covid pan­dem­ic did have neg­a­tive ef­fects on both treat­ment and pre­ven­tion of HIV from ac­cess to meds to eco­nom­ics — which makes new ther­a­pies, dos­ing op­tions and ed­u­ca­tion all the more im­por­tant.
"Covid brings it home re­al­ly strong­ly for us be­cause it em­pha­sizes that HIV treat­ment and pre­ven­tion is just one part of an in­di­vid­ual's life that can be im­pact­ed by tons of things around them," he said. "The larg­er so­cial con­text, be it stig­ma and things that im­pact the abil­i­ty to ac­cess ther­a­py ef­fec­tive­ly or take it for the long term, as well as the close in day-to-day is­sues of food in­se­cu­ri­ty, fam­i­ly and oth­er de­mands — Covid flows through all of those."
Even be­fore the pan­dem­ic, while HIV in­fec­tions had lev­eled off and even de­clined by sin­gle-dig­it per­cent­ages, there were still many peo­ple with HIV who were not ef­fec­tive­ly vi­ral­ly sup­pressed, Baeten said. Along with that, on­ly a "mi­nor­i­ty" of peo­ple who could ben­e­fit from pre-ex­po­sure pro­phy­lax­is (PrEP) were tak­ing it. Pub­lic health es­ti­mates about 25% of el­i­gi­ble HIV-neg­a­tive peo­ple are on PrEP.
Gilead is hop­ing to change that, cur­rent­ly await­ing a de­ci­sion on its FDA ap­pli­ca­tion for its long-act­ing drug lenaca­pavir, re­sub­mit­ted in June af­ter it was hand­ed a CRL in De­cem­ber, cit­ing is­sues with the com­pat­i­bil­i­ty of the drug and borosil­i­cate vials. If ap­proved, lenaca­pavir will be the first HIV-1 cap­sid in­hibitor on the mar­ket and would be the first med with a six-month dos­ing sched­ule for HIV and PrEP.
GSK's Vi­iV Health­care's Cabe­nu­va was the first long-act­ing HIV treat­ment reg­i­men ap­proved for month­ly or every-two-month dos­ing for HIV treat­ment in Jan­u­ary 2021, while Vi­iV's Apre­tude was the first long-act­ing treat­ment ap­proved for PrEP in De­cem­ber.
For Gilead, the longer-act­ing dos­ing of lenaca­pavir adds an­oth­er op­tion that's great­ly need­ed in the next steps to re­solve the HIV epi­dem­ic.
"We've now es­tab­lished well that with a dai­ly pill we've cov­ered lots of peo­ple for pre­ven­tion — and lots of peo­ple are still un­cov­ered. So we need to in­no­vate be­yond that," Baeten said. "It's re­al­ly about get­ting to the point where we can turn off the epi­dem­ic, right? And the on­ly way to get there is to bump up the num­ber of peo­ple who are cov­ered with treat­ment and pre­ven­tion."