Gilead for­ti­fies its pi­o­neer­ing cell ther­a­py sta­tus, ex­pand­ing in­to three new fa­cil­i­ties and team­ing with NCI
Af­ter the com­pa­ny's $12 bil­lion buy­out of Kite last year, Gilead is wast­ing no time ce­ment­ing its sta­tus as a leader in cell ther­a­py. The com­pa­ny an­nounced plans Tues­day to beef up its op­er­a­tions with three new fa­cil­i­ties around the globe — and inked a re­search agree­ment that could con­nect the com­pa­ny with more cut­ting-edge work in the field.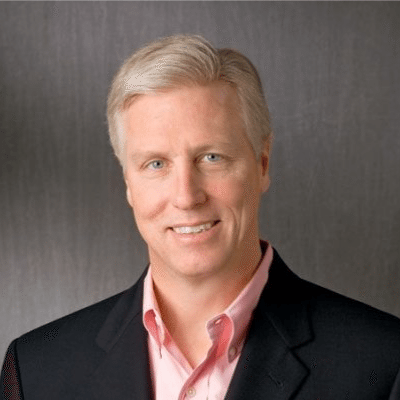 John Mil­li­gan
Be­com­ing an overnight leader in adop­tive cell ther­a­py af­ter its pur­chase of Kite, Gilead is now pri­or­i­tiz­ing the R&D and man­u­fac­ture of these drugs. In the Nether­lands, Gilead has leased a 117,000 square-foot man­u­fac­tur­ing site in Hoofd­dorp, al­low­ing the com­pa­ny to make and de­liv­er cell ther­a­pies to peo­ple liv­ing with can­cer in Eu­rope. Among oth­er drugs, the fa­cil­i­ty will man­u­fac­ture the CAR-T axi­cab­ta­gene ciloleu­cel (which goes un­der the brand name Yescar­ta here in the US). The ther­a­py is cur­rent­ly un­der re­view by the Eu­ro­pean Med­i­cines Agency.
"This new Eu­ro­pean man­u­fac­tur­ing fa­cil­i­ty will en­able per­son­al­ized cell ther­a­pies to be man­u­fac­tured in clos­er ge­o­graph­ic prox­im­i­ty to the pa­tients who will re­ceive them, po­ten­tial­ly short­en­ing the turn­around time for peo­ple who ur­gent­ly need care," said Gilead's pres­i­dent and CEO John Mil­li­gan in a state­ment.
On top of the Nether­lands fa­cil­i­ty, Kite bought a new build­ing in San­ta Mon­i­ca — where it's long been head­quar­tered — from Astel­las Phar­ma. That fa­cil­i­ty will be used for cell ther­a­py R&D and the ex­pan­sion of clin­i­cal man­u­fac­tur­ing ca­pa­bil­i­ties, the com­pa­ny said.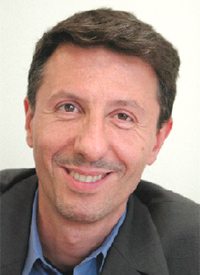 Alessan­dro Ri­va
On the oth­er side of the coast, Kite has leased a 26,000 square-foot build­ing in Gaithers­burg, Mary­land, which will serve as home base for a new re­search project with the Na­tion­al Can­cer In­sti­tute. You'll note that NCI is home to Steve Rosen­berg, who's pi­o­neered the de­vel­op­ment of im­munother­a­pies and gene ther­a­pies for ad­vanced can­cers. That Co­op­er­a­tive Re­search and De­vel­op­ment Agree­ment will fo­cus on de­vel­op­ing adop­tive cell ther­a­pies tar­get­ing pa­tient-spe­cif­ic tu­mor neoanti­gens.
"We are proud to be at the fore­front of ad­vanc­ing cell ther­a­py, which we be­lieve has the po­ten­tial to trans­form can­cer treat­ment," said Alessan­dro Ri­va, Gilead's head of cell ther­a­py and ex­ec­u­tive VP of on­col­o­gy ther­a­peu­tics, in a state­ment. "The ad­di­tion of these three new fa­cil­i­ties and the ex­pand­ed CRA­DA with our re­search col­lab­o­ra­tors at the NCI will help us bring cell ther­a­pies to more peo­ple with can­cer around the world."
This is the lat­est in a se­ries of steps Gilead has tak­en to ramp up its ef­forts in next-gen cell ther­a­py. These three new fa­cil­i­ties — along with the new NCI re­search agree­ment — come just months af­ter Gilead agreed to ac­quire Cell De­sign Labs in a $567 mil­lion deal.