Div­ing deep in­to CAR-T, Gilead forges $12B buy­out deal for Kite Phar­ma
Gilead has forged the big, trans­for­ma­tion­al buy­out deal that every­one in the in­dus­try has been wait­ing for.
Gilead $GILD has agreed to buy CAR-T pi­o­neer Kite Phar­ma $KITE — which is like­ly just months away from its first ap­proval — for $11.9 bil­lion in cash.
The buy­out will in­stant­ly make Gilead a leader in adop­tive cell ther­a­py, go­ing head-to-head against No­var­tis' lead­ing ef­fort with CTL019. And in a call with an­a­lysts ear­ly Mon­day, Gilead ex­ecs un­der­scored that while cell ther­a­pies would be­come the cor­ner­stone of their work in on­col­o­gy, the busi­ness de­vel­op­ment team is pur­su­ing more pacts to build that seg­ment of the pipeline.
Gilead agreed to forge the deal at a price of $180 a share, a rel­a­tive­ly mod­est 29% pre­mi­um of the com­pa­ny's al­ready swollen share price. Just three years ago, though, Kite went pub­lic with an IPO that ini­tial­ly priced at $17 a share. The buy­out price rep­re­sents a 960% in­crease on that.
The biggest sin­gle ben­e­fi­cia­ry of the buy­out will be Kite CEO Arie Bellde­grun, whose 5.9% stake in Kite — list­ed in the lat­est avail­able proxy state­ment — is to­day worth $597,706,380.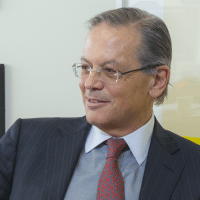 Arie Bellde­grun
Kite's lead­ing drug is axi-cel, which comes with a peak sales es­ti­mate hov­er­ing close to $2 bil­lion a year. But the com­pa­ny has al­so been ac­tive­ly work­ing on a slate of next-gen can­cer ther­a­pies that promise to move be­yond the ini­tial re-en­gi­neer­ing work with chimeric anti­gen re­cep­tors in an ef­fort to move be­yond blood can­cers and in­to sol­id tu­mors.
For Gilead, it's a chance to forge a new busi­ness that can be re­li­ably lined up next to its foun­da­tion­al work in HIV, where it con­tin­ues to be an in­dus­try leader. Gilead paid $11 bil­lion for Phar­mas­set to break in­to the hep C mar­ket. The com­pa­ny ac­com­plished that task with fly­ing col­ors, but af­ter watch­ing sales swell in­to megablock­buster ter­ri­to­ry, rev­enue has peaked and is ex­pect­ed to slide in com­ing years.
That com­bi­na­tion of fi­nan­cial fire­pow­er — Gilead can eas­i­ly fund this deal re­ly­ing on its cash re­serves — and a need to build the busi­ness put Gilead in a per­fect spot to ac­quire Kite just as the biotech neared a ma­jor cross­road.
For Kite CEO Bellde­grun, the buy­out marks the end of a ma­jor dri­ve to cre­ate a com­pa­ny that could de­vel­op and mar­ket a per­son­al­ized cell ther­a­py. Kite has worked close­ly with the NCI's Steven Rosen­berg, the sci­en­tist who helped pi­o­neer CAR-T ther­a­pies.
This ac­qui­si­tion al­so has some im­pli­ca­tions for the in­dus­try. M&A has been lack­ing so far in 2017, with big play­ers like Pfiz­er hold­ing back in an­tic­i­pa­tion of tax re­form leg­is­la­tion that would al­low them to move bil­lions from over­seas ac­counts. Gilead CEO Mil­li­gan, though, has con­sis­tent­ly main­tained that to run a bio­phar­ma com­pa­ny prop­er­ly, you need to ig­nore what's go­ing on in Wash­ing­ton and make de­ci­sions. He may in­spire oth­ers to fol­low suit, oil­ing the tracks on more deals.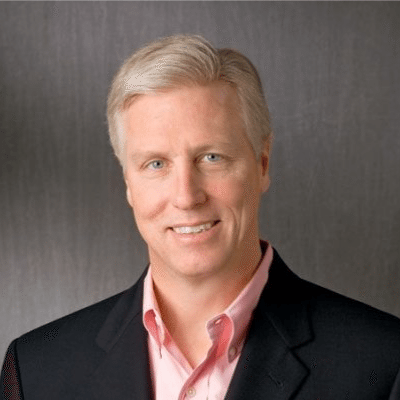 John Mil­li­gan, Gilead CEO
"The ac­qui­si­tion of Kite es­tab­lish­es Gilead as a leader in cel­lu­lar ther­a­py and pro­vides a foun­da­tion from which to dri­ve con­tin­ued in­no­va­tion for peo­ple with ad­vanced can­cers," said John Mil­li­gan, Gilead's pres­i­dent and CEO. "The field of cell ther­a­py has ad­vanced very quick­ly, to the point where the sci­ence and tech­nol­o­gy have opened a clear path to­ward a po­ten­tial cure for pa­tients. We are great­ly im­pressed with the Kite team and what they have ac­com­plished, and share their be­lief that cell ther­a­py will be the cor­ner­stone of treat­ing can­cer. Our sim­i­lar cul­tures and his­to­ries of dri­ving rapid in­no­va­tion in or­der to bring more ef­fec­tive and safer prod­ucts to as many pa­tients as pos­si­ble make this an ex­cel­lent strate­gic fit."