Gilead los­es key patent claims for So­val­di in Chi­na, open­ing door to ear­li­er gener­ic en­try
A par­tial patent in­val­i­da­tion by Chi­nese au­thor­i­ties has shak­en the case Gilead has been build­ing for its hep C star So­val­di by re­mov­ing a key bar­ri­er to gener­ic en­try.
The de­ci­sion means knock­offs of the high­ly ef­fec­tive hep C treat­ment can ar­rive as ear­ly as next year — rather than 2024, when the patent was orig­i­nal­ly set to ex­pire — ac­cord­ing to the Ini­tia­tive for Med­i­cines, Ac­cess, and Knowl­edge, or I-MAK. I-MAK filed one of the two re­quests for patent in­val­i­da­tion cit­ed in the rul­ing, to­geth­er with Chi­nese drug­mak­er Fu­jian Co­sunter Phar­ma.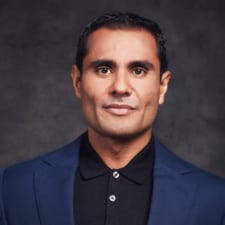 Tahir Amin
Be­cause the patent con­cerns so­fos­bu­vir, a cru­cial base com­pound that's al­so used to make com­bo drugs like Har­voni and Ep­clusa, this de­ci­sion could af­fect not just one prod­uct but Gilead's whole hep C fran­chise in the coun­try.
In re­sponse to my ques­tion as to whether Gilead will ap­peal the rul­ing (they have three months to do so), a spokesper­son says the Fos­ter City, CA-based com­pa­ny has not with­drawn their claims to the so­fos­bu­vir com­pound patent ap­pli­ca­tion in Chi­na. Here's the rest of the re­sponse:
This patent ap­pli­ca­tion is cur­rent­ly be­ing re­viewed by the Patent Re­view Board (PRB). Last week Chi­na's PRB con­firmed the va­lid­i­ty of claims cov­er­ing the SOF metabo­lites. This de­ci­sion has no im­pact on our SOF com­pound patent ap­pli­ca­tion. Gilead is con­fi­dent in the in­tel­lec­tu­al prop­er­ty cov­er­ing the so­fos­bu­vir com­pound and all its he­pati­tis C med­i­cines, which bring the po­ten­tial of a cure to the vast ma­jor­i­ty of pa­tients suf­fer­ing from chron­ic he­pati­tis C virus (HCV) in­fec­tion. In the mean­time, we will con­tin­ue to work with the Chi­nese gov­ern­ment to fa­cil­i­tate broad ac­cess to Gilead's he­pati­tis C med­i­cines.
While So­val­di was launched in Chi­na at one-fifth the con­tem­po­rary price in the US — al­most $9,000 for a 12-week regime — its price still fre­quent­ly comes un­der at­tack, as it has in many oth­er coun­tries around the world. In fact, Gilead has drawn crit­i­cism ever since it be­gan sell­ing the drug at $84,000 in the US. And where­as Gilead de­signed li­cens­ing deals with gener­ic com­pa­nies in coun­tries like Ukraine, Be­larus, Thai­land and Malaysia in re­sponse to com­plaints, no such agree­ment was struck in Chi­na.
Back in 2015, two years be­fore So­val­di would be ap­proved in Chi­na, the au­thor­i­ties had re­ject­ed Gilead's ap­pli­ca­tion for an in­ac­tive pro­drug that is me­tab­o­lized once in the body.
I-MAK, which al­so played a role in that de­ci­sion, has been bring­ing le­gal chal­lenges against Gilead in a num­ber of oth­er coun­tries, in­clud­ing the US. Its co-founder Tahir Amin told STAT that even though Gilead still holds four re­main­ing patent claims on So­val­di and da­ta ex­clu­siv­i­ty in Chi­na, they shouldn't hin­der gener­ic mak­ers as much as this patent had.
Co­sunter, which mar­ket­ed Chi­na's first hep B gener­ic, is said to be de­vel­op­ing a copy­cat ver­sion of So­val­di.