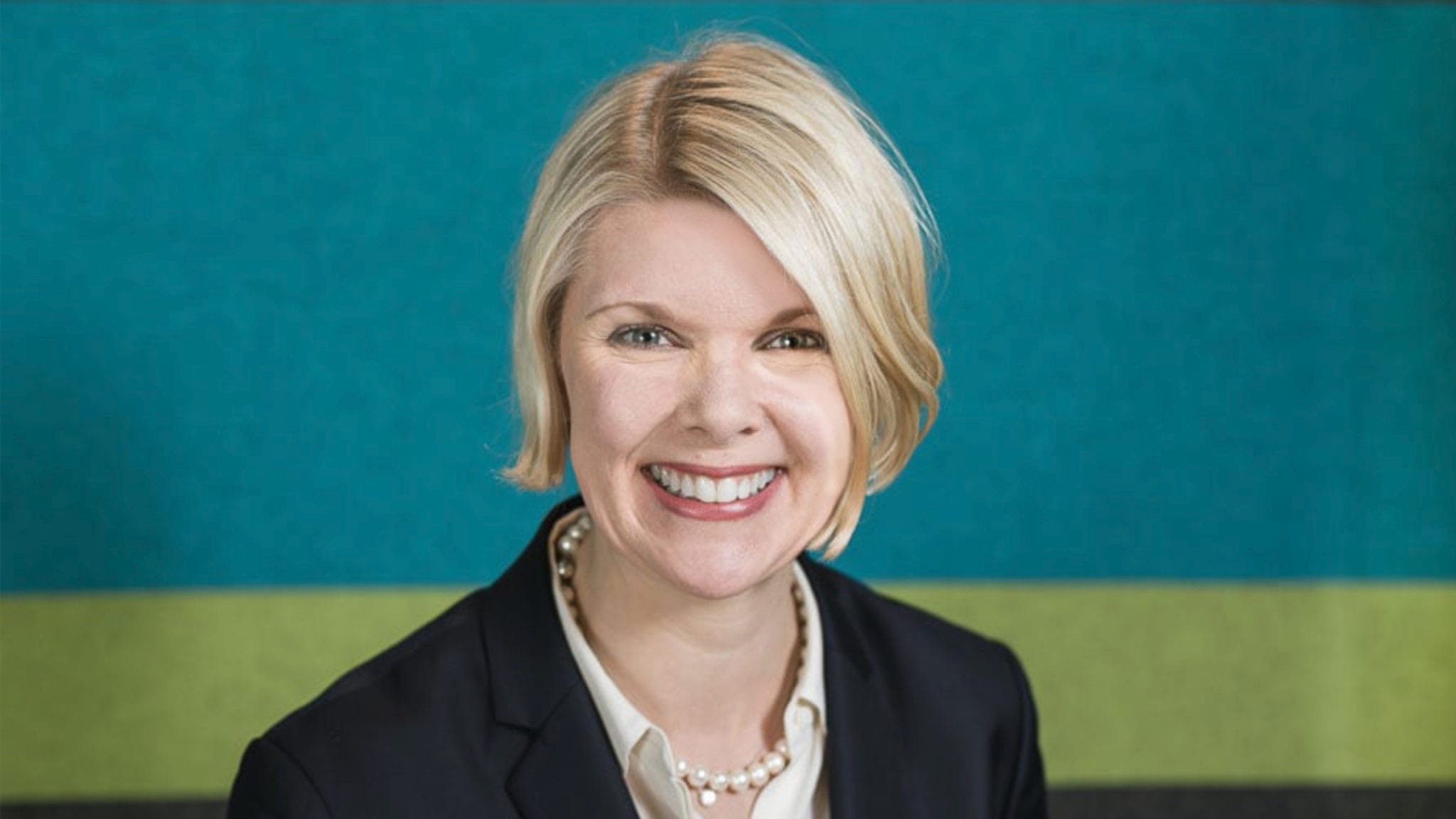 Carolyn Loew, Glympse Bio CEO
Gilead-part­nered Glympse snares $46.7M for their NASH-snoop­ing biosen­sors
Since its emer­gence at JP Mor­gan six years ago, the NASH field has been held back not on­ly by the ques­tion of how to treat the dis­ease, but al­so by the ques­tion of how you di­ag­nose it. It's sim­ply not that dif­fi­cult to tell if a liv­er is fat­ty or scarred or in full-on cir­rho­sis.
The method used in most tri­als is nee­dle biop­sy, where you take a hol­low nee­dle, stick it through some­one's skin and in­to their liv­er and suck out some cells. You stain those cells and ex­am­ine them un­der the mi­cro­scope. It's safe but very painful, and that pain lim­its how of­ten you can test a pa­tient in a tri­al, and, down the line, how many of the mil­lions of Amer­i­cans sus­pect­ed to have NASH would ac­tu­al­ly be test­ed for the dis­ease and po­ten­tial­ly pre­scribed an ap­proved drug.
Which is why Glympse Bio was able to raise a $22 mil­lion Se­ries A two years ago off their NASH di­ag­no­sis plat­form and land a col­lab­o­ra­tion with Gilead, ar­guably the largest com­pa­ny mak­ing a ma­jor push in­to the field. And why to­day, they were able to land an­oth­er $46.7 mil­lion in a Se­ries B from Sec­tion 32 and more than 10 oth­er in­vestors to bring that plat­form clos­er to use in tri­als and doc­tors' of­fices.
"In NASH specif­i­cal­ly there's a re­al need for a tech­nol­o­gy that can both di­ag­nose dis­ease and pre­dict treat­ment re­sponse," Glympse CEO Car­olyn Loew told End­points News. "What we have the abil­i­ty to do is de­tect re­al-time bi­o­log­i­cal changes at the site of dis­ease."
Glympse is one of sev­er­al dif­fer­ent com­pa­nies try­ing to de­vel­op bet­ter di­ag­nos­tic tools for NASH. Gen­fit is de­vel­op­ing a blood-based test, one that ap­pears like­ly to be­come an in­creased fo­cus for the com­pa­ny af­ter the NASH drug went bust in Phase III ear­li­er this year. In­ter­cept has used a range of ex­per­i­men­tal met­rics along­side tra­di­tion­al ones in their most re­cent tri­als.
Glympse's plat­form in­volves in­ject­ing in­to pa­tients tiny biosen­sors that are meant to "query" the body for dis­ease. Ba­si­cal­ly, they mea­sure the pro­teas­es, pow­er­ful cut­ting en­zymes that are dis­reg­u­lat­ed in in­flam­ma­to­ry con­di­tions and can­cers. In­ves­ti­ga­tors col­lect those sen­sors from urine to get a mea­sure­ment. "It's safe, re­peat­able, non-in­va­sive," Loew said.
The idea is that these sen­sors can de­tect pa­tients who have NASH or are at risk of de­vel­op­ing NASH bet­ter than nee­dle biop­sies that are used to de­tect liv­er scar­ring or the scans that are used to de­tect fat­ty buildup, both of which can be in­ac­cu­rate. The ac­cu­ra­cy of the nee­dle biop­sy, in par­tic­u­lar, can de­pend on where in the liv­er you prick.
"The sam­ple you take is very vari­able and how pathol­o­gists read the slides is al­so very vari­able," Loew said. "So you've got this in­her­ent vari­abil­i­ty."
The sen­sors are al­so sup­posed to be able to pre­dict and de­tect re­sponse to treat­ment. In the long term, Loew said, they could be used to test pa­tients for NASH or NASH risk ear­li­er than cur­rent­ly pos­si­ble and fig­ure out quick­ly whether or not a ther­a­py works. In the short­er term, Glympse is work­ing with Gilead to se­lect pa­tients for their clin­i­cal tri­als and quick­ly mea­sure if the drug is work­ing, al­low­ing the Cal­i­for­nia drug­mak­er to de­cide faster if fur­ther in­vest­ment is worth­while.
Mean­while, Glympse is al­so de­vel­op­ing biosen­sors for can­cer and in­fec­tious dis­ease. The in­fec­tious dis­ease pro­gram re­mains un­der wraps — a Covid-19 test, maybe? — but the idea be­hind the can­cer pro­gram is that it will al­low clin­i­cians and drug de­vel­op­ers to know much quick­er than cur­rent­ly pos­si­ble whether a drug is hav­ing a bi­o­log­i­cal ef­fect, al­low­ing a doc­tor to switch ther­a­pies or a com­pa­ny to fo­cus re­sources else­where. Loew said it will be par­tic­u­lar­ly im­por­tant for im­munother­a­pies, which of­ten take longer to show their ef­fects.