Gilead swoops in with $567M deal to buy CAR-T 2.0 play­er Cell De­sign Labs
Arie Bellde­grun
Gilead has swooped in on the first of sev­er­al planned new buy­outs to build out its CAR-T op­er­a­tions ac­quired in the $12 bil­lion Kite buy­out. And it's start­ing with a com­pa­ny that Kite's Arie Bellde­grun be­lieved held the key to the next-gen cell ther­a­pies that will even­tu­al­ly over­take the pi­o­neers.
The com­pa­ny is Cell De­sign Labs, found­ed on the tech­nol­o­gy or­ches­trat­ed by UC San Fran­cis­co star re­searcher Wen­dell Lim. Gilead has agreed to buy the com­pa­ny, launched with on­ly $34 mil­lion in in­vest­ment cash from Klein­er Perkins, Kite and oth­ers, for up to $567 mil­lion.
We don't know how much of that is in cash.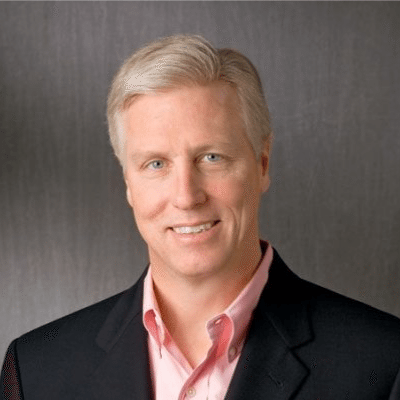 John Mil­li­gan, Gilead CEO
"We have been work­ing with Cell De­sign Labs for al­most 18 months, and tru­ly ap­pre­ci­ate the ground­break­ing na­ture of their tech­nol­o­gy plat­forms," com­ment­ed David D. Chang, the head of R&D at Kite. "We've al­ready in­te­grat­ed Throt­tle Switch in­to our CAR-T pipeline and look for­ward to ex­plor­ing the full depth and breadth of the tech­nolo­gies of Gilead, Kite and Cell De­sign Labs to ex­pand the cell ther­a­py tool­box."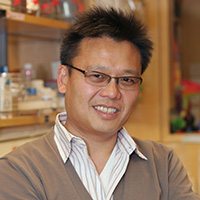 Wen­dell Lim
Gilead promised that it would re­fo­cus its M&A strat­e­gy around CAR-T af­ter it bought Kite and leaped out front of the CAR-T race. And CEO John Mil­li­gan clear­ly plans to keep that promise.
I cov­ered this com­pa­ny back in the fall of 2016. Here's a seg­ment on what Lim was work­ing on re­gard­ing cell ther­a­py 2.0. It was very cool.
The Howard Hugh­es Med­ical In­sti­tute in­ves­ti­ga­tor has his sights set on a very high bar. Build­ing on ear­li­er work on syn­thet­ic Notch (syn­Notch) — where he tin­kered with the Notch sen­sor so it could pro­gram a cell ther­a­py to go af­ter a par­tic­u­lar can­cer cell tar­get and then is­sue in­struc­tions to turn genes on or off — Lim be­lieves you can use syn­Notch to es­sen­tial­ly cre­ate a cell bot that can be mus­tered in­to armies of pa­trolling ther­a­peu­tics.

In what amounts to de­vel­op­ing liv­ing mi­cro de­vices, Lim be­lieves the tech­nol­o­gy can be used to pro­gram T cells to pro­duce check­point in­hibitors, bis­pe­cif­ic an­ti­bod­ies and cus­tomiz­able cy­tokines, among oth­er things. And it can al­so all be in­te­grat­ed in­to CAR-T with a sui­cide switch.

"The way I view the last cou­ple of years and months" of CAR-T work, says Cell De­sign CEO and co-founder Bri­an At­wood, "these are a first-gen­er­a­tion cruise mis­sile. They went to an ad­dress and blew up. The prod­ucts in the clin­ic to­day are pret­ty crude. For ALL and CLL pa­tients, they're pret­ty amaz­ing, but there's no con­trol­la­bil­i­ty. That's Wen­dell's thing."