Gilead throws its weight — and $50M cash — be­hind Tan­go's I/O dis­cov­ery en­gine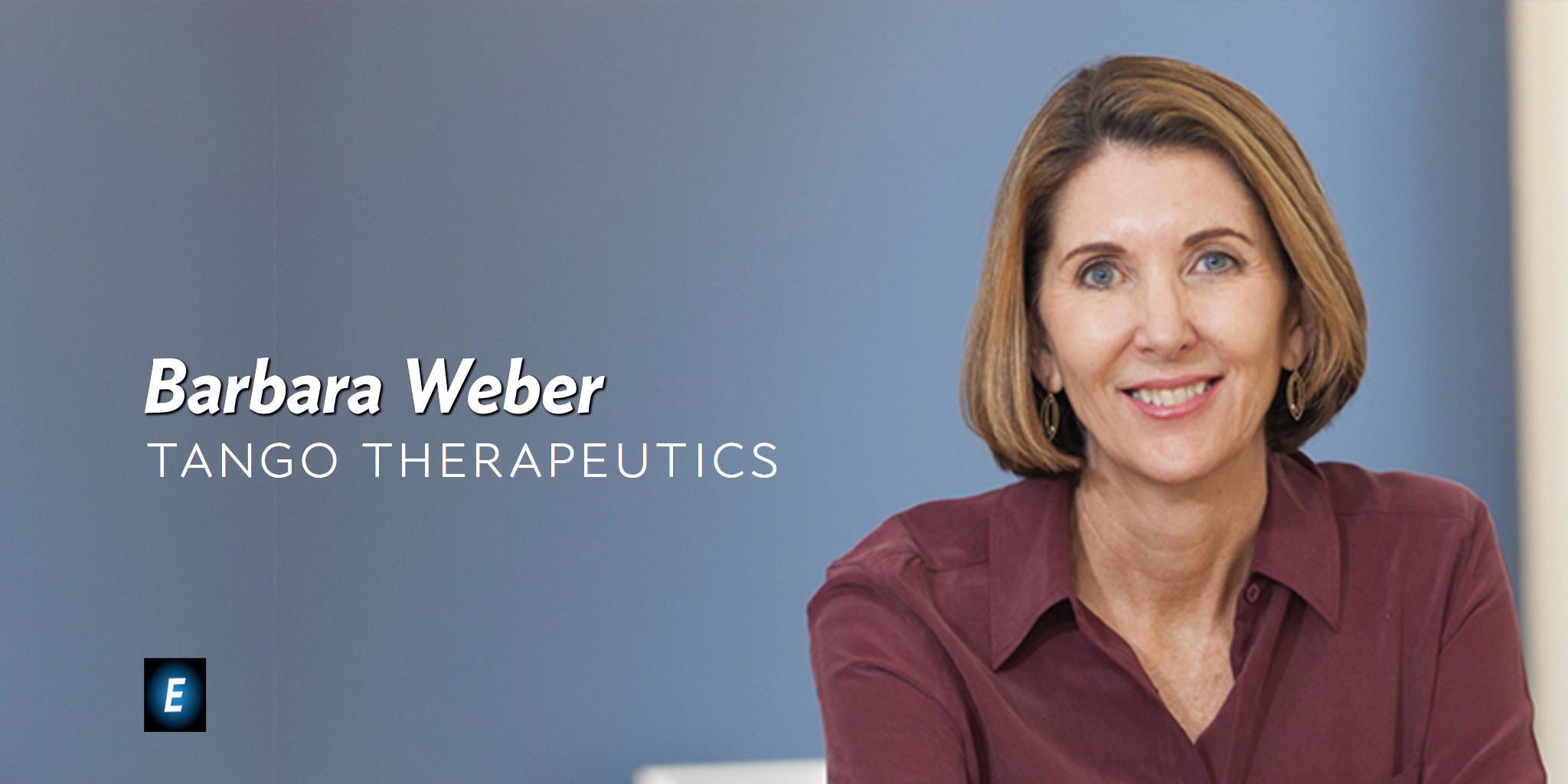 Gilead is in for the long game in im­muno-on­col­o­gy. And that has spelled a big break for a small Third Rock start­up boast­ing a CRISPR-pow­ered dis­cov­ery en­gine.
Tan­go Ther­a­peu­tics has scored a "sig­nif­i­cant" col­lab­o­ra­tion with the big biotech that starts with $50 mil­lion up­front and dons a string of fees and mile­stones that could add up to $1.7 bil­lion.
No­tably, though, Tan­go is hold­ing on­to an op­tion to co-de­vel­op and co-com­mer­cial­ize two of the five pro­grams that could emerge from the pact. That's in line with its vi­sion to even­tu­al­ly be­come a ful­ly in­te­grat­ed biotech — not a CRO — even though its lead pro­grams are still in very pre­lim­i­nary stages of pre­clin­i­cal de­vel­op­ment, CEO Bar­bara We­ber tells me.
"Noth­ing's im­pos­si­ble, but it's un­like­ly that you'll see an­oth­er big deal from us any time in the next year or so," she tells me.
Rather, in that near fu­ture, We­ber plans to steer Tan­go's most ad­vanced pro­grams in­to lead op­ti­miza­tion, beef­ing up the team to 50 or 60 pre­clin­i­cal ex­perts be­fore se­ri­ous­ly be­gin­ning to build up a clin­i­cal or­ga­ni­za­tion to­ward the end of 2019.
Those are pro­grams fo­cused on turn­ing on tu­mor sup­pres­sor genes and find­ing un­marked onco­genes, two of what We­ber de­scribes as "three dif­fer­ent ver­sions of how you might think about syn­thet­ic lethal­i­ty," the idea that per­turb­ing spe­cif­ic com­bi­na­tions of genes could kill their func­tions where­as just tin­ker­ing with one of them wouldn't.
Gilead, how­ev­er, is more in­ter­est­ed in nov­el im­mune eva­sion tar­gets Tan­go might iden­ti­fy — the third piece of the puz­zle — and the po­ten­tial to cre­ate drugs that in­hibits tu­mors' abil­i­ty to hide from the im­mune sys­tem.
The part­ner­ship will work as a "true col­lab­o­ra­tion," We­ber says, with a small team of se­nior sci­en­tists from both com­pa­nies iden­ti­fy­ing and de­sign­ing ex­per­i­ments to­geth­er. Gilead staffers will be on the ground ad­vis­ing Tan­go's tar­get val­i­da­tion process — and the role will flip when Gilead takes over the de­vel­op­ment phase, which will like­ly be fur­ther down the road.
We­ber, who built the com­pa­ny at Third Rock and ini­tial­ly signed on as the in­ter­im CEO, will stay on to see that through af­ter she re­al­ized she "couldn't bear the thought" of re­plac­ing her­self.
"This is a space I've been think­ing about for a long time," We­ber says, since she was a re­searcher at Penn. But what was tech­ni­cal­ly im­pos­si­ble back then is now doable thanks to ad­vances in CRISPR gene edit­ing, which she con­sid­ers a valu­able tool.
"This ap­proach, as we've start­ed to see, is re­al­ly iden­ti­fy­ing more tar­gets than Tan­go alone could pros­e­cute," she adds. "So be­ing able to get those tar­gets in­to the hands of a part­ner that can bring them to pa­tients as well is re­al­ly huge. It al­lows us to fo­cus on what we're do­ing with some ad­di­tion­al re­sources and not have the lim­i­ta­tions of the num­ber of tar­gets that we would've had with­out them as a part­ner."