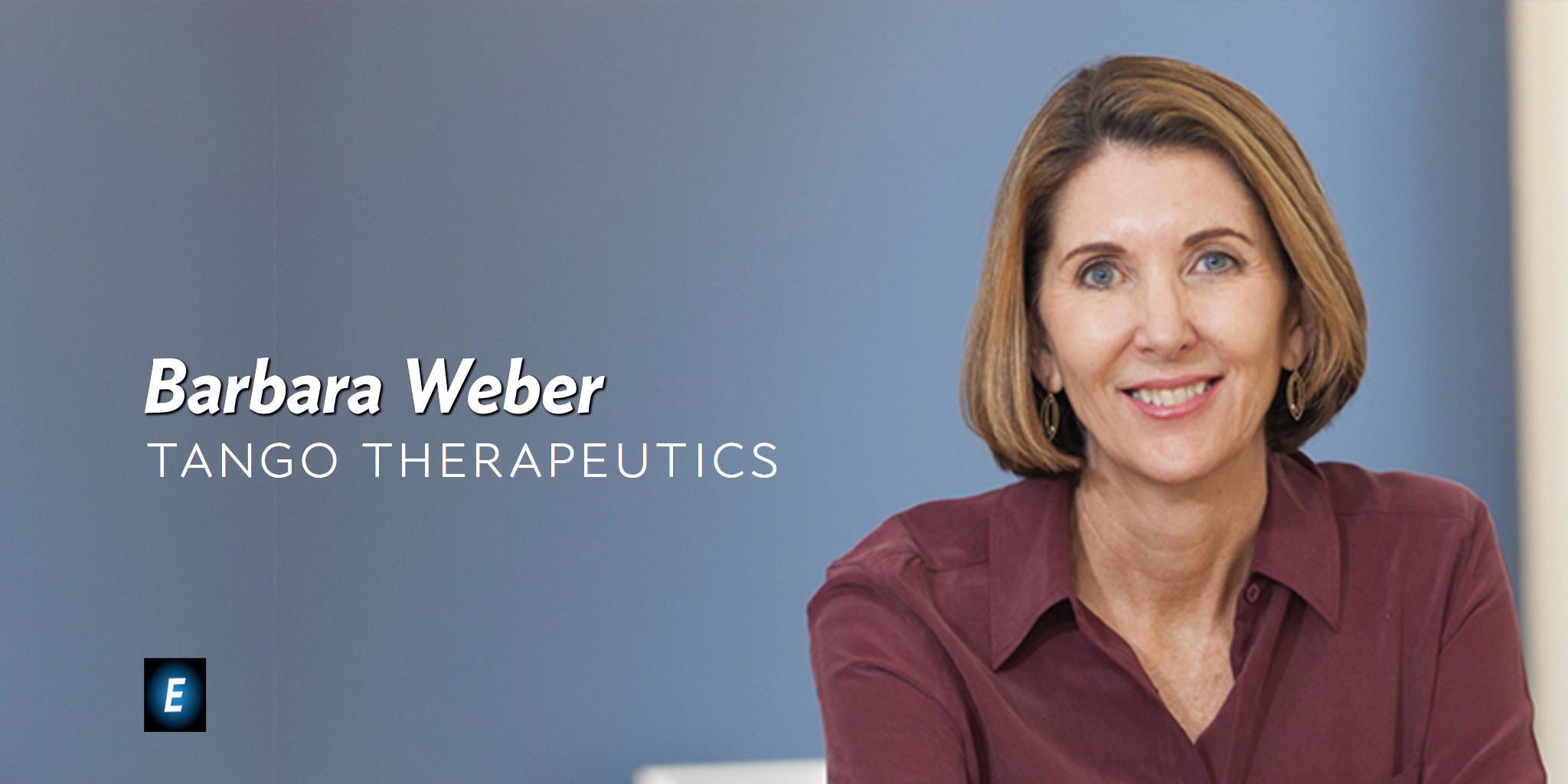 Gilead is in for the long game in immuno-oncology. And that has spelled a big break for a small Third Rock startup boasting a CRISPR-powered discovery engine.
Tango Therapeutics has scored a "significant" collaboration with the big biotech that starts with $50 million upfront and dons a string of fees and milestones that could add up to $1.7 billion.
Notably, though, Tango is holding onto an option to co-develop and co-commercialize two of the five programs that could emerge from the pact. That's in line with its vision to eventually become a fully integrated biotech — not a CRO — even though its lead programs are still in very preliminary stages of preclinical development, CEO Barbara Weber tells me.
"Nothing's impossible, but it's unlikely that you'll see another big deal from us any time in the next year or so," she tells me.
Rather, in that near future, Weber plans to steer Tango's most advanced programs into lead optimization, beefing up the team to 50 or 60 preclinical experts before seriously beginning to build up a clinical organization toward the end of 2019.
Those are programs focused on turning on tumor suppressor genes and finding unmarked oncogenes, two of what Weber describes as "three different versions of how you might think about synthetic lethality," the idea that perturbing specific combinations of genes could kill their functions whereas just tinkering with one of them wouldn't.
Gilead, however, is more interested in novel immune evasion targets Tango might identify — the third piece of the puzzle — and the potential to create drugs that inhibits tumors' ability to hide from the immune system.
The partnership will work as a "true collaboration," Weber says, with a small team of senior scientists from both companies identifying and designing experiments together. Gilead staffers will be on the ground advising Tango's target validation process — and the role will flip when Gilead takes over the development phase, which will likely be further down the road.
Weber, who built the company at Third Rock and initially signed on as the interim CEO, will stay on to see that through after she realized she "couldn't bear the thought" of replacing herself.
"This is a space I've been thinking about for a long time," Weber says, since she was a researcher at Penn. But what was technically impossible back then is now doable thanks to advances in CRISPR gene editing, which she considers a valuable tool.
"This approach, as we've started to see, is really identifying more targets than Tango alone could prosecute," she adds. "So being able to get those targets into the hands of a partner that can bring them to patients as well is really huge. It allows us to focus on what we're doing with some additional resources and not have the limitations of the number of targets that we would've had without them as a partner."
---
The best place to read
Endpoints News

? In your inbox.

Comprehensive daily news report for those who discover, develop, and market drugs. Join 51,000+ biopharma pros who read Endpoints News by email every day.

Free Subscription
---
---
---