Gilead's rep takes an­oth­er pun­ish­ing blow as a bad, no good, aw­ful year just got worse
Round two in the heavy­weight fight over con­trol of bil­lions of dol­lars in he­pati­tis C drug mon­ey goes to Mer­ck af­ter a ju­ry lev­eled a knock­out, $2.54 bil­lion punch against Gilead for vi­o­lat­ing its drug patents.
The record patent judg­ment cov­ers a 10% roy­al­ty pay­ment on Gilead's block­buster sales for So­val­di and Har­voni, with the ju­ry adding in­sult to in­jury by up­hold­ing Mer­ck's patent claims, which orig­i­nat­ed from its $3.9 bil­lion buy­out of Idenix in 2014.
The first round in this le­gal war went to Gilead, af­ter a $200 mil­lion ju­ry award in Cal­i­for­nia was thrown out af­ter a judge con­clud­ed that a promi­nent Mer­ck wit­ness had lied, ex­pos­ing Mer­ck to a hefty penal­ty on le­gal costs. But in­vestors quick­ly took their eyes off that mis­step with a much big­ger award in the sep­a­rate case in Wilm­ing­ton, DE.
Mer­ck's shares $MRK tipped up more than 1% on the news, while Gilead $GILD saw its stock take a 2% hit.
Gilead will cer­tain­ly ap­peal the de­ci­sion, and Mer­ck like­ly faces years of lit­i­ga­tion be­fore it sees a dime. But the award stains one of the sig­nal achieve­ments of the past 10 years, af­ter Gilead scored a moun­tain of rev­enue in pain­less­ly cur­ing he­pati­tis C. Its ad­vance of So­val­di cre­at­ed a new stan­dard for treat­ment in the field, which Mer­ck and Ab­b­Vie have been vy­ing to match.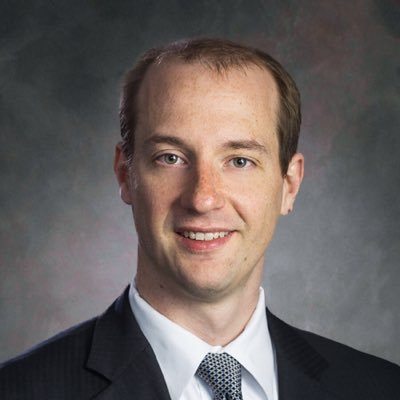 Bri­an Sko­r­ney, Baird an­a­lyst
The pun­ish­ment phase al­so isn't over.
"Now, the judge will de­cide if the penal­ty should be upped and if Gilead must pay a go-for­ward roy­al­ty," notes Baird's Bri­an Sko­r­ney this morn­ing. "Gilead plans to ap­peal, but a roy­al­ty is look­ing in­creas­ing­ly like­ly even though we think the ba­sis for in­fringe­ment claims are ten­u­ous."
The flow of block­buster cash has slowed con­sid­er­ably for Gilead, leav­ing the com­pa­ny in a weak­ened po­si­tion. The big biotech has ig­nored re­peat­ed ad­vice to wade out in­to the mar­ket and make an­oth­er big pur­chase to help build a late-stage pipeline that has now suf­fered re­peat­ed set­backs in re­cent months.
While Gilead may be able to con­tin­ue its fight with Mer­ck, it has to do some­thing now that can help mend a bad­ly frayed rep­u­ta­tion, which just took an­oth­er pun­ish­ing blow.