Gilead­'s sto­ried hep C fran­chise will now in­clude a gener­ic drug op­er­a­tion
Faced with a dwin­dling stream of rev­enue for its he­pati­tis C fran­chise amid an on­go­ing na­tion­al de­bate on drug pric­ing, Gilead has come up with an un­con­ven­tion­al plan.
Through a new sub­sidiary named Asegua Ther­a­peu­tics, Gilead will sell gener­ic ver­sions of the he­pati­tis C com­bo drugs Ep­clusa and Har­voni at a price of $24,000 — a frac­tion of the list prices of the drugs, which cost $75,000 and $94,500 re­spec­tive­ly for a 12-week reg­i­men.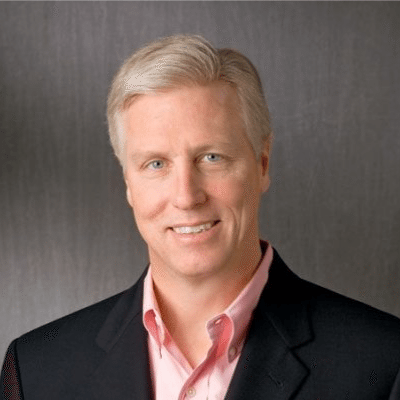 John Mil­li­gan
While pro­vid­ing a pain­less cure for he­pati­tis C was a ma­jor suc­cess in biotech, it turned out to be a bit of a mixed sto­ry for Gilead, which saw the huge, prof­itable mar­ket quick­ly shrink as the pa­tient pop­u­la­tion got small­er and cheap­er ri­vals emerged from Mer­ck and Ab­b­Vie. Chair­man John Mar­tin and CEO John Mil­li­gan — the duo cred­it­ed for ex­e­cut­ing this break­through — al­so en­dured end­less crit­i­cism for their ag­gres­sive strat­e­gy, which trig­gered a con­tro­ver­sy that nev­er re­al­ly went away.
Nei­ther Mil­li­gan nor Mar­tin will over­see the launch of these gener­ic drugs, sched­uled for Jan­u­ary of 2019, as they are both step­ping down at the end of the year. But to hear Mil­li­gan tell it, this ini­tia­tive is an at­tempt to solve a com­plex prob­lem they have ob­served for the past five years: Even though re­bates have shaved more than 60% off the av­er­age price paid for their hep C cures, these dis­counts are "ef­fec­tive­ly in­vis­i­ble" and "ac­cess to these cures has been lim­it­ed."
Over the past sev­er­al months, we have searched for a vi­able path to re­duce the list price of our brand­ed HCV med­ica­tions so that their cost to pay­ers is more eas­i­ly un­der­stood. Un­for­tu­nate­ly, ex­ist­ing con­tracts with in­sur­ers, to­geth­er with laws as­so­ci­at­ed with gov­ern­ment pric­ing poli­cies, make it un­ac­cept­ably dif­fi­cult to quick­ly low­er the list price to re­flect the dis­count­ed cost of our med­ica­tions.
Set­ting up their own gener­ic op­er­a­tion, Mil­li­gan writes, is "the fastest way to low­er list prices for our HCV cures with­out sig­nif­i­cant dis­rup­tion to the health­care sys­tem and our busi­ness, as a bridge to longer term so­lu­tions aimed at re­duc­ing pa­tients' out-of-pock­et med­ica­tion costs."
Specif­i­cal­ly, this could save Medicare pa­tients up to $2,500 in out-of-pock­et costs in the Part D set­ting, as well as "sub­stan­tial sav­ings" to state man­aged Med­ic­aid plans.
Ep­clusa and Har­voni both con­tain so­fos­bu­vir, the orig­i­nal hep C med­i­cine that Gilead sells as So­val­di. In the first half of 2018, their com­bined sales reg­is­tered at $1.7 bil­lion, com­pared with $4.8 bil­lion dur­ing the same pe­ri­od in 2017.