Giv­ing it a GO: Gi­ant Roche se­lects a tiny play­er at Lab­Cen­tral for its next can­cer R&D part­ner
Roche has just inked its lat­est deal in the on­col­o­gy field. And while the terms may be mod­est by to­day's in­dus­try stan­dards, it's still a ma­jor league en­dorse­ment for the tiny biotech which scored the con­nec­tion.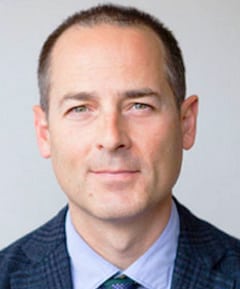 Con­stan­tine Theodor­op­u­los
Lit­tle GO Ther­a­peu­tics, which has a staff of 5 work­ing in shared lab space at Lab­Cen­tral in Cam­bridge, MA, is get­ting $9 mil­lion up­front for the pact, which spot­lights their work on O-linked gly­co­sy­la­tion. There's an­oth­er $186 mil­lion in mile­stones, com­plet­ing a pack­age that has been in the works for some time, as GO worked with Roche's pRED group based in Basel.
As a tar­get, the crew at GO be­lieves they've found a unique way to specif­i­cal­ly go af­ter can­cer cells with­out touch­ing the healthy cells.
CEO Con­stan­tine Theodor­op­u­los be­lieves they're about the on­ly play­er in this spe­cif­ic field, with a gly­co­pro­tein tar­get­ing plat­form that cen­ters on the role of aber­rant O-linked gly­cans in can­cer.
"There are not many com­mer­cial­ly-ori­ent­ed com­pa­nies that are in this field," says Theodor­op­u­los, "though there is a fair amount of aca­d­e­m­ic work."
That may change as GO starts to talk more about its work with Roche, a big play­er in on­col­o­gy — though most­ly through its gRED group at Genen­tech.
If it works, they could open up a path to new and bet­ter im­munother­a­pies, with CAR-T join­ing a group of drug types that in­cludes an­ti­body-drug con­ju­gates as well as T-cell bis­pecifics and more.

Hans Wan­dall
Theodor­op­u­los — a busi­ness de­vel­op­ment con­sul­tant who's worked for years help­ing EBD set up its glob­al biotech con­fer­ences — start­ed GO based on the work of two key sci­en­tif­ic founders from the Uni­ver­si­ty of Copen­hagen: Hans Wan­dall, the co-di­rec­tor of the cen­ter for gly­co­bi­ol­o­gy at the uni­ver­si­ty, and gly­co­bi­ol­o­gy ex­pert Hen­rik Clausen.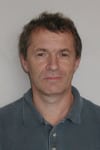 Hen­rik Clausen
There were three key com­po­nents to get­ting through ear­ly pre­clin­i­cal work. First, they had to ID where the gly­co­sy­la­tion sites are on pro­teins. Sec­ond, could they de­vel­op an an­ti­body for it — one that rec­og­nized both the sug­ar and the un­der­ly­ing pro­tein — and then could you screen the an­ti­bod­ies to find the one that "tru­ly rec­og­nizes this gly­co­sy­la­tion mo­tif."
That ap­proach, says the CEO, could have a big im­pact on can­cer. And Roche wants to be along for the ride dur­ing the next stretch.
The mon­ey from Roche comes on top of a small, $5 mil­lion round from a Chi­nese in­vestor.
That doesn't leave a lot of mon­ey for splurg­ing, but Theodor­op­u­los says they'll add a cou­ple more key team play­ers to the small group at Lab­Cen­tral.
"We're OK now for a lit­tle while," says Theodor­op­u­los, who helped seed the ven­ture ini­tial­ly. A Se­ries B could come to­geth­er to­ward the end of next year, "as­sum­ing we're suc­cess­ful with our fol­low-on to re­al­ly dri­ve to the clin­ic."