Glax­it: Flag­ging a loom­ing threat from Gilead and a weak pipeline, Neil Wood­ford is giv­ing up on GSK and pulling out
Af­ter watch­ing Glax­o­SmithK­line grow in­creas­ing­ly ham­pered by a weak pipeline and "stretched" fi­nan­cials, long­time in­vestor Neil Wood­ford has de­cid­ed to quit the phar­ma gi­ant, wor­ried that a ri­val HIV ther­a­py from Gilead may soon crip­ple Vi­iV, the phar­ma gi­ant's one bright spot.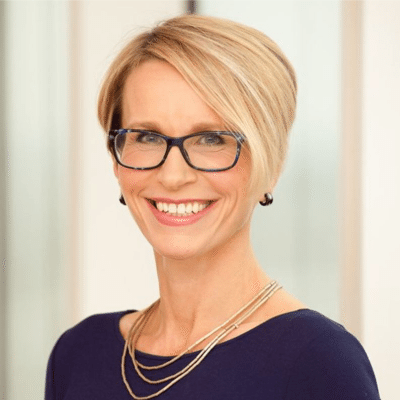 Em­ma Walm­s­ley, GSK
In a lengthy blog post to­day ti­tled Glax­it, Wood­ford not­ed that he's been ad­vis­ing the com­pa­ny for years now to split up and do some­thing pos­i­tive for in­vestors. For­mer CEO An­drew Wit­ty, though, re­ject­ed the sug­ges­tions and new CEO Em­ma Walm­s­ley seems set on the same path.
Not­ed Wood­ford:
Even be­fore tak­ing her seat she has been keen to por­tray her­self as a 'con­ti­nu­ity can­di­date' and the prospect of a Glaxo breakup now looks more re­mote than ever.
He al­so spelled out the threat from Gilead:
I have be­come more con­cerned about the prospects for the one Glaxo en­gine that has been fir­ing on all cylin­ders. Vi­iV's most im­por­tant prod­ucts, Tri­umeq and Tivicay, have been de­liv­er­ing ro­bust growth over the past few years but that may now not be sus­tain­able. There is a grow­ing com­pet­i­tive threat in this mar­ket which could un­der­mine Glaxo's fran­chise. US biotech com­pa­ny Gilead is cur­rent­ly con­duct­ing tri­als in a po­ten­tial com­peti­tor to Vi­iV's Tri­umeq. Phase II da­ta re­leased in Feb­ru­ary sug­gest­ed that this new treat­ment could un­der­mine Glaxo's hith­er­to ro­bust mar­ket po­si­tion ­­– phase III da­ta is due lat­er this year.
Wood­ford has been ham­pered him­self re­cent­ly af­ter some of his bets on com­pa­nies like Cir­cas­sia and North­west Bio turned sour. He made his rep as a blue chip in­vestor in com­pa­nies like GSK, but that haven no longer works as far as GSK is con­cerned.