Glax­o­SmithK­line sounds taps for a once-mighty R&D pro­gram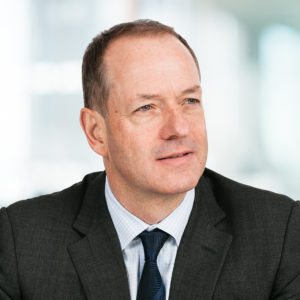 Sir An­drew Wit­ty
You could call it a fol­low-up case of an an­ti-in­flam­ma­to­ry flop for Glax­o­SmithK­line.
A year af­ter GSK shrugged off the fail­ure of losmapi­mod in pro­tect­ing high-risk heart fail­ure pa­tients, the phar­ma gi­ant says it will now shut­ter its R&D ef­fort for this drug on COPD. That news was buried in its Q3 re­lease Wednes­day morn­ing.
Two years ago GSK had mapped out am­bi­tious plans to put losmapi­mod through a huge de­vel­op­ment pro­gram, look­ing for da­ta to prove that the ther­a­py could pre­vent re­peat heart at­tacks. But that fell through last fall when the phar­ma gi­ant was forced to con­cede that the drug had proven to be a bust in the clin­ic.
To­day, GSK says that it is al­so ter­mi­nat­ing the COPD work af­ter tak­ing a close look at Phase II da­ta.
Losmapi­mod was GSK's come­back at­tempt af­ter dara­pladib turned out to be an em­bar­rass­ing fail­ure. The drug works by block­ing the p38 MAP en­zyme, which plays a role in acute in­flam­ma­tion.
GSK has had a dif­fi­cult time in drug R&D over the past decade. Its home run swings for drugs like losmapi­mod and dara­pladib have large­ly failed to score any big hits, though there has been progress on the res­pi­ra­to­ry front as well as in HIV. Now CEO An­drew Wit­ty is on the way out af­ter com­ing un­der heavy flak for fail­ing to whip up much ex­cite­ment for its pipeline work.
You can add losmapi­mod to the list of fail­ures dur­ing his com­mand.