Glob­al Fund nets record haul of $14B to elim­i­nate HIV, TB and malar­ia
The glob­al fund that was es­tab­lished to fight some of the world's dead­liest dis­eases — HIV, TB, and malar­ia — raised a record $14.25 bil­lion yes­ter­day from donor coun­tries, NGOs, and pri­vate com­pa­nies.
While the to­tal still fell short of its tar­get of rais­ing $18 bil­lion, the Glob­al Fund said this was the largest amount raised since the or­ga­ni­za­tion was set up in 2002, adding that the do­na­tions could help save 20 mil­lion lives and avert 450 mil­lion new in­fec­tions.
Pres­i­dent Joe Biden, who host­ed the Fund's sev­enth re­plen­ish­ment yes­ter­day on the side­lines of a UN meet­ing in New York, pledged the high­est amount — $6 bil­lion — and $1 bil­lion for every $2 bil­lion com­mit­ted by the rest of the world, which amounts to 30% more than the US pledged in the pre­vi­ous re­plen­ish­ment in 2019.
"It's an in­vest­ment that will save an­oth­er 20 mil­lion lives, re­duce mor­tal­i­ty from these dis­eases an­oth­er 64% in the next four years," Biden said.
Oth­er ma­jor do­na­tions came from Cana­da ($1.2 bil­lion), the Eu­ro­pean Com­mis­sion ($715 mil­lion), Japan ($1 bil­lion), Ger­many ($1.3 bil­lion) and France ($1.6 bil­lion). The UK, which has still not pledged a do­na­tion, has come un­der sharp crit­i­cism.
"The Unit­ed King­dom, cur­rent­ly the Glob­al Fund's third largest donor, and the Re­pub­lic of Italy re­stat­ed their sup­port for the cru­cial work of the Glob­al Fund and com­mit­ted to pledge in the com­ing weeks," the fund said in a state­ment.
A few oth­er coun­tries in­creased their do­na­tions com­pared to pre­vi­ous re­plen­ish­ment pledges. South Ko­rea quadru­pled its fund­ing from $25 mil­lion in 2019's re­plen­ish­ment to $100 mil­lion this time. Kenya in­creased its do­na­tion from $6 mil­lion to $10 mil­lion.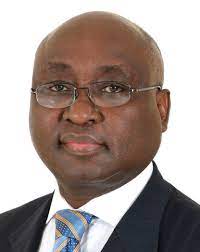 Don­ald Kaberu­ka
Many low-in­come coun­tries al­so made con­tri­bu­tions. Ugan­da pledged $3 mil­lion, while Malawi promised $1 mil­lion. In­done­sia made its first-ever do­na­tion, pledg­ing $10 mil­lion.
"The world has demon­strat­ed that HIV, malar­ia and TB can be con­quered by sci­ence, lead­er­ship and a crit­i­cal mass of re­sources. We have rea­son to cel­e­brate. But the job is not yet done. COVID-19 has been a set­back, a crit­i­cal set­back, but we must con­tin­ue to aim for 2030 elim­i­na­tion," said Don­ald Kaberu­ka, chair of the Glob­al Fund board.
Mean­while, the Glob­al Fund has stuck a deal with Pfiz­er for the pro­cure­ment of six mil­lion dos­es of Covid-19 an­tivi­ral Paxlovid. A to­tal of 132 coun­tries will have ac­cess to the drug sub­ject to lo­cal reg­u­la­to­ry ap­proval or au­tho­riza­tion.