Go­ing big: Biotech vets blast off with Ar­rakis on a new jour­ney of RNA ex­plo­ration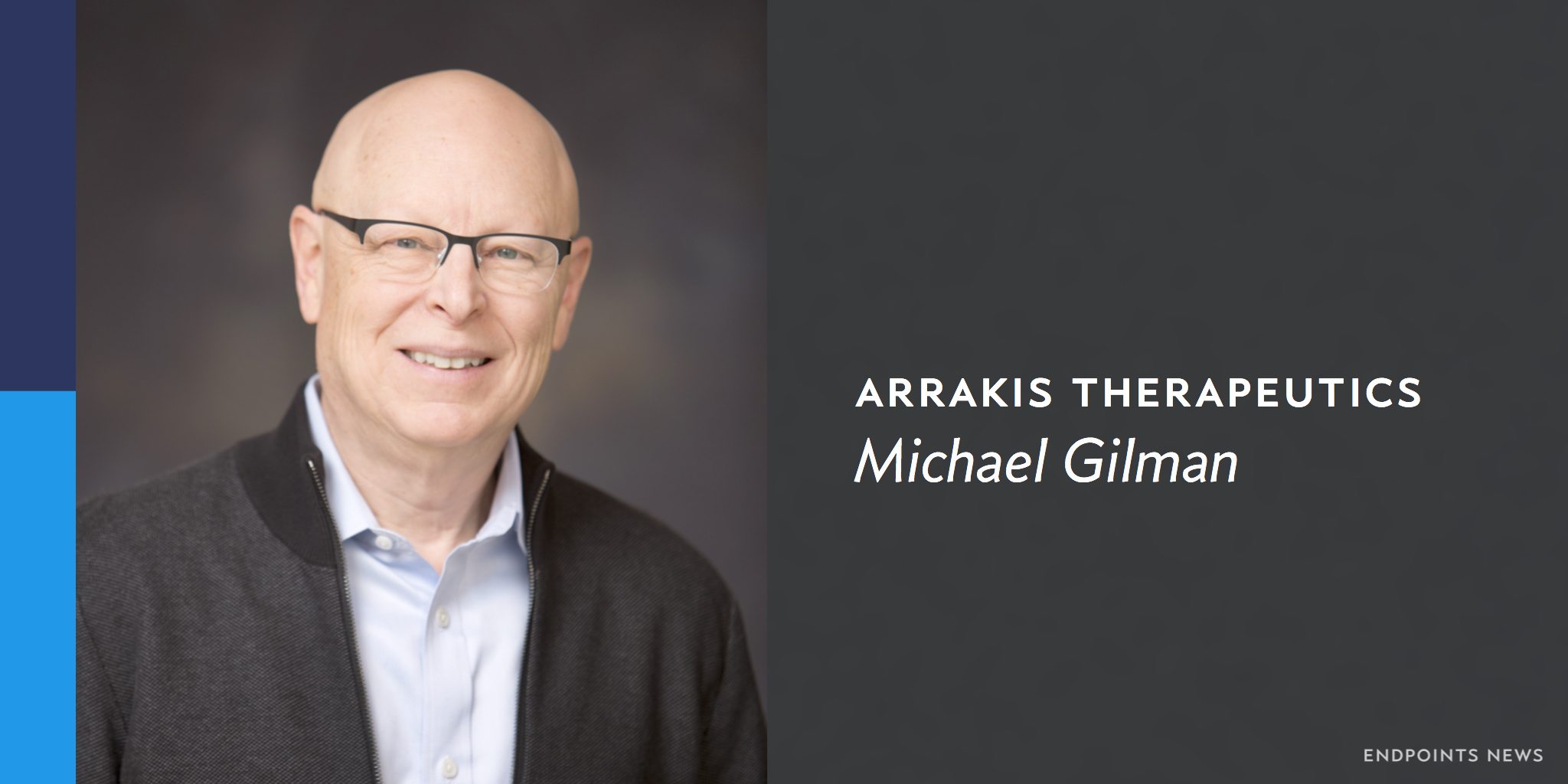 ---
Michael Gilman and an ex­pe­ri­enced band of biotech vets are bust­ing out of stealth mode to­day with a start­up that marks the se­r­i­al en­tre­pre­neur's third launch in 10 years. And he's com­ing out in style, with a $38 mil­lion A round led by Canaan Part­ners.
Af­ter lit­er­al­ly stum­bling across the com­pa­ny while it was still in the white-board phase of de­vel­op­ment in 2015, Gilman says he was ripe for the chal­lenge and ad­ven­ture. And it's a big one.
CSO and founder Russ Pet­ter has been hon­ing the bioin­for­mat­ics tools, as­says and chem­i­cal li­braries Ar­rakis Ther­a­peu­tics will need to cre­ate a plat­form tech­nol­o­gy that can be used to de­vel­op small mol­e­cules to in­hib­it dis­ease-caus­ing RNA.
This biotech has a long jour­ney ahead in pre­clin­i­cal work be­fore it can start try­ing this out in hu­mans. But if they're right, the com­pa­ny will be on their way to work­ing on oral ther­a­pies that would be able to hunt down a host of what had been con­sid­ered un­drug­gable tar­gets — start­ing with an ini­tial aim at neu­rol­o­gy and can­cer.
Most pre­clin­i­cal star­tups like this come out of acad­e­mia. But this is a unique­ly Cam­bridge-based out­fit, bring­ing to­geth­er peo­ple with decades of ex­pe­ri­ence right in the heart of one of the world's biggest biotech hubs.

"I've known Russ for a long time," says Gilman, whose CV in­ter­sects with the founder's stint at Bio­gen. "He ran chem­istry when I ran re­search there. He's been work­ing on this for awhile."
And Pet­ters isn't the on­ly oth­er Bio­gen vet on board. Chief Busi­ness Of­fi­cer Daniel Ko­er­w­er and James Bar­soum, SVP of bi­ol­o­gy, al­so trace their ca­reers back to the Cam­bridge, MA gi­ant. Col­lec­tive­ly, they list stints at more than a dozen dif­fer­ent biotech com­pa­nies on their re­sumes.

Gilman crossed paths with Pet­ter in 2015, when the fel­low sci­en­tist was hatch­ing his plans for Ar­rakis — a com­pa­ny named af­ter the plan­et in Frank Her­bert's Dune — in some shared of­fice space where Gilman had one of his board meet­ings. Pet­ter had had his in­ter­est whet­ted at a con­fer­ence pre­sen­ta­tion on small mol­e­cules and RNA in­ter­ac­tions.
They talked, Bris­tol-My­ers Squibb de­cid­ed it would pay a hand­some price for Gilman's last com­pa­ny, Pad­lock, and af­ter tak­ing last sum­mer off, they got down to se­ri­ous­ly ex­plor­ing the idea to­geth­er.
The mon­ey fol­lowed the ideas.
Along with Canaan Part­ners, Ad­vent Life Sci­ences, Pfiz­er, Cel­gene, Os­age Uni­ver­si­ty Part­ners, and biotech in­dus­try leader Hen­ri Ter­meer chipped in to the A round. The UK's Ad­vent and Ter­meer helped seed the ini­tial work. And if Ar­rakis' team is right, there will be plen­ty of op­por­tu­ni­ties along the way to set up plat­form col­lab­o­ra­tions and part­ner­ships.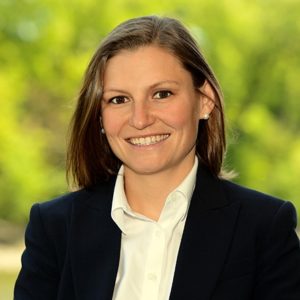 Colleen Cuf­faro
"I was very in­trigued from the minute I heard the con­cept," says Colleen Cuf­faro, a prin­ci­pal at Canaan who's tak­ing a board spot at Ar­rakis. "It has enor­mous po­ten­tial, how it opens up a whole new space for un­drug­gable tar­gets on our radar for a long time. I re­al­ly like the ap­proach of us­ing small mol­e­cules that are fun­da­men­tal­ly dif­fer­ent than any oth­er RNA-tar­get­ing ap­proach I've seen. The oth­er piece was the team, a re­al­ly proven team, with a track record that is out­stand­ing."
Gilman isn't con­cen­trat­ing sole­ly on Ar­rakis. He's been deeply in­volved with At­las Ven­ture, and they're plan­ning an­oth­er com­pa­ny launch lat­er in the year. But Gilman isn't stressed by the idea of helm­ing two ven­tures at once.
At Pad­lock, says Gilman, "I felt like I had ex­tra time on my hands." Af­ter all, CEOs of star­tups of­ten "spend a lot of time wait­ing around for stuff to hap­pen." And if you have the kind of team he's work­ing with at Ar­rakis, it's not a full-time job.
This is not Gilman's first biotech rodeo. He knows first hand that a ven­ture-backed start­up of­ten lands in oth­er hands, as hap­pened with Stromedix and Pad­lock. This time around though, he would like to take it all out much fur­ther.
"You can nev­er rule it out," he says, "but this is a com­pa­ny I would like to see built for the long haul. I tru­ly be­lieve we'll have the ca­pa­bil­i­ty to crank out new drugs oth­er peo­ple haven't been able to make."
Gilman's a long­time be­liev­er in the adage that in biotech, you should go big or go home.
Once again, he's go­ing big.