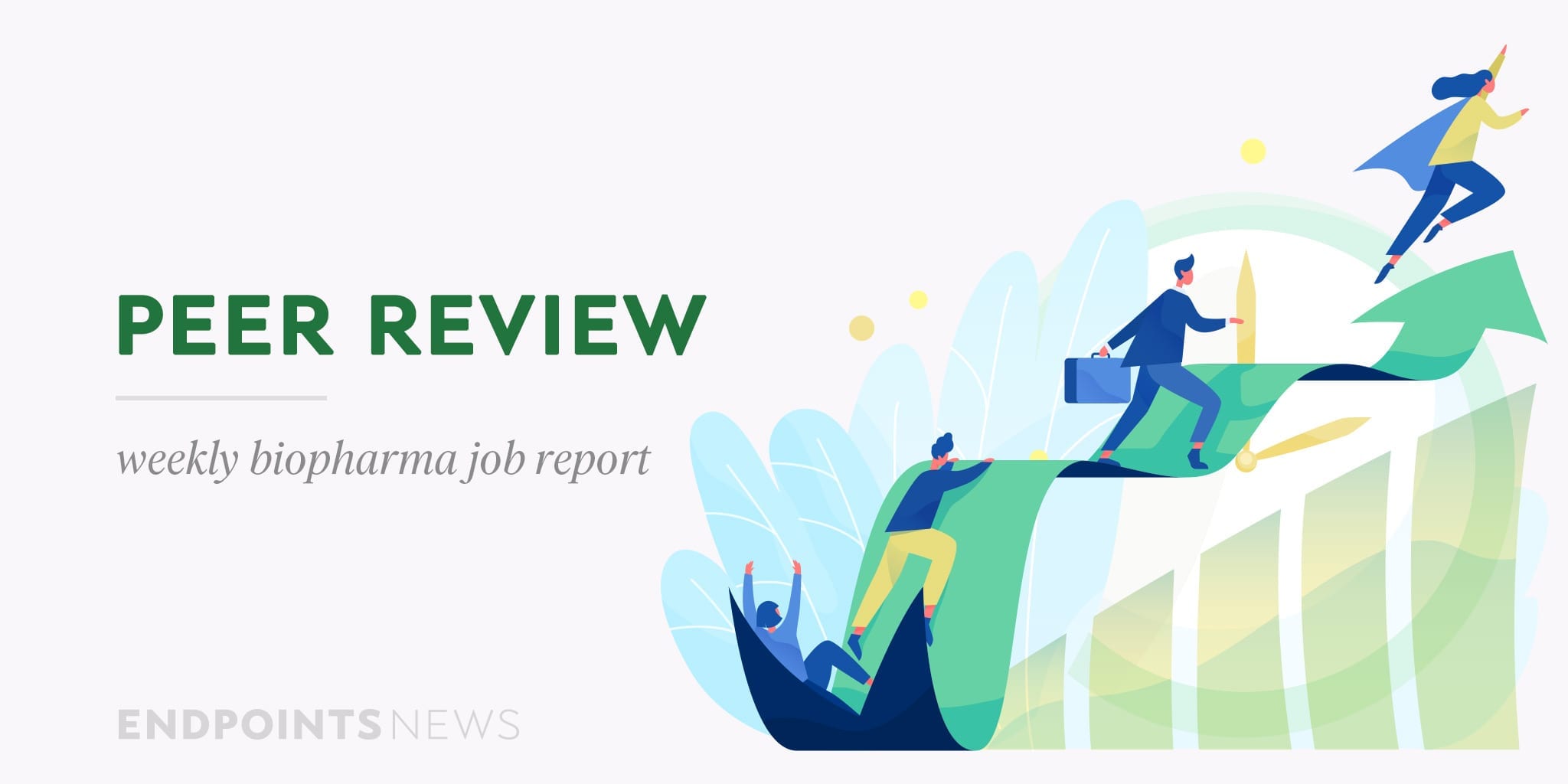 Gone away are the blue­bird ex­ecs as COO, CMO both leave the nest; Mike Nal­ly is lat­est ma­jor fig­ure to move on from Mer­ck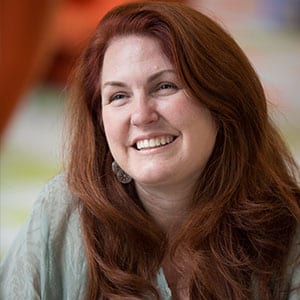 Joanne Smith-Far­rell
→ As blue­bird bio's reg­u­la­to­ry con­cerns swell yet again by press­ing the pause but­ton for Lenti­Glo­bin a month ago, Joanne Smith-Far­rell won't be around to see how the saga plays out with the FDA. Smith-Far­rell has tak­en the helm at Long­wood-backed B cell biotech Be Bio­phar­ma, which launched last Oc­to­ber with a $52 mil­lion Se­ries A round. She was pre­vi­ous­ly blue­bird's COO and busi­ness unit head, on­col­o­gy, and she first came to Nick Leschly's team as CBO in 2017 af­ter her Big Phar­ma ex­pe­ri­ence in busi­ness de­vel­op­ment with Mer­ck and Pfiz­er. Smith-Far­rell tells our Kyle Blanken­ship that her de­ci­sion to be­come CEO at Be Bio wasn't re­lat­ed to the de­ci­sion to split blue­bird in­to two com­pa­nies in Jan­u­ary.
Else­where, Rick Mor­gan has de­cid­ed not to be part of the Jim Mullen Ex­pe­ri­ence at Ed­i­tas Med­i­cine af­ter join­ing Be Bio as CSO. Mor­gan, a blue­bird vet in his own right, had been the SVP of im­muno­genet­ics at Ed­i­tas since 2018.
→ Smith-Far­rell isn't the on­ly blue­bird staffer that's get­ting out of Dodge. CMO David David­son an­nounced his in­tent to leave blue­bird af­ter nine years on the job, ef­fec­tive April 16. The Gen­zyme vet will stay on as a con­sul­tant un­til his suc­ces­sor is found. While the sun part­ed from the clouds for blue­bird this week with pos­i­tive da­ta for its Loren­zo's Oil dis­ease pro­gram, the Lenti­Glo­bin dra­ma and the sus­pen­sion of mar­ket­ing for Zyn­te­glo still rep­re­sent a stormy pat­tern at the biotech.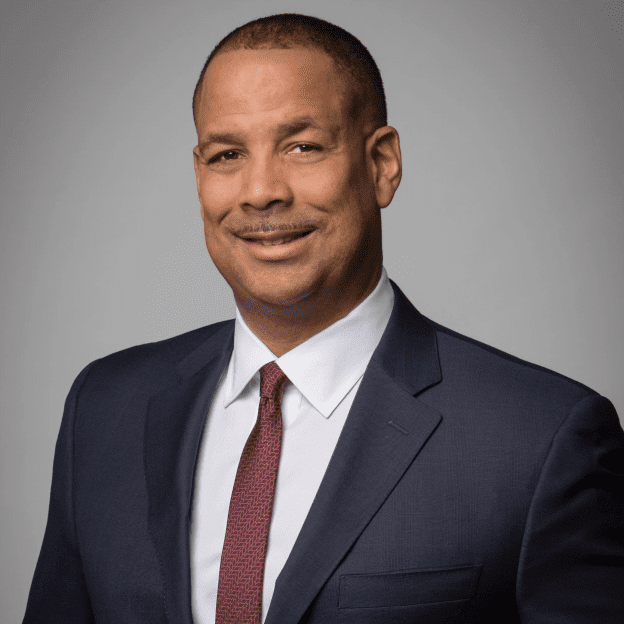 Frank Clyburn
→ Roger Perl­mut­ter sure ini­ti­at­ed a chang­ing of the guard at Mer­ck. Af­ter the R&D chief an­nounced he would hang it up, CEO Ken Fra­zier fol­lowed suit by plan­ning a June 30 de­par­ture. Mike Nal­ly, chief mar­ket­ing of­fi­cer for the Hu­man Health di­vi­sion, was on an in­ter­nal short list of can­di­dates to re­place Fra­zier. But with Robert Davis wait­ing in the wings as CEO, Nal­ly is on his way out too af­ter hold­ing nu­mer­ous gigs at the phar­ma gi­ant since 2003 be­fore be­com­ing the chief mar­ket­ing ex­ec two years ago. Frank Clyburn, who joined Mer­ck in 2008 and was chief com­mer­cial of­fi­cer, Hu­man Health, has been giv­en the ti­tle of pres­i­dent, Hu­man Health.
One oth­er note on Perl­mut­ter: Shang­hai-based CBC Group just named him as a sci­ence part­ner and a mem­ber of the sci­en­tif­ic ad­vi­so­ry board.
→ Jux­ta­posed with the pos­i­tive Phase III da­ta that were re­leased in the SHORE­LINE study for de­pres­sion drug zu­ra­nolone, Sage COO Mike Cloo­nan wants to set out on his own as a CEO (des­ti­na­tion un­known) and bids adieu on May 3. The MOUN­TAIN study for zu­ra­nolone failed in late 2019, gut­ting the stock. And Cloo­nan, an ex-Bio­gen com­mer­cial ex­ec who be­gan as Sage's CBO in 2017, tran­si­tioned to COO af­ter a re­struc­tur­ing that re­sult­ed in more than half the work­force fac­ing the chop­ping block in April 2020. Three months ago, Bar­ry Greene stepped in to helm Sage, while ex-CEO Jeff Jonas took over as chief in­for­ma­tion of­fi­cer.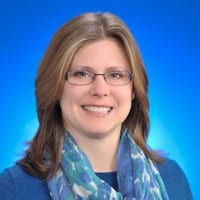 Lori Ma­comber
→ Frank Zhang was re­leased on bail last month, but he's a man with­out a com­pa­ny now that Ying Huang has tak­en over as Leg­end's CEO, and the Chi­nese biotech con­tin­ues life af­ter Zhang with Lori Ma­comber get­ting pro­mot­ed to VP, fi­nance. Since 2019, Ma­comber had been Leg­end's VP of sup­ply chain fi­nance and con­troller, and she al­so brings sev­en years of fi­nan­cial ex­pe­ri­ence from Eli Lil­ly. The move comes two months af­ter Leg­end made Li­da Pacaud VP of clin­i­cal de­vel­op­ment af­ter wrap­ping up her tenure at No­var­tis On­col­o­gy as glob­al pro­gram clin­i­cal head, ex­ec­u­tive med­ical di­rec­tor of the cell & gene ther­a­py unit.
→ Co-found­ed by David Liu and fresh off the ac­qui­si­tion of Geor­gia Tech spin­out Guide Ther­a­peu­tics, base edit­ing biotech Beam Ther­a­peu­tics has named Amy Si­mon CMO. Si­mon had been with Al­ny­lam since 2010, start­ing as a clin­i­cal re­searcher and then mov­ing up to VP of clin­i­cal de­vel­op­ment, a ti­tle she had held for the past year. She was the lead clin­i­cian for givosir­an, mar­ket­ed as Givlaari af­ter the FDA ap­proved the drug in 2019 for acute he­pat­ic por­phyr­ia.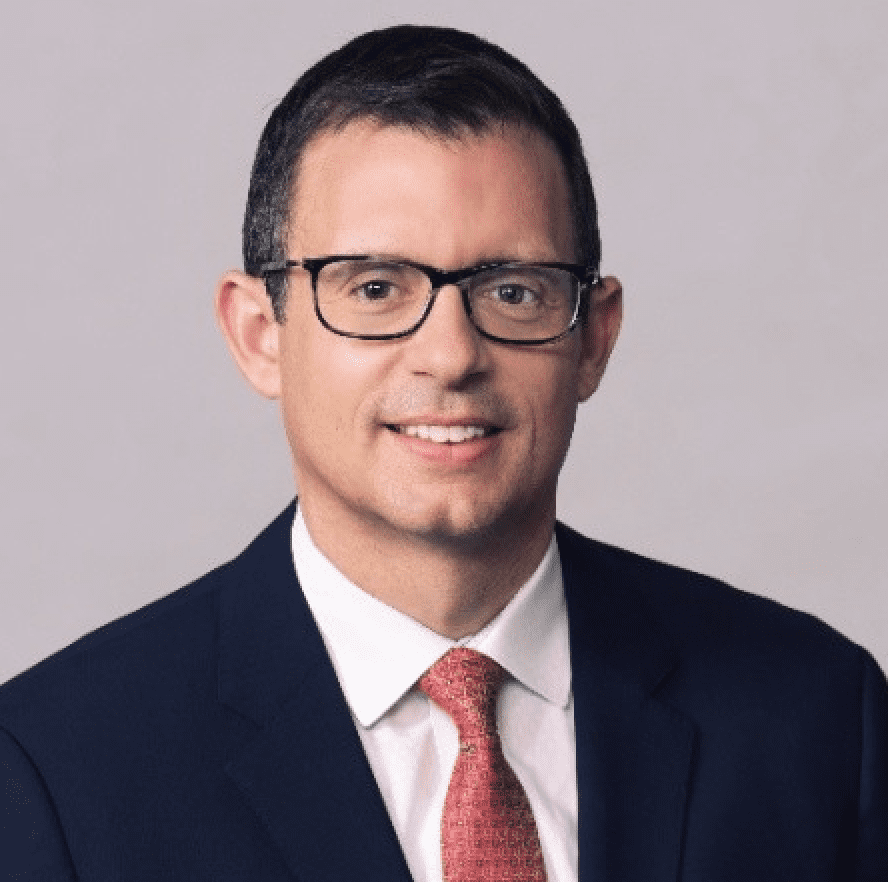 Aron Knicker­bock­er
→ For­mer Five Prime Ther­a­peu­tics pres­i­dent and CEO Aron Knicker­bock­er has tak­en the helm of Au­los Bio­science as CEO. Pri­or to his new role, Knicker­bock­er was co-founder, found­ing CEO and chair­man of Rayze­Bio. Pri­or to Rayze­Bio and Five Prime, Knicker­bock­er spent over eight years at Genen­tech.
→ Chris Garabe­di­an's Per­cep­tive Xon­toge­ny Fund led the way on the Se­ries A last sum­mer, and now Steve Altschuler-chaired eye dis­ease biotech As­cle­piX out of Bal­ti­more has hand­ed the pres­i­dent and CEO reins to Robert Dempsey. Bel­licum founder Kevin Slaw­in had been in­ter­im CEO be­fore the ap­point­ment. Dempsey, who had helmed oph­thalmic com­pa­ny TearClear, was glob­al head of oph­thal­mol­o­gy at Shire and was at the fore­front of Take­da's 2019 sale of Xi­idra to No­var­tis in an up to $5.3 bil­lion deal.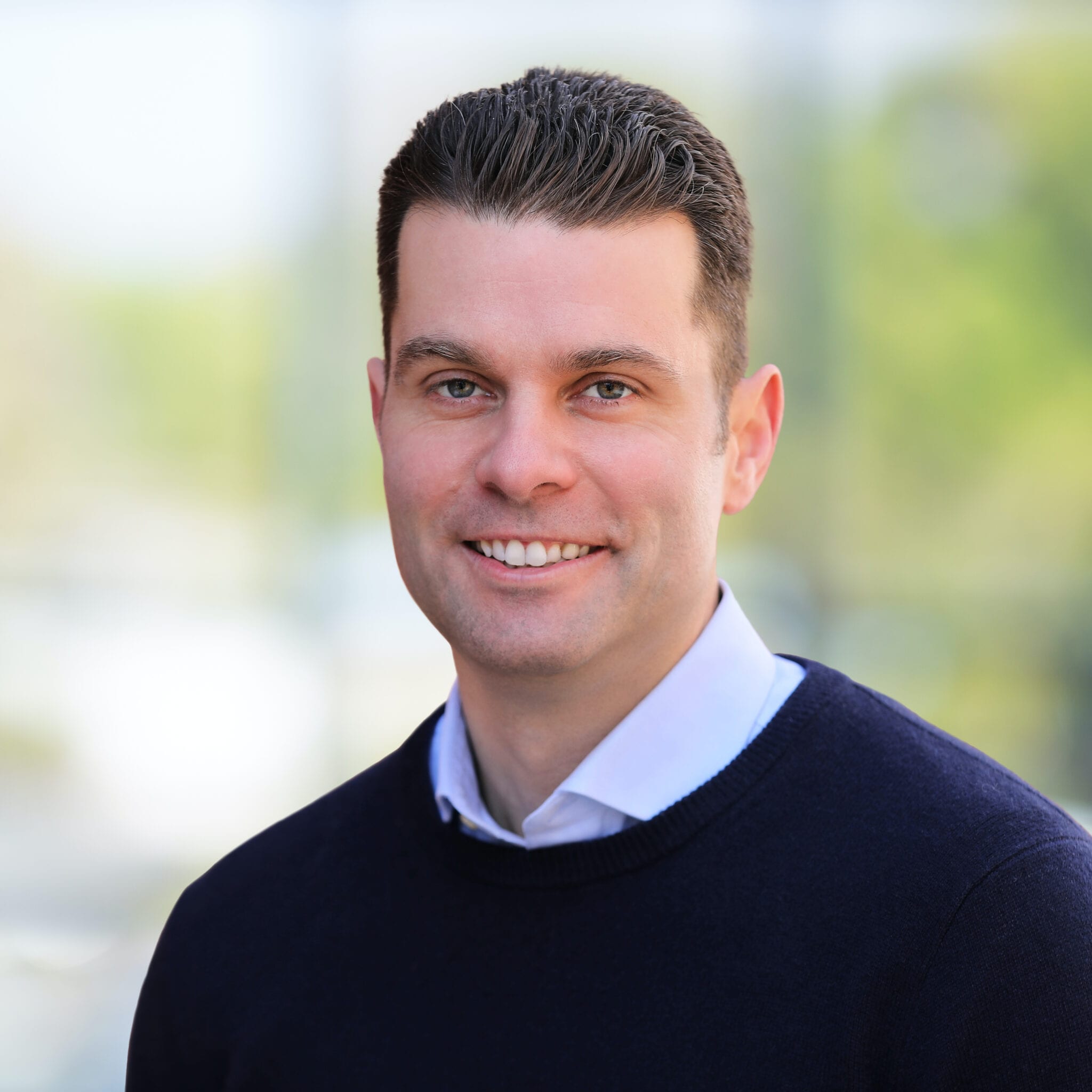 Mark Rus
→ Shire alum Mark Rus has be­come CEO of Boston-based Delix Ther­a­peu­tics, which is aimed at CNS dis­or­ders and us­es tech­nol­o­gy from David Ol­son's lab at UC-Davis to de­vel­op "psy­choplas­to­gens," or mol­e­cules that can pro­mote neu­ro­plas­tic­i­ty. Rus just served as an en­tre­pre­neur-in-res­i­dence and ad­vi­sor for At­las Ven­ture and logged 13 years at Shire un­til the Take­da buy­out, the last four of those years as group VP of neu­ro­science.
→ Nordic Nanovec­tor has reeled in Pe­ter Braun as CEO. Braun joins the com­pa­ny with three decades of ex­pe­ri­ence from Roche, where he served as SVP, head of ac­cess strat­e­gy, health pol­i­cy & com­mu­ni­ca­tions. In ad­di­tion to Roche, Braun served at Bio­four­mis as CCO.
→ There's a new sher­iff in town at Swedish im­muno-on­col­o­gy out­fit Al­li­ga­tor Bio­science, with Søren Bre­gen­holt tak­ing com­mand as CEO af­ter helm­ing UK-based Macrophage Phar­ma since 2019. Pri­or to his first CEO job, Bre­gen­holt held cor­po­rate VP posts for eight years each at No­vo Nordisk and Sym­phogen. Bre­gen­holt suc­ceeds Per Nor­lén start­ing June 1, and in the mean­time, COO Ma­lin Carls­son will fill the in­ter­im CEO slot.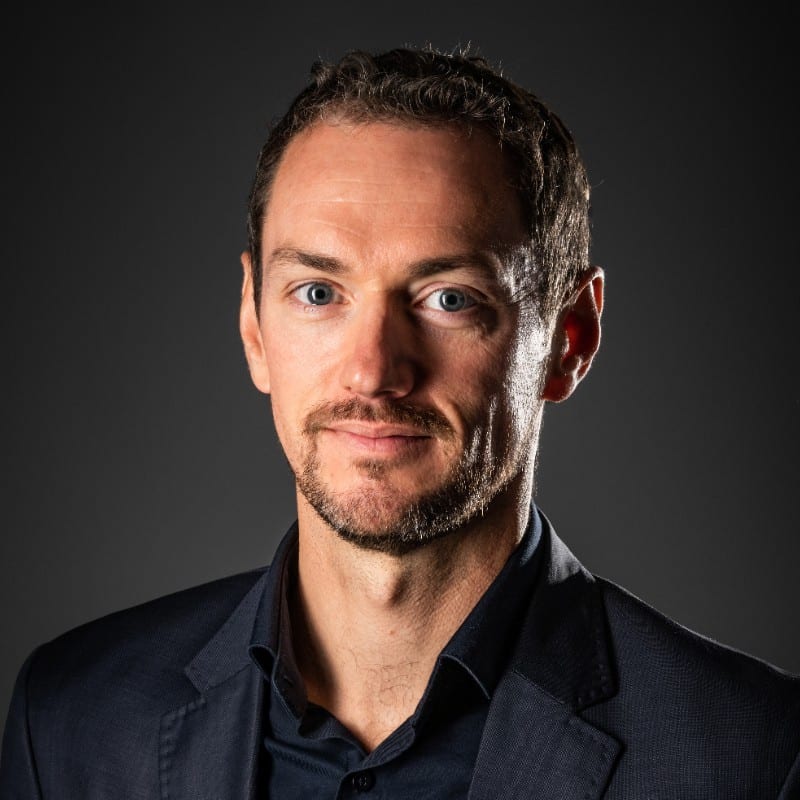 Syl­vain Celanire
→ Bel­gium-based Au­gus­tine Ther­a­peu­tics has se­lect­ed Syl­vain Celanire as its CEO. Celanire jump­start­ed his ca­reer at UCB New Med­i­cine be­fore hop­ping aboard Ad­dex Ther­a­peu­tics. In ad­di­tion, Celanire is the co-founder and CEO of Prag­ma Ther­a­peu­tics.
→ Yi Lar­son has joined Per­cep­tive start­up Lian­Bio, a "best-in-class sourc­ing and de­vel­op­ment en­gine" in Chi­na that launched last Au­gust, as CFO. A for­mer man­ag­ing di­rec­tor of health­care in­vest­ment bank­ing at Gold­man Sachs, Lar­son just com­plet­ed her first turn as a CFO with Turn­ing Point Ther­a­peu­tics. A few months af­ter con­tribut­ing to Lian­Bio's de­but round, Pfiz­er forked over an ad­di­tion­al $70 mil­lion in a col­lab­o­ra­tion built around in-li­cens­ing and co-de­vel­op­ing new ther­a­pies.
→ While the coun­try fills out NCAA Tour­na­ment brack­ets, Ele­don Phar­ma­ceu­ti­cals is fill­ing out its lead­er­ship team with Jeff Born­stein as CMO and Paul Lit­tle as CFO. Born­stein, a Bio­gen and Gilead alum, comes to Ele­don from Take­da, where he was the Japan­ese phar­ma's VP and head of clin­i­cal sci­ences, gas­troen­terol­o­gy. Lit­tle is a long­time Al­ler­gan ex­ec in fi­nance and com­mer­cial op­er­a­tions who had pre­vi­ous­ly been CFO and trea­sur­er of Sien­tra. Ele­don, a biotech out of Irvine, CA, tar­gets the CD40L path­way to de­vel­op drugs for those with ALS, au­toim­mune dis­eases and or­gan or cell trans­plant re­cip­i­ents.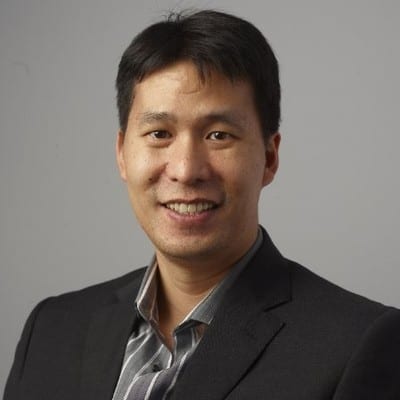 David Huang
→ Pitts­burgh-based biotech Pep­ti­log­ics, which fo­cus­es on pep­tide drug de­sign and de­vel­op­ment — and scored a $35.4 mil­lion Se­ries B that was boost­ed by Pe­ter Thiel — has tapped David Huang as SVP and CMO. Huang is a long­time at­tend­ing physi­cian with the De­part­ment of Vet­er­ans Af­fairs and has been a CMO be­fore with Con­tra­Fect, Mo­tif Bio, and X-Bi­otix Phar­ma­ceu­ti­cals.
Pep­ti­log­ics has made a cou­ple oth­er ap­point­ments with Nick Ny­s­trom as SVP, com­put­ing and da­ta, and Nicholas Pachu­da as SVP, port­fo­lio strat­e­gy and de­vel­op­ment. Ny­s­trom spent 28 years with the Pitts­burgh Su­per­com­put­ing Cen­ter, de­part­ing as chief sci­en­tist, while Pachu­da hails from J&J's or­tho­pe­dic fran­chise, DePuy Syn­thes, serv­ing as world­wide VP of ex­ter­nal in­no­va­tion and en­abling tech­nolo­gies.
→ Christo­pher Rec­knor is get­ting pro­mot­ed to COO at Cy­to­Dyn, a week af­ter CEO Nad­er Pourhas­san cranked up the spin ma­chine to ex­plain how leron­limab miss­ing the mark on its pri­ma­ry end­point was a source of op­ti­mism. Rec­knor, who joined Cy­to­Dyn as VP of clin­i­cal de­vel­op­ment in Au­gust 2020, has al­so been a prin­ci­pal in­ves­ti­ga­tor for such Big Phar­mas as As­traZeneca, Eli Lil­ly and Am­gen in more than 100 clin­i­cal tri­als.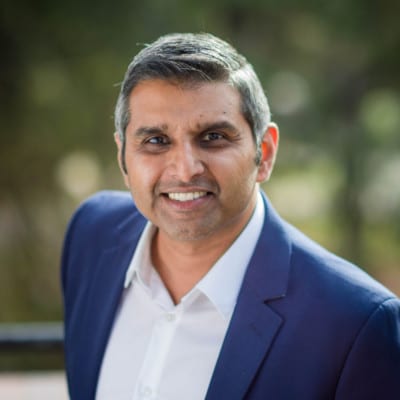 Manu Chakravarthy
→ Chalk­ing up $47 mil­lion in new fund­ing to tar­get meta­bol­ic dis­eases us­ing in­cretin re­cep­tor ag­o­nists, Berke­ley, CA-based Car­mot Ther­a­peu­tics has wel­comed Manu Chakravarthy as CMO and EVP of R&D. Chakravarthy, whose in­volve­ment in Big Phar­ma R&D be­gan at Mer­ck, had pre­vi­ous­ly been CMO of Ax­cel­la Health. Be­fore Ax­cel­la, he was Eli Lil­ly's VP and glob­al head of ex­ter­nal R&D and in­no­va­tion strat­e­gy in di­a­betes and car­dio­vas­cu­lar re­search.
→ Io­vance makes their sec­ond C-suite hire in three months, with Ig­or Bilin­sky jump­ing on board as COO (back in De­cem­ber, Jean Marc Bellemin was ap­point­ed CFO at the Cal­i­for­nia cell ther­a­py biotech). Bilin­sky had most re­cent­ly been CBO at Onc­ter­nal Ther­a­peu­tics, and he's been a CEO be­fore at An­dro­clus Ther­a­peu­tics, which closed up shop in 2007. Bilin­sky's pre­vi­ous COO ex­pe­ri­ence was with Am­pliPhi Bio­sciences be­fore his short stay at Onc­ter­nal.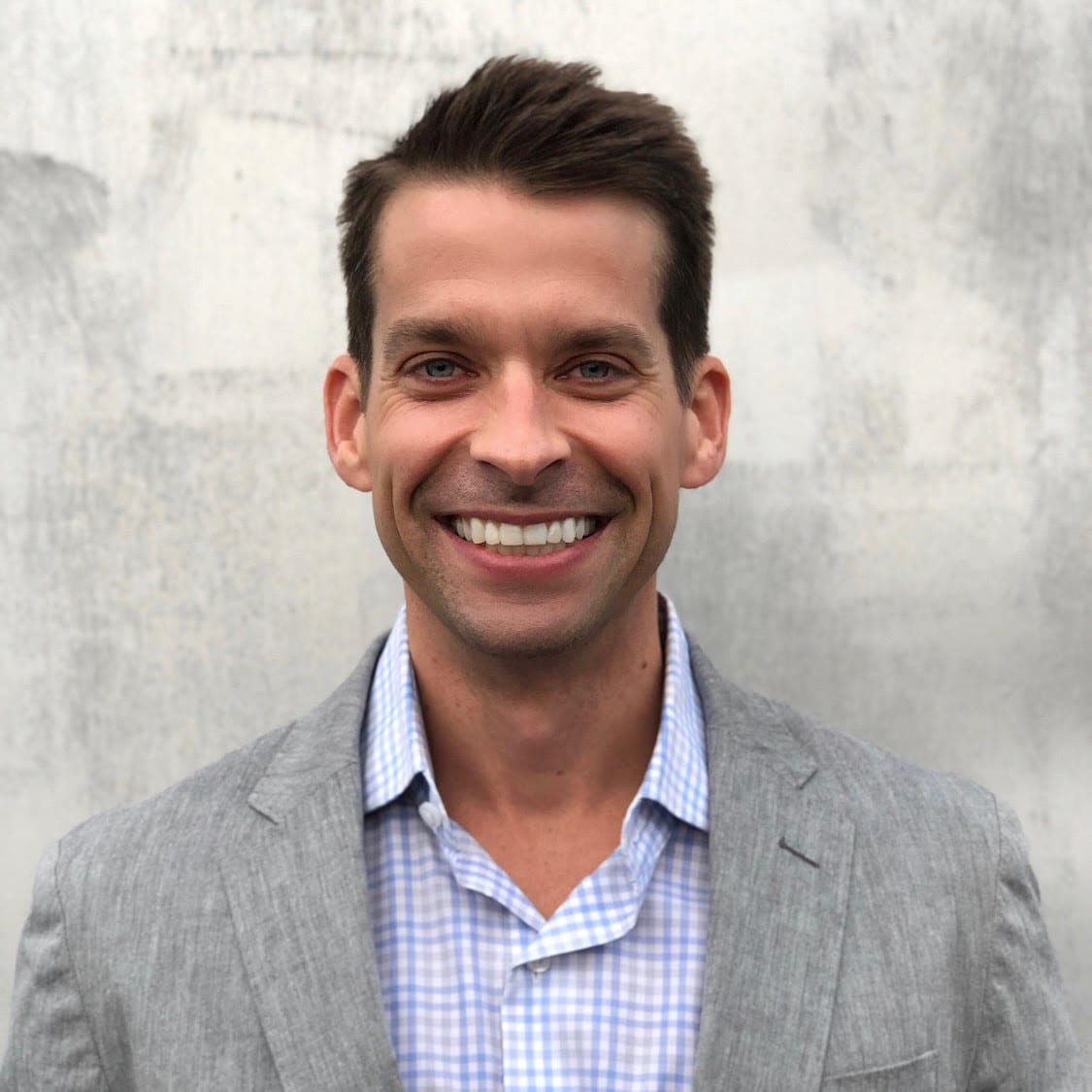 Andy Mey­er
→ T cell en­gager biotech Janux — join­ing forces on a $1 bil­lion pact with Mer­ck in one of Roger Perl­mut­ter's part­ing deals — has brought on Andy Mey­er as CBO. Mey­er was Ever­core's man­ag­ing di­rec­tor in life sci­ences in­vest­ment bank­ing and spent near­ly six years there af­ter his time at Bank of Amer­i­ca. A cou­ple weeks ago, Janux gath­ered up $56 mil­lion in a Se­ries A raise that was spurred by the Mer­ck deal.
→ Ed­ward Smith has signed on to Ver­sant–backed bis­pe­cif­ic gam­ma-delta T cell en­gager (or bsTCEs) biotech La­va Ther­a­peu­tics to be­come its CFO. Be­fore head­ing to the Dutch out­fit, which just made Kapil Dhin­gra chair­man of the board last month, Smith had spent eight years as CFO of Mar­i­nus Phar­ma­ceu­ti­cals, which read out pos­i­tive da­ta last fall with its lone drug that fo­cus­es on CD­KL5 de­fi­cien­cy dis­or­der.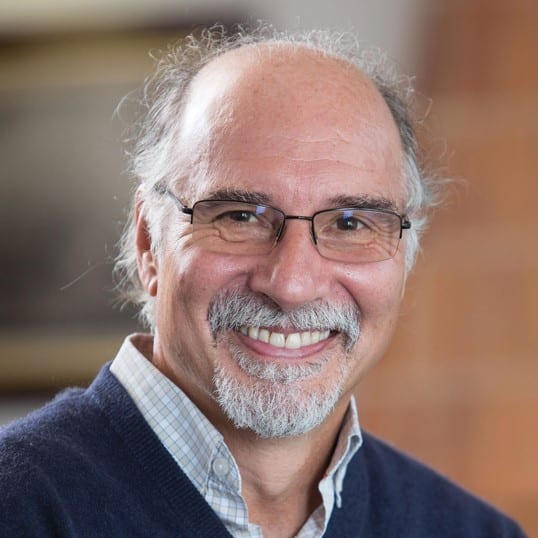 Robert Wil­lette
→ Robert Wil­lette has tacked on the role of CSO at APIE Ther­a­peu­tics. Wil­lette joins the com­pa­ny from Com­plexa Ther­a­peu­tics and Im­mu­niMet Ther­a­peu­tics, where he served as in­ter­im CSO. Pri­or to that, Wil­lette had a 30-year long stint at GSK, where he most re­cent­ly served as VP and head of the com­pa­ny's heart fail­ure and re­nal dis­cov­ery per­for­mance unit.
→ Lisa Deck­er has left Atre­ca to be­come CBO at Sil­i­con Val­ley-based IGM Bio­sciences, which — you guessed it — fo­cus­es on IgM an­ti­bod­ies and de­buted on Nas­daq in 2019 with a $175 mil­lion IPO. Be­fore her time as CBO at Atre­ca, she held var­i­ous ti­tles in 11 years at Nek­tar, with her fi­nal role be­ing VP, busi­ness de­vel­op­ment.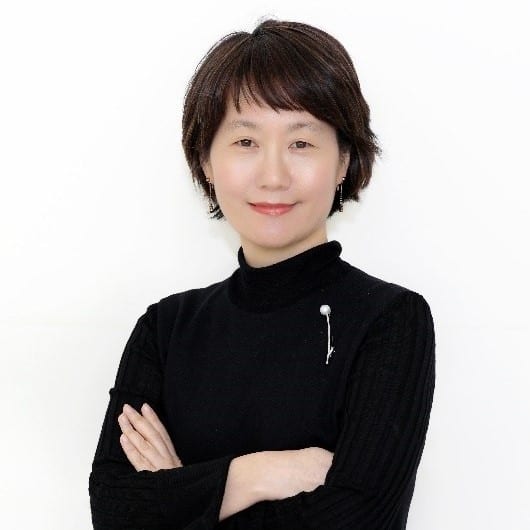 Miny­oung Kim
→ Shang­hai-based An­ten­gene made a few key hires last sum­mer, in­clud­ing CMO Don­ald Lung and med­ical af­fairs VP Dirk Hoen­e­mann. Now the hema­tol­ogy and on­col­o­gy play­er has wel­comed Miny­oung Kim as gen­er­al man­ag­er of An­ten­gene South Ko­rea. She had pre­vi­ous­ly been gen­er­al man­ag­er of Ipsen Ko­rea since 2015 and al­so brings mar­ket­ing ex­pe­ri­ence from Eli Lil­ly Ko­rea.
→ Spin­ning its wheels in Phase III of its Covid-19 vac­cine can­di­date while promis­ing to re­spond to the FDA's clin­i­cal hold, In­ovio has re­cruit­ed Michael Cordera as EVP and gen­er­al coun­sel. Cordera, who had soared to EVP and gen­er­al coun­sel at Ea­gle Phar­ma­ceu­ti­cals, joined the biotech as its deputy gen­er­al coun­sel five years ago. In ad­di­tion to the reg­u­la­to­ry is­sues that be­set In­ovio, Joseph Kim's bunch al­so squab­bled with its con­tract man­u­fac­tur­er, fil­ing suit against VGXI to get un­shack­led from the re­la­tion­ship.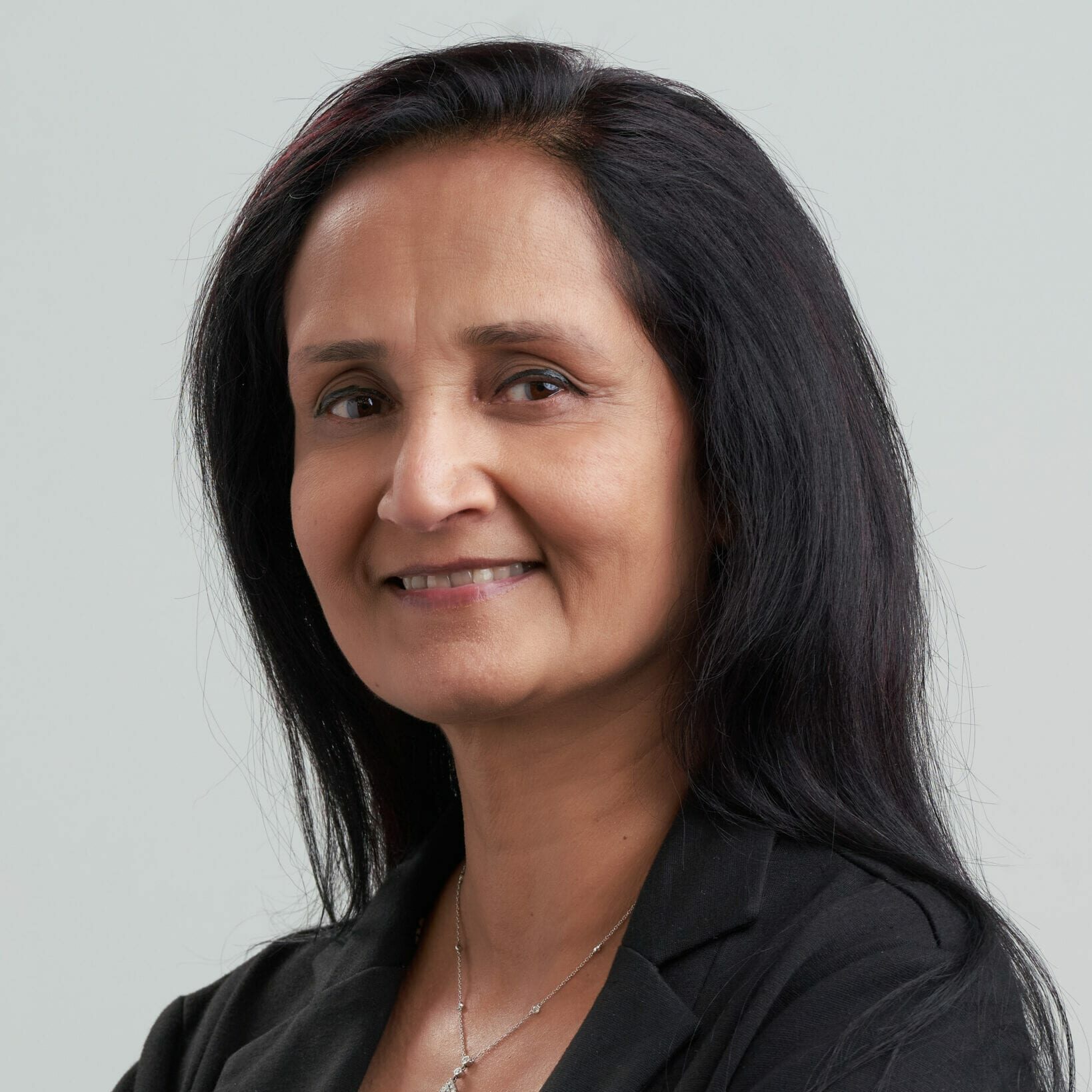 Shaila­ja Ka­sib­hat­la
→ Bound­less Bio has named Shaila­ja Ka­sib­hat­la as VP, dis­cov­ery and trans­la­tion­al de­vel­op­ment. Pri­or to her new role, Ka­sib­hat­la was se­nior di­rec­tor of trans­la­tion­al de­vel­op­ment at Bris­tol My­ers Squibb. Be­fore that, she had an eight-year stint at No­var­tis and served at Mer­ck Re­search Labs.
→ Dig­i­tal health-fo­cused Well­doc has named Ma­ri­na Dorotheo its chief mar­ket­ing of­fi­cer. Dorotheo jumps aboard af­ter a 22-year stint at Ot­su­ka, most re­cent­ly serv­ing as head of com­mer­cial strat­e­gy and mar­ket­ing with­in Ot­su­ka's Dig­i­tal Med­i­cine hub.
→ Rick Klaus­ner-chaired Lyell Im­munophar­ma — fo­cused on us­ing T cells to cure sol­id tu­mors — has en­list­ed Richard Sher­ry as SVP, TIL spe­cial­ist and clin­i­cal lead. Most re­cent­ly, Sher­ry served as re­search physi­cian and at­tend­ing sur­geon in the surgery branch at the NCI Cen­ter for Can­cer Re­search and the NCI Clin­i­cal Cen­ter. In ad­di­tion, he has held roles at the NIH, the NIH Sur­gi­cal Ad­min­is­tra­tive Com­mit­tee, the Saftey Mon­i­tor­ing Com­mit­tee for the Na­tion­al In­sti­tute of Neu­ro­log­ic Dis­or­ders and Stroke and as a melanoma ex­pert for the FDA's Drug Ad­vi­so­ry Com­mit­tee.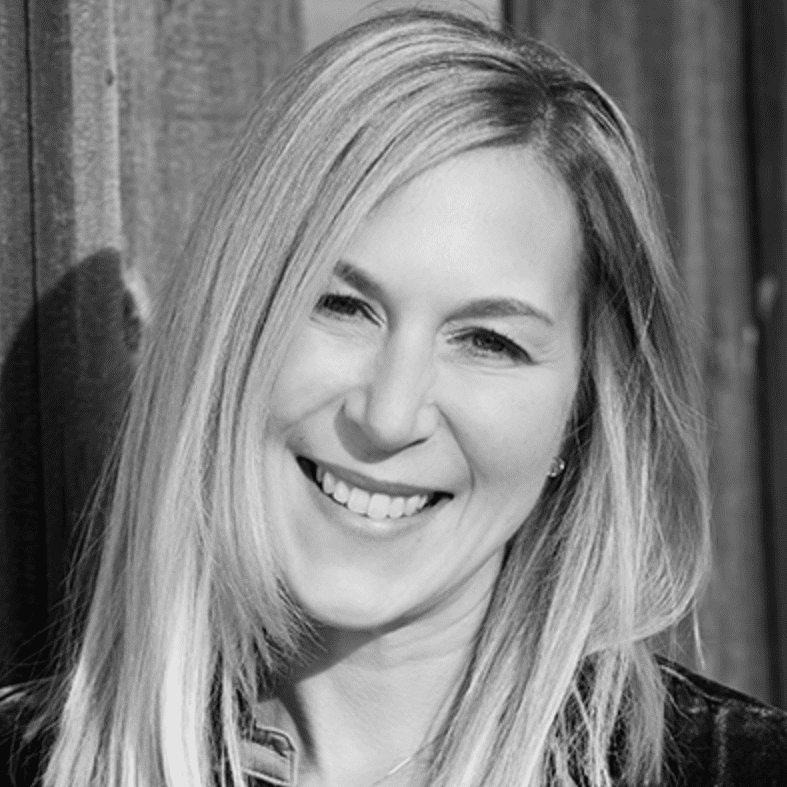 Sue Hager
→ Ven­ture cap­i­tal fund Sec­tion 23 has added two new hires to its team with the ap­point­ments of Andy Har­ri­son as man­ag­ing part­ner and Sue Hager as chief in­vestor re­la­tions and com­mu­ni­ca­tions of­fi­cer. Har­ri­son hops aboard with lead­er­ship ex­pe­ri­ence from Al­pha­bet, Ver­i­ly Life Sci­ences and X (for­mer­ly GoogleX). Mean­while, Hager most re­cent­ly served at EQRx and Foun­da­tion Med­i­cine.
→ Ko­mo­do Health has re­cruit­ed Lau­rent Bride as chief tech­nol­o­gy of­fi­cer (CTO). Bride joins the group from soft­ware com­pa­ny Tal­end, where he al­so served as CTO.
→ San Diego-based on­col­o­gy biotech Ap­tose has a pair of new ex­ecs with George Melko (VP, reg­u­la­to­ry af­fairs) and Robert Kil­lion (VP, CMC). A reg­u­la­to­ry alum at As­traZeneca and In­cyte, Melko has re­cent­ly served as VP of reg­u­la­to­ry af­fairs at Tmu­ni­ty and Tes­sa Ther­a­peu­tics. Kil­lion lands this pro­mo­tion to a new­ly-cre­at­ed gig af­ter com­ing on­to the scene at Ap­tose last year. He's held CMC po­si­tions at Roche/Genen­tech — where he spent near­ly two decades com­bined— and Gilead.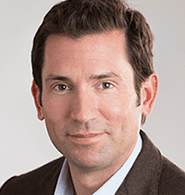 Matthew Pat­ter­son
→ Ex-Au­dentes chair­man and CEO Matthew Pat­ter­son has been named ex­ec­u­tive chair­man of the board at Remix Ther­a­peu­tics, the Cam­bridge, MA RNA pro­cess­ing biotech that hauled in $81 mil­lion for its De­cem­ber 2020 launch. Pat­ter­son has since moved in­to a strate­gic ad­vi­so­ry role with Au­dentes.
→ Lau­ra Shawver has a new board mem­ber at Seat­tle-based Sil­ver­back — a late en­trant in 2020's IPO bo­nan­za — with the ad­di­tion of Re­pare Ther­a­peu­tics CMO Maria Koehler. The ex-CMO of Bi­cy­cle Ther­a­peu­tics was al­so an ex­ec with Pfiz­er On­col­o­gy from 2009-17.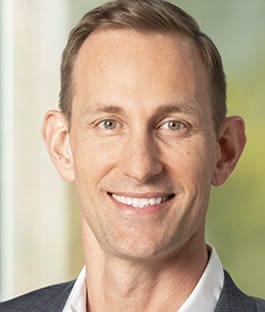 Er­ic Dube
→ GSK vet and Tra­vere Ther­a­peu­tics CEO Er­ic Dube has joined the board of di­rec­tors at mi­to­chon­dr­i­al dis­ease-fo­cused Re­neo Phar­ma­ceu­ti­cals. In two years at the biotech, Dube has led the post-Mar­tin Shkre­li re­brand­ing of Retrophin, which be­came Tra­vere back in No­vem­ber.
→ For­mer Mer­ck CMO Michael Rosen­blatt is join­ing the board of di­rec­tors at PYC Ther­a­peu­tics, adding an­oth­er board seat to his ré­sumé. Rosen­blatt left his role at Mer­ck in 2016 to join Flag­ship Pi­o­neer­ing, where he now serves as a se­nior part­ner. Rosen­blatt cur­rent­ly sits on the boards of Ru­bius Ther­a­peu­tics, Cyg­nal Ther­a­peu­tics and Ohana Bio­sciences.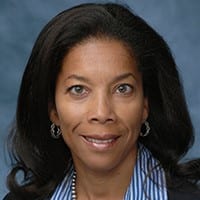 Alex­is Thomp­son
→ Sanofi de­liv­ered two sick­le-cell pro­grams from the Biover­a­tiv deal to Glob­al Blood Ther­a­peu­tics this week, and Ted Love's crew has re­served a place for Alex­is Thomp­son on the board of di­rec­tors. A past pres­i­dent of the Amer­i­can So­ci­ety of Hema­tol­ogy, Thomp­son is head of the hema­tol­ogy sec­tion and di­rec­tor of the Com­pre­hen­sive Tha­lassemia Pro­gram at the Lurie Chil­dren's Hos­pi­tal in Chica­go.
→ Mu­na Bhan­ji, who de­vot­ed more than 30 years to Mer­ck, has an­oth­er board ap­point­ment to her cred­it with Arde­lyx as Gor­don Ringold steps aside from the board. Bhan­ji, who capped her ca­reer at the phar­ma gi­ant as SVP, glob­al mar­ket ac­cess and pol­i­cy, al­so joined the board at Cy­to­ki­net­ics a month ago.
Ele­na Ridloff
→ Sev­er­al months af­ter adding Replimune's Pamela Es­pos­i­to and Blue­print Med­i­cines CEO Jeff Al­bers to the board of di­rec­tors, Kymera Ther­a­peu­tics has made room for Ele­na Ridloff on the board as well. Ridloff joined Aca­dia as VP, in­vestor re­la­tions in 2018 and is cur­rent­ly CFO.
→ Treve­na is bring­ing Mar­vin John­son in­to the fold on the board of di­rec­tors, as found­ing CEO Max­ine Gowen and Julie McHugh both re­tire from the board. John­son re­tired from Mer­ck in 2018 as chief learn­ing of­fi­cer in the phar­ma gi­ant's glob­al learn­ing and de­vel­op­ment de­part­ment.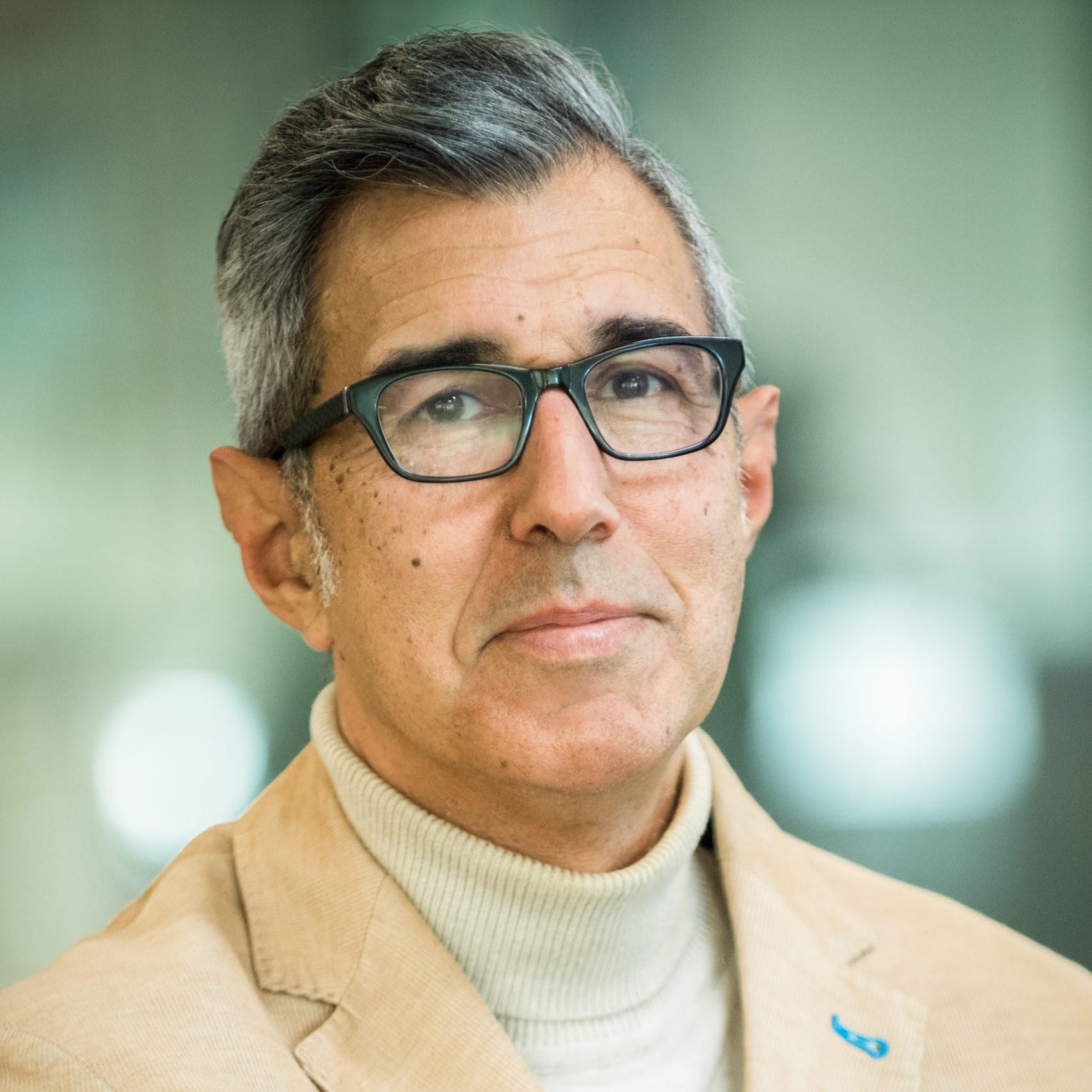 José-Car­los Gutiér­rez Ramos
→ José-Car­los Gutiér­rez Ramos has locked in a seat on the board of di­rec­tors at Genen­tech im­muno-on­col­o­gy part­ner Bi­cy­cle Ther­a­peu­tics. The ex-CEO of Syn­log­ic and Reper­toire Im­mune Med­i­cines is now CSO at Dana­her.
→ Wait­ing out a par­tial clin­i­cal hold from the FDA on its head and neck squa­mous cell car­ci­no­ma study, ALX On­col­o­gy has elect­ed Sophia Ran­dolph to the board of di­rec­tors. The Pfiz­er and Mer­ck on­col­o­gy alum has been ALX's CMO for near­ly five years.
→ Woburn, MA-based Re­Form Bi­o­log­ics has cho­sen Bar­bara Finck to be a part of its board of di­rec­tors. Cur­rent­ly, Finck serves as the act­ing CMO at Co­herus Bio­Sciences. Finck has al­so held roles at Im­munex and Eos Biotech­nol­o­gy among oth­ers.