Good­bye, San Fran­cis­co. Stan­ford spin­out heads to Hous­ton af­ter bag­ging a $20M CPRIT grant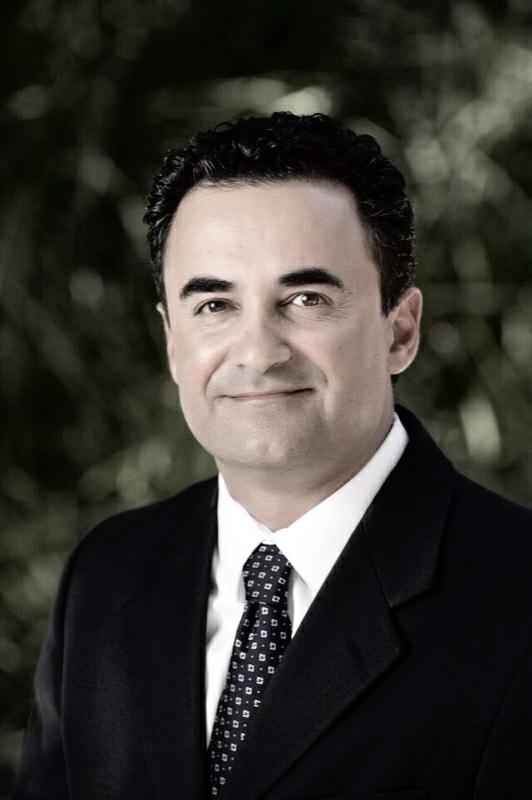 Ray Tabib­i­azar
Two years ago an as­so­ciate pro­fes­sor of bio­engi­neer­ing at Stan­ford named Jen­nifer Cochran and co-au­thor Am­a­to Gi­ac­cia came up with a new ap­proach for throw­ing a mon­key wrench in­to the me­chan­ics of metas­ta­sis. Pick­ing up on the role that a pair of Gas6 pro­teins play when they link to two Axl pro­teins — a sub­fam­i­ly of re­cep­tor ty­ro­sine ki­nas­es found on the sur­face of can­cer cells, al­low­ing them to roam from a tu­mor — they de­vel­oped a de­coy pro­tein that harm­less­ly binds to Gas6 and scram­bles the un­teth­er­ing process, ef­fec­tive­ly tak­ing it out of the bi­o­log­ic loop.
The ap­proach worked to blunt metas­ta­sis in mice, and a low-pro­file start­up named Ru­ga Cor­po­ra­tion land­ed the rights — one of a wave of biotech star­tups in the Bay Area.
And this one came with a very promi­nent en­dorse­ment.
"It is a beau­ti­ful piece of bio­chem­istry and has some nu­ances that make it par­tic­u­lar­ly ex­cit­ing," not­ed Glenn Dra­noff. At the time Dra­noff was a Dana-Far­ber in­ves­ti­ga­tor. Dra­noff joined NI­BR last year to run their im­muno-on­col­o­gy work.
To­day, Ru­ga Corp. is of­fi­cial­ly chang­ing its name to Ar­a­vive, and it's mak­ing an un­usu­al switch in lo­cales, chang­ing its Bay Area ad­dress in the heart of a top biotech hub for Hous­ton, with a $20 mil­lion in­jec­tion from the Lone Star state's Can­cer Pre­ven­tion & Re­search In­sti­tute of Texas, bet­ter known as CPRIT.
Gi­ac­cia is now the CSO and co-founder at Ar­a­vive. Ray Tabib­i­azar, a for­mer VC part­ner at Bay City Cap­i­tal, is the CEO. To­geth­er, they're fo­cused on get­ting their drug in­to the clin­ic for acute myeloid leukemia.
"It's un­usu­al in that this is the largest amount giv­en (by CPRIT) to one com­pa­ny," Tabib­i­azar tells me
In the com­ing months the CEO says we should look out for new pub­li­ca­tions spelling out a sec­ond-gen ap­proach to what the Stan­ford team put out in 2014. That's what is point­ed to the clin­ic in 2017, he adds. And Tabib­i­azar is putting to­geth­er a new fi­nanc­ing round to ful­ly fund the ear­ly stages of de­vel­op­ment work.
As of now, the com­pa­ny has a staff of about 15, adds the CEO, which will grow to a max­i­mum of about 20 for this stage of the game. As for the move to Texas, Tabib­i­azar adds, it makes a lot of sense to get clos­er to in­ves­ti­ga­tors at Bay­lor and MD An­der­son, where they've al­ready been do­ing work on this tar­get.
CPRIT has been rais­ing the ante on its biotech bet this month af­ter a four-year bout of on-again, off-again con­tro­ver­sies.
Hous­ton-based Bel­licum Phar­ma­ceu­ti­cals just won a rec­om­men­da­tion for a $16.9 mil­lion CPRIT grant to sup­port its clin­i­cal work for BPX-501 in pe­di­atric AML. And that was part of $93 mil­lion in grants is­sued No­vem­ber 16.
The state set up the $3 bil­lion CPRIT bond ini­tia­tive to sup­port can­cer re­search back in 2007, and it's been in and out of the head­lines over ac­cu­sa­tions of fa­voritism and bias re­lat­ed to some of the biotechs it's backed as well as its ties to three promi­nent in­sti­tu­tions: MD An­der­son in Hous­ton, UT South­west­ern in Dal­las, and Bay­lor — which have col­lec­tive­ly snared close to half of the cash hand­ed out so far.
While the state project has played a promi­nent role in aca­d­e­m­ic re­search, the de­vel­op­ment of a biotech hub has ad­vanced in fits and starts, with MD An­der­son step­ping up and help­ing with a se­ries of spin­outs and col­lab­o­ra­tions over the past year.
J&J In­no­va­tions al­so pro­vid­ed a big as­sist of its own, adding a JLabs in­cu­ba­tor in Hous­ton to help fos­ter biotech star­tups. Ar­a­vive can help Texas make the case that it's al­so bring­ing in new com­pa­nies.