Google backs a $60M tran­si­tion round for FLX's switch to a CCR4 strat­e­gy
FLX Bio isn't the biotech it start­ed out to be.
Formed as a spin­out of Flexus af­ter Bris­tol-My­ers Squibb stepped in to buy the fledg­ling and an ear­ly-stage IDO1 ther­a­py for the jaw-drop­ping sum of $1.25 bil­lion, the biotech went on to pur­sue a FLT3/CDK4/6 drug for can­cer. Then the founders — Ter­ry Rosen and Juan Jaen — left to start their own com­pa­nies and the new crew at FLX wound up ter­mi­nat­ing their orig­i­nal lead drug ear­li­er this year and switch­ing fo­cus to an­oth­er tar­get in on­col­o­gy: CCR4, fo­cused on reg­u­la­to­ry T cells.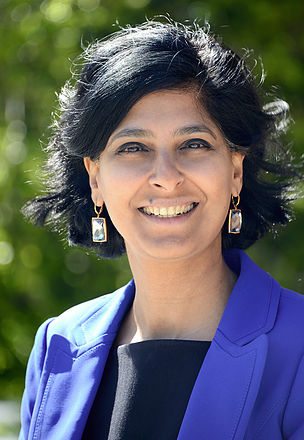 Rekha Hem­ra­jani
To­day, the South San Fran­cis­co-based biotech is tak­ing the wraps off a $60 mil­lion round to com­plete the makeover, bring­ing its to­tal raise in just two years to a hefty $139 mil­lion with the help of GV (read Google) along with The Col­umn Group, Klein­er Perkins, Top­spin Part­ners and Cel­gene Cor­po­ra­tion.
Their old lead "just didn't get there" on safe­ty and ef­fi­ca­cy, says chief med­ical of­fi­cer William Ho, which didn't cut it in a com­pet­i­tive field. But Ho and his col­leagues now be­lieve that the biotech's oral CCR4 an­tag­o­nist has a much bet­ter shot at suc­cess.
"Our pro­gram we be­lieve is def­i­nite­ly best in class and quite dif­fer­ent from the oth­er pro­grams," as­serts COO Rekha Hem­ra­jani.
On­col­o­gy spe­cial­ists will re­call that Ky­owa Hakko re­cent­ly un­veiled pos­i­tive Phase III da­ta for their an­ti-CCR4 ther­a­py moga­mulizum­ab, which has been dis­patched for re­view at the FDA with pos­i­tive pro­gres­sion-free sur­vival. But FLX is in the busi­ness of mak­ing what it be­lieves is a bet­ter small mol­e­cule drug that can have a much more tar­get­ed ef­fect.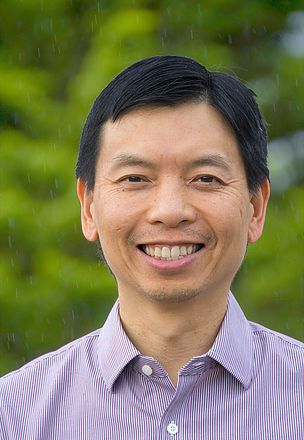 William Ho
Any an­ti­body tar­get­ing CCR4 will like­ly have se­ri­ous safe­ty is­sues, they say, tak­ing a sledge­ham­mer ap­proach to T cells to their scalpel.
The strat­e­gy here is that a small mol­e­cule drug can pre­vent reg­u­la­to­ry T cells from en­ter­ing a tu­mor iden­ti­fied by the ex­pres­sion of lig­ands, po­ten­tial­ly amp­ing up im­munother­a­pies like PD-1/L1 and CT­LA4 check­points. And like a lot of play­ers in this field, FLX is lin­ing up a check­point ther­a­py for a com­bo ap­proach.
FLX is hop­ing to have some clear da­ta high­light­ing their drug's an­ti-tu­mor po­ten­tial in 2019.
Ho says it can be a chal­lenge mount­ing can­cer stud­ies these days, with hun­dreds of drugs and com­bi­na­tions com­pet­ing for pa­tients. That will re­quire FLX to do every­thing it can to stand out from the crowd to win over the in­ves­ti­ga­tors and sites con­sid­er­ing which ther­a­pies to test first.
The chal­lenge al­so makes it more im­por­tant for them to come up with a seam­less de­vel­op­ment strat­e­gy, mov­ing from healthy vol­un­teers in­to pa­tients to dose es­ca­la­tion and ex­pan­sion co­horts with a com­bi­na­tion. And the biotech al­so be­lieves it may be able to pur­sue a bas­ket ap­proach, tak­ing a tu­mor ag­nos­tic strat­e­gy that would al­low them to test the drug in any pa­tient that met the right lig­and pro­file.