Over the past few years GV — the venture fund formerly known as Google Ventures — has become one of those investors the computational players in particular love bringing in to their syndicate. Getting their cash endorsement is a coup in the machine learning crowd. 
Now the folks at GV are taking one step further down the road to doing more of their own biotech creations. Rosana Kapeller, who co-founded and helped launch the computational discovery biotech Nimbus as its chief scientific officer, has signed on as GV's first entrepreneur-in-residence for life sciences. Over the next year or so she'll be exploring more about the world of machine learning in biotech, with an eye to selecting one of these newcos to run.
"I really want to start companies," Kapeller tells me, with a special focus on the crossroads where high tech meets drug discovery — GV's sweet spot.
There's a considerable amount of new work going on here, she adds, citing the business that Daphne Koller is venturing into with insitro, an artificial intelligence player she's been setting up since leaving Calico. And there are many others on the path to an A round.
"We see so many projects either strong on machine learning and weak on development, or vice versa," says GV general partner Krishna Yeshwant. "Rosana has exposure across both cultures."
"We are definitely going to be starting more companies," he adds, and Kapeller will be key in that process.
That's not all. GV has brought in David Reshef to help sharpen their presence with machine learning in life sciences. The computer science expert with a PhD from MIT and an academic track record that includes studying statistics at Oxford as a Marshall Scholar will also be involved in GV's startup plans.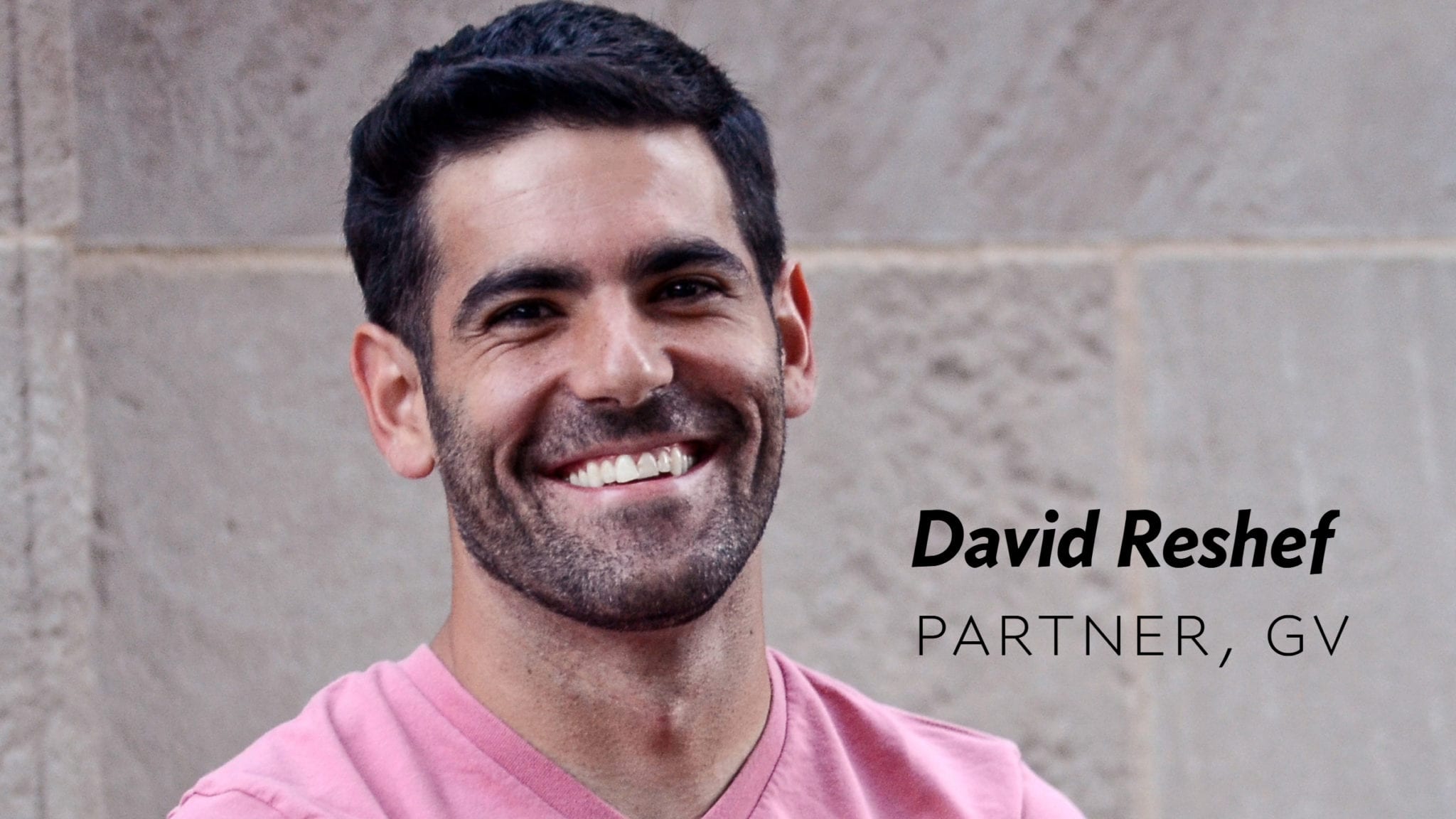 Money has been pouring into machine learning and platform companies in particular, which you can see at a string of companies that have been sucking up billions in capital this year. Is that a bubble?
Probably, says Yeshwant. But that actually can work in their favor. 
"One thing we're not short of is capital," he says bluntly. And that won't change even if the bubble pops.
"Think of it as a response to a bubble," he says. "You need to finance a company all the way through." And GV can do that through thick and thin.
I asked Kapeller what she thought about the bubble question. Her response:
"This is definitely a bubble."
Kapeller was out raising money in 2009, so she knows what hard times look like when general investors shun high risk fields like biotech. But at the same time those hard times forced companies to be more disciplined about their work. 
"I think things are going to change dramatically," she says. But that's not necessarily a bad thing.
There are plenty of macro reasons to spur a correction now, says Yeshwant. But some things are fundamental and enduring.
"Great biology, great people, will always be successful," he says, "especially in this industry where it's so hard to make things work."
Being present at the creation of a whole new breed of biotech was never going to be easy. GV, though, plans to make it fun.
---
Image: Rosana Kapeller. GV
---
The best place to read
Endpoints News

? In your inbox.

Comprehensive daily news report for those who discover, develop, and market drugs. Join 51,200+ biopharma pros who read Endpoints News by email every day.

Free Subscription
---
---
---