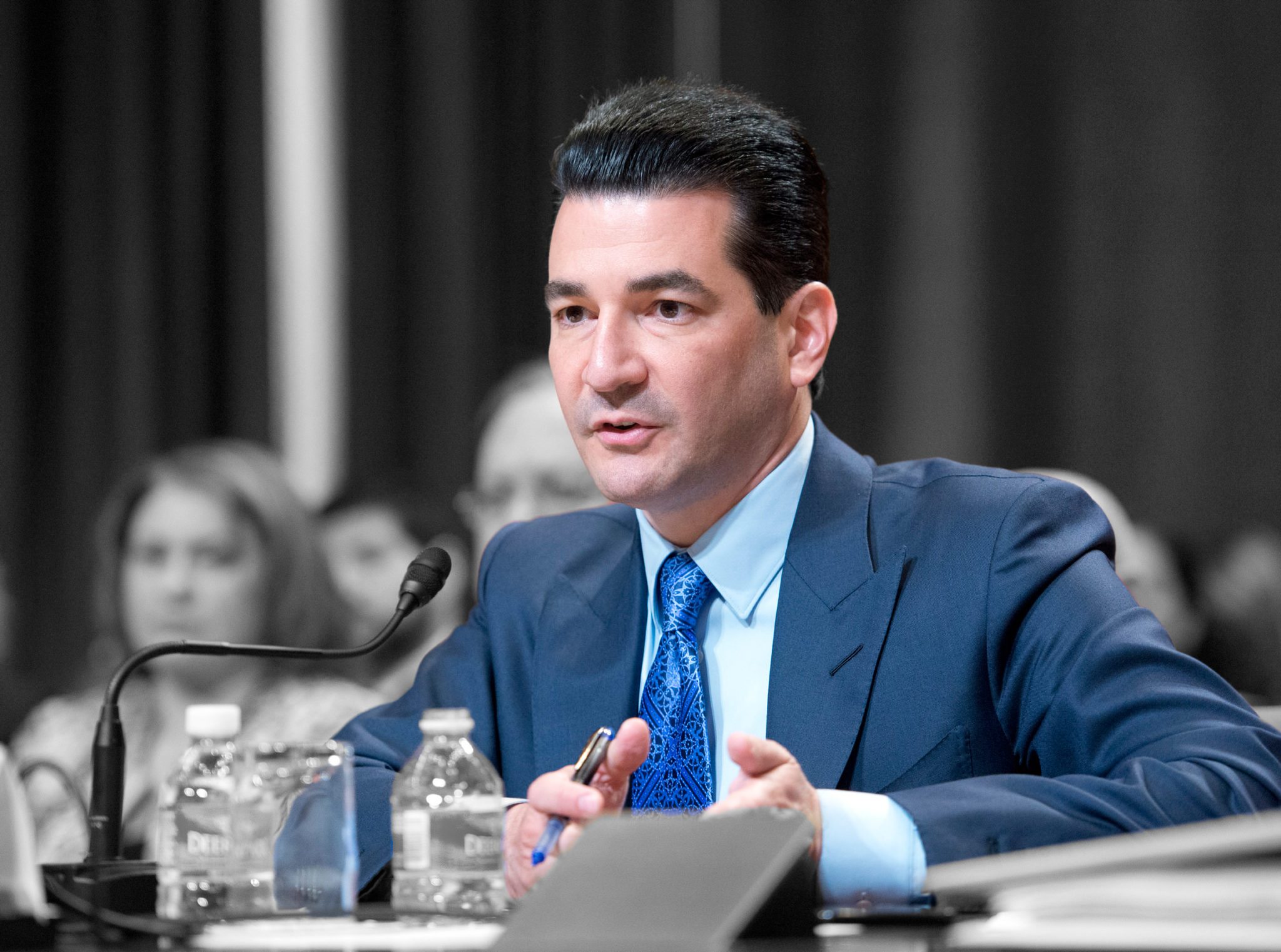 Got­tlieb to de­lay is­su­ing lay­off no­tices and re­as­sures FDA staff that Con­gress will reau­tho­rize user fees
In an email to agency staff ear­li­er this week, FDA com­mis­sion­er Scott Got­tlieb said he will de­lay is­su­ing lay­off no­tices un­til af­ter Sep­tem­ber 30th — when the agency's cur­rent user fee agree­ments ex­pire. Pre­vi­ous­ly, the FDA in­di­cat­ed it could is­sue lay­off no­tices to thou­sands of staffers fund­ed by user fees should Con­gress not act by Au­gust 1st.
In the email, Got­tlieb says he's op­ti­mistic the Sen­ate will take up the mat­ter soon and the agency can "rea­son­ably ex­pect" reau­tho­riza­tion to oc­cur be­fore the Sep­tem­ber 30th dead­line.
As such, Got­tlieb says the agency does "not an­tic­i­pate ini­ti­at­ing the process of mak­ing a de­ter­mi­na­tion re­gard­ing po­ten­tial RIF [re­duc­tion in force] no­tices un­less and un­til Sep­tem­ber 30 pass­es with­out reau­tho­riza­tion."
"I want to re­as­sure you that I'm con­fi­dent FDARA [the FDA Reau­tho­riza­tion Act] will be en­act­ed and that these user fee pro­grams will be reau­tho­rized in a time­ly man­ner," Got­tlieb not­ed, adding that he's been in reg­u­lar com­mu­ni­ca­tion with mem­bers of Con­gress who have ex­pressed a "high de­gree of con­fi­dence that FDARA will be en­act­ed be­fore the au­tho­riza­tions lapse."
Ear­li­er this month, the House passed its reau­tho­riza­tion bill, and in May the Sen­ate Com­mit­tee on Health, Ed­u­ca­tion, La­bor & Pen­sions ad­vanced a sim­i­lar bill to the full Sen­ate for con­sid­er­a­tion.
But, with the Re­pub­li­can ef­fort to re­peal and re­place the Af­ford­able Care Act tak­ing cen­ter stage in Con­gress, Sen­ate Ma­jor­i­ty Leader Mitch Mc­Connell (R-KY) has yet to set a timetable for vot­ing on the bill, though Mc­Connell has de­layed the start of the Sen­ate's Au­gust re­cess by two weeks to work on health­care and oth­er is­sues.
In an email to Reg­u­la­to­ry Fo­cus, a spokesper­son for BIO said, "We are very pleased that the Com­mis­sion­er has re­as­sured FDA staff. We, too, look for­ward to the time­ly en­act­ment of the user fee leg­is­la­tion, and we know that the House and Sen­ate mem­bers are very aware of the dire con­se­quences of not reau­tho­riz­ing these cru­cial pro­grams by the end of the cur­rent fis­cal year."
---
First pub­lished here. Reg­u­la­to­ry Fo­cus is the flag­ship on­line pub­li­ca­tion of the Reg­u­la­to­ry Af­fairs Pro­fes­sion­als So­ci­ety (RAPS), the largest glob­al or­ga­ni­za­tion of and for those in­volved with the reg­u­la­tion of health­care and re­lat­ed prod­ucts, in­clud­ing med­ical de­vices, phar­ma­ceu­ti­cals, bi­o­log­ics and nu­tri­tion­al prod­ucts. Email news@raps.org for more in­for­ma­tion.
Im­age: Scott Got­tlieb in front of Con­gress ear­li­er this sum­mer AP Im­ages