Grail hauls in mon­ster $300M round from Chi­nese in­vestors amid ru­mors about Hong Kong IPO
The can­cer screen­ing up­start Grail got start­ed with more than a bil­lion dol­lars in launch mon­ey from some of the biggest gam­blers in the US ven­ture com­mu­ni­ty. And now some promi­nent Chi­nese in­vestors want in­to the game, an­te­ing up a $300 mil­lion mon­ster round to fu­el the de­vel­op­ment of new prod­ucts.
Hong Kong-based Al­ly Bridge Group led the fi­nanc­ing along­side Hill­house Cap­i­tal Group and 6 Di­men­sions Cap­i­tal. They are joined by Blue Pool Cap­i­tal, Chi­na Mer­chant Se­cu­ri­ties In­ter­na­tion­al, CRF In­vest­ment, Huang­Pu Riv­er Cap­i­tal, ICBC In­ter­na­tion­al, Se­quoia Cap­i­tal Chi­na, and WuXi NextCODE. No specifics were giv­en re­gard­ing the use of pro­ceeds, ex­cept that they will "sup­port on­go­ing de­vel­op­ment and val­i­da­tion of prod­ucts for the ear­ly de­tec­tion of can­cer in Grail's clin­i­cal re­search pro­gram."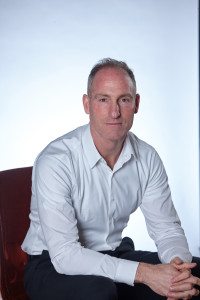 Ken Drazan
The mon­ey could be a crossover round for Grail, which has been ru­mored to be in the hunt for an IPO on the Hong Kong ex­change. The city just re­vamped its rules to al­low pre-rev­enue com­pa­nies like Grail to list.
"Many of our new in­vestors have a fo­cus in Asia, which we be­lieve is a nat­ur­al fit as we plan to grow our ca­pa­bil­i­ties and op­er­a­tions in the re­gion, fol­low­ing the planned launch of our first prod­uct for ear­ly de­tec­tion of na­sopha­ryn­geal can­cer in Hong Kong this year," said Ken Drazan, pres­i­dent, in a state­ment.
A well-known in­vest­ment firm op­er­at­ing be­tween Chi­na, the US and Eu­rope, Al­ly Bridge Group played a cru­cial as­sist role for Ge Li when he took WuXi pri­vate in 2015. Founder and CEO Frank Yu has al­so in­vest­ed in Tesaro and Sor­ren­to Ther­a­peu­tics.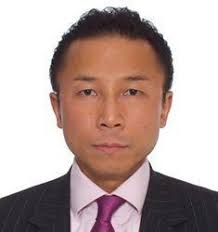 Frank Yu
"We are very im­pressed with the sci­en­tif­ic, clin­i­cal, and soft­ware en­gi­neer­ing achieve­ments the team at GRAIL has made in just over two years. Our sig­nif­i­cant in­vest­ment in GRAIL aligns well with Al­ly Bridge's strong fo­cus on in­vest­ing in some of the world's most in­no­v­a­tive life sci­ence tech­nolo­gies and en­hanc­ing val­ue-cre­ation across ge­o­gra­phies," said Yu in a re­lease.
The funds bring Grail's to­tal haul to $1.5 bil­lion — with the $300 mil­lion be­ing part of $1 bil­lion Grail is re­port­ed­ly seek­ing be­fore the Hong Kong IPO.