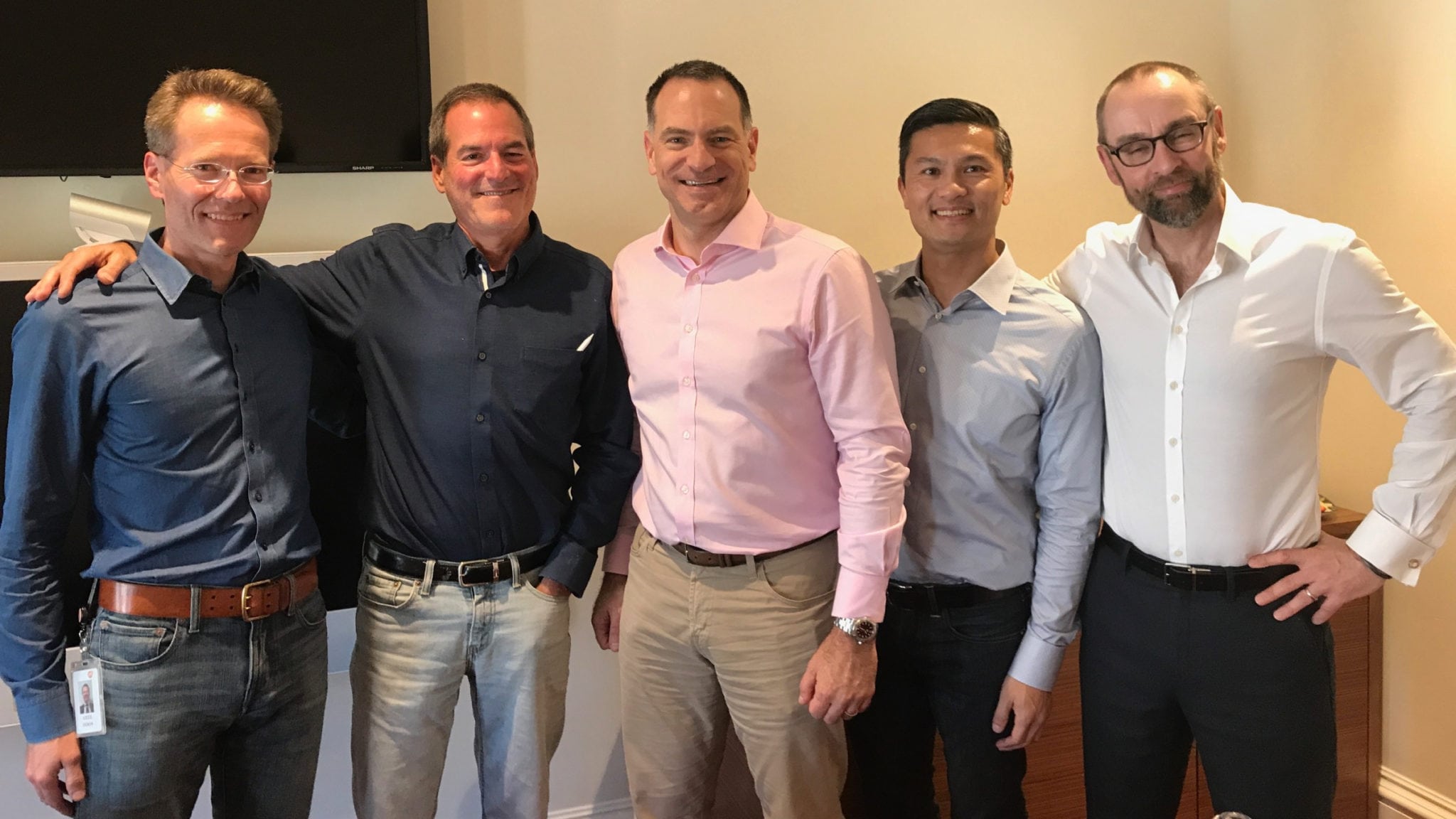 GSK bags Tesaro for $5B as it leaps back in­to com­mer­cial on­col­o­gy and beefs up can­cer drug pipeline
Glax­o­SmithK­line has struck a deal to buy Tesaro $TSRO in a $5.1 bil­lion deal that will vault the phar­ma gi­ant in­to the com­mer­cial on­col­o­gy mar­ket as it stakes out a big new role for it­self in the boom­ing can­cer field.
Long dis­cussed af­ter Tesaro man­age­ment put out the word on sev­er­al oc­ca­sions in the past year that it was look­ing to sell the com­pa­ny and its PARP in­hibitor Ze­ju­la, GSK is pay­ing $75 a share, trig­ger­ing an in­stant 60% spike in the stock this morn­ing as in­vestors caught up to the news to­day.
Wait­ing out the ear­ly buzz al­lowed GSK to pick this com­pa­ny up for a rel­a­tive bar­gain. Tesaro start­ed 2018 at $82 a share, but watched its share price slide 42% un­til to­day as an­a­lysts beat them up over their poor sales per­for­mance. In ear­ly 2017, the stock hit a high of $190. That helps ex­plain why Tesaro was nev­er able to suc­ceed at auc­tion­ing the com­pa­ny ear­li­er, when its share price was still in­flat­ed.
Ze­ju­la is one of sev­er­al PARPs to hit the mar­ket af­ter As­traZeneca pi­o­neered the field with the first ap­proval for Lyn­parza, though lit­tle Tesaro has strug­gled to play catch-up along­side Clo­vis and Pfiz­er, which won a re­cent ap­proval for its PARP, ob­tained in the Medi­va­tion buy­out.
It won't be easy. As­traZeneca and its new part­ners at Mer­ck have poured re­sources in­to the Lyn­parza fran­chise, win­ning block­buster re­turns as they widen their lead over the pack. And the ac­qui­si­tion wasn't ex­act­ly cheered by GSK in­vestors, who drove the stock down a painful 8% af­ter the news hit.
The ac­qui­si­tion, though, gives Hal Bar­ron's resur­gent can­cer re­search group un­der Ax­el Hoos a new drug to work with, as GSK pur­sues new in­di­ca­tions in a range of clin­i­cal tri­als aimed at ex­pand­ing its mar­ket pres­ence in on­col­o­gy.
GSK is just now jump­ing back in­to the com­mer­cial can­cer field af­ter strik­ing a deal with No­var­tis to flip its late-stage and mar­ket­ed on­col­o­gy prod­ucts for a port­fo­lio of vac­cines.
The move comes about a year af­ter Bar­ron — who had a leg­endary run at Genen­tech — took the top R&D job at GSK. As he told me ear­li­er this year, his new team — in­clud­ing new BD chief Kevin Sin — was hard at it scour­ing the globe for deals that made sense for the com­pa­ny.
At this point, a weary Tesaro and Ze­ju­la looked un­der­val­ued. And that made it a prime tar­get for the phar­ma com­pa­ny. GSK has been a ma­jor play­er in HIV and vac­cines, but its phar­ma R&D ops are the weak­est in its heavy­weight class.
This new deal brings a pipeline that al­so adds a PD-1 — one in a tidal wave of check­points — as well as TIM-3 and LAG-3 as­sets, which are al­so not so un­com­mon. In the mean­time, Bar­ron made it clear in a call with re­porters this morn­ing that he was ea­ger to see about the po­ten­tial to ex­pand Ze­ju­la in­to the broad­er HRD-pos­i­tive com­mu­ni­ty, which would dra­mat­i­cal­ly in­crease the size of the mar­ket.
PARPs work by in­ter­fer­ing with DNA re­pair mech­a­nisms that al­low can­cer cells to sur­vive, open­ing up an av­enue that could re­late to a va­ri­ety of can­cers.
So what hap­pens to the 800 or so staffers at Tesaro?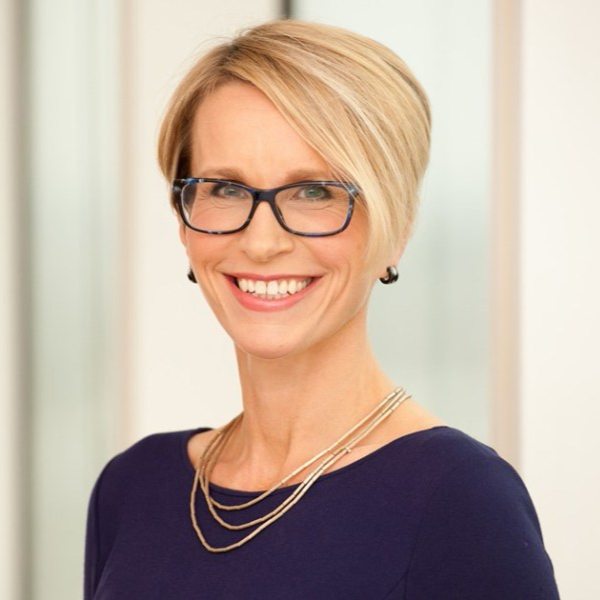 Em­ma Walm­s­ley
In a call with re­porters Mon­day morn­ing, CEO Em­ma Walm­s­ley not­ed that the deal wasn't be­ing dri­ven by cost syn­er­gies and al­so brings com­mer­cial ca­pa­bil­i­ties back to a com­pa­ny that cur­rent­ly doesn't have an on­col­o­gy sales force. In time, she added, they'll look at syn­er­gies — code for cuts — but it's ear­ly days on that.
Walm­s­ley al­so de­clined to say just what kind of peak sales they can ex­pect from Ze­ju­la. In the past, though, peak sales es­ti­mates have climbed to $2 bil­lion.
"Our strong be­lief is that PARP in­hibitors are im­por­tant med­i­cines that have been un­der ap­pre­ci­at­ed in terms of the im­pact they can have on can­cer pa­tients," Bar­ron not­ed in a state­ment. "We are op­ti­mistic that Ze­ju­la will demon­strate ben­e­fit in pa­tients with ovar­i­an can­cer be­yond those who are BR­CA-pos­i­tive as front-line treat­ment. We are al­so very ex­cit­ed that through this trans­ac­tion, we will have the op­por­tu­ni­ty to work with an out­stand­ing Boston-based on­col­o­gy group with deep clin­i­cal de­vel­op­ment ex­per­tise and to­geth­er we will ex­plore Ze­ju­la's ef­fi­ca­cy be­yond ovar­i­an can­cer in­to mul­ti­ple tu­mour types to help many more pa­tients."
---
Im­age: Ax­el Hoos, Hal Bar­ron, John Lep­ore, Kevin Sin and Tony Wood.