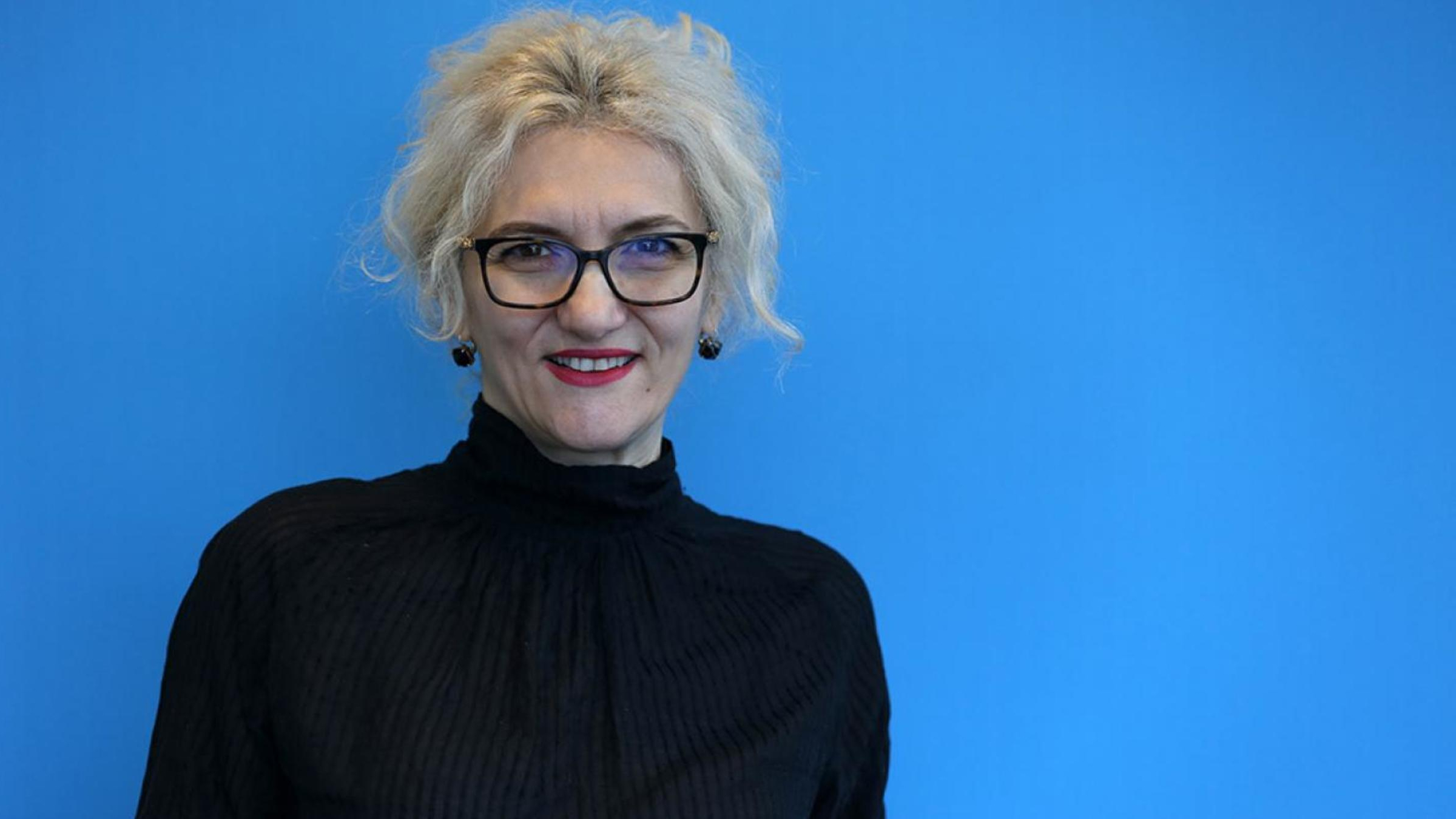 Etleva Kadilli, director of UNICEF's supply division
GSK lands first-ever UNICEF con­tract for malar­ia vac­cine worth $170M
GSK has land­ed a new first from UNICEF — the first-ever con­tract for malar­ia vac­cines, worth up to $170 mil­lion for 18 mil­lion vac­cine dos­es dis­trib­uted over the next three years.
The vac­cine, known as Mosquir­ix or RTS,S, won WHO's back­ing last Oc­to­ber af­ter a con­tro­ver­sial start, but UNICEF said these dos­es will po­ten­tial­ly save thou­sands of lives every year.
"We hope this is just the be­gin­ning," Etl­e­va Kadil­li, di­rec­tor of UNICEF's sup­ply di­vi­sion, said. "Con­tin­ued in­no­va­tion is need­ed to de­vel­op new and next-gen­er­a­tion vac­cines to in­crease avail­able sup­ply, and en­able a health­i­er vac­cine mar­ket. This is a gi­ant step for­ward in our col­lec­tive ef­forts to save chil­dren's lives and re­duce the bur­den of malar­ia as part of wider malar­ia pre­ven­tion and con­trol pro­grammes."
GSK's vac­cine was first ap­proved by the EMA in 2015, but con­cerns arose over the shot's ef­fi­ca­cy, which in clin­i­cal tri­als reached 50% against se­vere malar­ia af­ter the first year, but fell in sub­se­quent years. Some ex­perts al­so ques­tioned the shot's abil­i­ty to pre­vent death, giv­en that stud­ies did not di­rect­ly mea­sure mor­tal­i­ty.
But a WHO 2019 pi­lot pro­gram in three coun­tries — Ghana, Kenya and Malawi — in­formed WHO's rec­om­men­da­tion in Oc­to­ber 2021 and showed that more than two-thirds of chil­dren in the three coun­tries who are not sleep­ing un­der a bed net are ben­e­fit­ing from the vac­cine, lin­ing up wider use of the vac­cine in coun­tries with mod­er­ate to high P. fal­ci­parum malar­ia trans­mis­sion. Two months lat­er, Gavi, the Vac­cine Al­liance said it would pro­vide fund­ing for malar­ia vac­cine pro­grams in el­i­gi­ble coun­tries.
UNICEF al­so said it sup­ports the re­gion­al di­ver­si­fi­ca­tion of vac­cine pro­duc­tion and en­cour­ages GSK and oth­er man­u­fac­tur­ers to con­sid­er part­ner­ing with African com­pa­nies.
Ac­cord­ing to WHO da­ta, more than 30 coun­tries have ar­eas with mod­er­ate to high malar­ia trans­mis­sion, and in 2020, near­ly 500,000 chil­dren died from malar­ia in Africa at a rate of one child death per minute.
"Lives are at stake, every day. WHO wel­comes the progress to se­cure sup­ply and time­ly ac­cess to vac­cine so that more coun­tries can be­gin to in­tro­duce this ad­di­tion­al malar­ia pre­ven­tion tool as rapid­ly as pos­si­ble," said Kate O'Brien, WHO di­rec­tor of the de­part­ment of im­mu­niza­tion, vac­cines and bi­o­log­i­cals. "Giv­en the ini­tial lim­it­ed sup­ply, it is cru­cial that chil­dren liv­ing in ar­eas where the risk of dis­ease and need is high­est are pri­or­i­tized first."
One hitch is that the shot must be ad­min­is­tered in four dos­es, be­gin­ning when chil­dren reach five months of age un­til they turn three years old. Oth­er­wise, some of the best tools to fight malar­ia have been spray­ing in­sec­ti­cides in the home and wrap­ping mat­tress­es with spe­cial nets to ward off the mos­qui­toes that car­ry the par­a­site.