GSK's long-qui­et can­cer R&D group is ready to make some noise as it mounts a break­out late-stage ef­fort
SAN FRAN­CIS­CO — Four years af­ter GSK swapped out its com­mer­cial port­fo­lio of can­cer drugs to No­var­tis, new CEO Em­ma Walm­s­ley is now ready to fos­ter a glob­al role for the can­cer re­search group that was left in the pa­tient hands of Ax­el Hoos.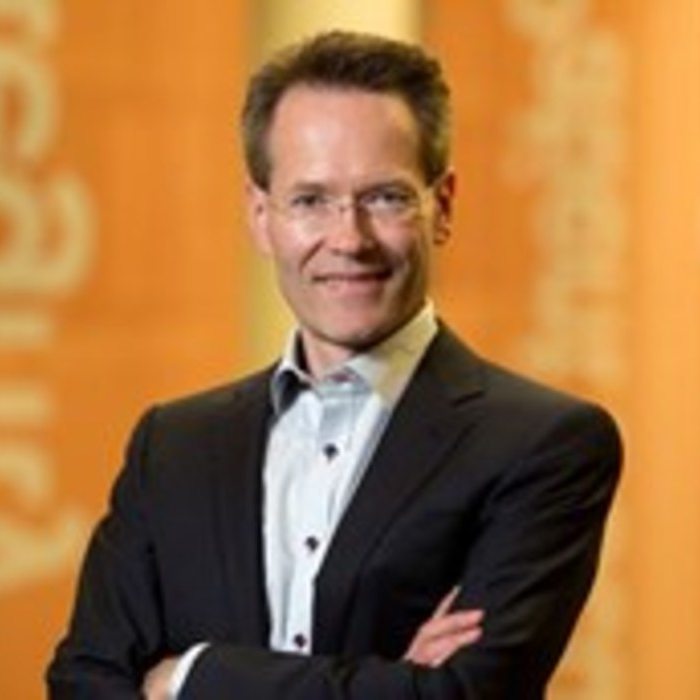 Ax­el Hoos
The star pro­gram be­longs to a BC­MA an­ti­body-drug con­ju­gate ti­tled GSK2857916, new­ly equipped with the FDA's break­through des­ig­na­tion for the hard­est cas­es of mul­ti­ple myelo­ma. Hoos, who now works for can­cer drug leg­end Hal Bar­ron, be­lieves that his team is on pace to steer this to an ap­proval and launch in 2020. And the on­col­o­gy chief is now busi­ly look­ing to beef up the can­cer drug pipeline with new deals.
By all ac­counts, BC­MA can make a huge dif­fer­ence in myelo­ma, as we've been see­ing from some jaw-drop­ping re­sults record­ed in a pair of lead­ing CAR-T pro­grams. GSK's ADC strat­e­gy is fo­cused on ad­vanc­ing a drug that has some im­pres­sive, though frankly not as stun­ning, da­ta. Not all pa­tients are go­ing to be able to be el­i­gi­ble for CAR-Ts — es­pe­cial­ly in the com­mu­ni­ty cen­ters where the bulk of ther­a­py is pro­vid­ed.
Hoos has been la­bor­ing qui­et­ly but per­sis­tent­ly look­ing to the day when GSK would make a bid for the mar­ket with a late-stage pipeline in on­col­o­gy. Once Walm­s­ley took the CEO's job, it be­came quick­ly ev­i­dent that on­col­o­gy would get the spot­light.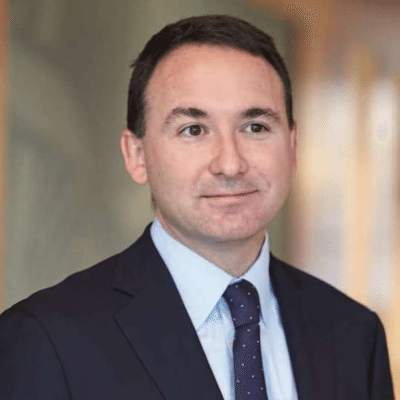 Luke Miels
Luke Miels came in from As­traZeneca, where he had worked close­ly with Pas­cal So­ri­ot on can­cer. Lau­rie Glim­ch­er joined the board from Dana-Far­ber, ready to ad­vise on the sci­ence. Walm­s­ley re­struc­tured the R&D group, scal­ing down on dis­eases and of­fer­ing added sup­port for on­col­o­gy as one of 4 key fields they would go af­ter. Then GSK fol­lowed through and in-li­censed a high pro­file cell ther­a­py pro­gram from Adap­ti­m­mune. Bar­ron's re­cent ar­rival as R&D chief — tak­ing all the reins for a multi­bil­lion-dol­lar re­search ef­fort — sealed the deal.
This week Hoos has been spend­ing time in meet­ings at JP­Mor­gan in San Fran­cis­co, talk­ing over plans for bring­ing in new drugs and tech­nol­o­gy to help shape their re­turn to the can­cer ther­a­py mar­ket.
"JP­Mor­gan is a great stim­u­la­tor," says Hoos with a smile. He sat down on Tues­day af­ter­noon to dis­cuss his work and shared some of his thoughts on the deal­mak­ing now in the works.
"We will do an­oth­er deal in cell ther­a­py," he says, "I'm pret­ty con­fi­dent of that."
And the hunt is on for syn­er­gis­tic tech that can be used to help ad­vance these new plat­form drugs, with an eye to mak­ing the can­cer op­er­a­tion prof­itable af­ter gain­ing the first new ap­provals.
There are some things GSK won't do in on­col­o­gy R&D, in­clud­ing their own PD-1 pro­gram.
"We will not be a leader in PD-1," he says. "We have no il­lu­sions and it makes no sense." And there's no IDO, no CD-19 pro­gram, al­so ar­eas where lead­ers are well ad­vanced in the field.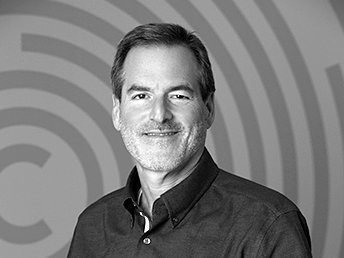 Hal Bar­ron
But they have al­lied them­selves close­ly with Mer­ck to use Keytru­da in com­bi­na­tion with their own in-house pro­grams on ICOS and OX40 ag­o­nists and so on. In the mean­time, the con­tract with No­var­tis al­lows the Swiss multi­na­tion­al to of­fer a bid on the drugs they like, and re­quires GSK to en­ter in­to good faith ne­go­ti­a­tions with them if they de­cide to part­ner. But GSK's hands aren't tied.
Af­ter years on the side­lines, Hoos be­lieves GSK's can­cer group is ready for some break­out suc­cess­es.
"We are mov­ing this thing as fast as we can move it," he says, with the vi­sion that GSK can be­come a leader in the field.