GSK presents case to ex­pand use of its lu­pus drug in pa­tients with kid­ney dis­ease, but the field is evolv­ing. How long will the mo­nop­oly last?
In 2011, Glax­o­SmithK­line's Benlysta be­came the first bi­o­log­ic to win ap­proval for lu­pus pa­tients. Nine years on, the British drug­mak­er has un­veiled de­tailed pos­i­tive re­sults from a study test­ing the drug in lu­pus pa­tients with as­so­ci­at­ed kid­ney dis­ease — a post-mar­ket­ing re­quire­ment from the ini­tial FDA ap­proval.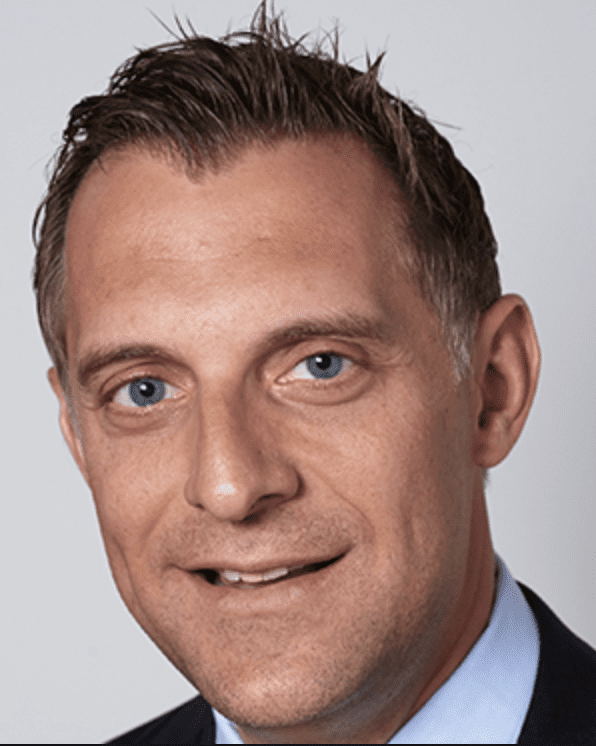 Al Roy Lu­pus Al­liance Re­search
Lu­pus is a drug de­vel­op­er's night­mare. In the last six decades, there has been just one FDA ap­proval (Benlysta), with the field re­sem­bling a grave­yard in re­cent years with a string of fail­ures in­clud­ing UCB and Bio­gen's late-stage flop, as well as de­feats in Xen­cor and Sanofi's pro­grams. One of the main rea­sons the suc­cess has elud­ed re­searchers is be­cause lu­pus, akin to can­cer, is not just one dis­ease — it re­al­ly is a dis­ease of many dis­eases, not­ed Al Roy, ex­ec­u­tive di­rec­tor of Lu­pus Clin­i­cal In­ves­ti­ga­tors Net­work, an ini­tia­tive of New York-based Lu­pus Re­search Al­liance that claims it is the world's lead­ing pri­vate fun­der of lu­pus re­search, in an in­ter­view.
Un­der­stand­ing the dis­ease at the mol­e­c­u­lar lev­el will help re­searchers un­der­stand that cer­tain drugs will be ap­pro­pri­ate for cer­tain pa­tients, he said. "I think our in­abil­i­ty to sort of bet­ter seg­ment the pa­tients is a domi­no ef­fect for us not to bet­ter iden­ti­fy the drugs, and then test them in the right pop­u­la­tion…so right now it's sort of a hodge­podge ap­proach, we sort of throw spaghet­ti at a wall, and hope that some­thing sticks."
Giv­en lu­pus is an au­toim­mune dis­ease, im­mune cells such as B cells and T cells are im­pli­cat­ed in its man­i­fes­ta­tion, which is why some can­cer drugs such as Roche's Gazy­va that share some of the same mech­a­nisms of ac­tion are be­ing test­ed for lu­pus.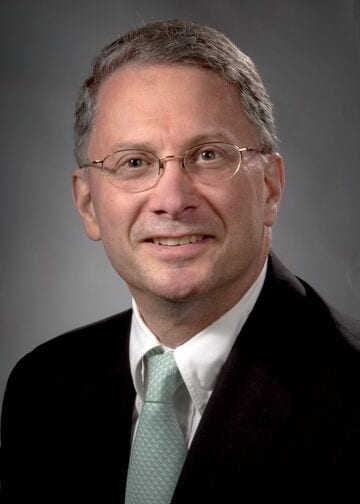 Richard Fu­rie North­well Health
GSK's Benlysta, which in­hibits the repli­ca­tion of B cells, was ini­tial­ly al­so be­ing pur­posed for use in a host of au­toim­mune dis­eases such as rheuma­toid arthri­tis, but the lu­pus da­ta emerged most com­pelling, sug­gest­ed Richard Fu­rie, chief of the di­vi­sion of rheuma­tol­ogy and pro­fes­sor at the Fe­in­stein In­sti­tutes at New York State's largest health­care provider North­well Health, who has in­ves­ti­gat­ed the use of the drug for over two decades.
Fu­rie is al­so the lead in­ves­ti­ga­tor of BLISS-LN, the tri­al that tracked Benlysta's im­pact on the rough­ly 60% of pa­tients with the sys­temic au­toim­mune dis­ease who de­vel­op lu­pus nephri­tis (of which 1 in 4 progress to end-stage re­nal dis­ease) for two years. In the 448 adult pa­tient-tri­al, the in­tra­venous for­mu­la­tion (one-hour IV in­fu­sion month­ly) of the drug plus stan­dard care was com­pared to stan­dard care alone. The topline re­sults were first dis­closed last De­cem­ber.
De­tailed da­ta, pre­sent­ed at a med­ical con­fer­ence on Thurs­day, showed that 43% of lu­pus nephri­tis pa­tients in the Benlysta arm achieved pri­ma­ry ef­fi­ca­cy re­nal re­sponse—a mea­sure of kid­ney func­tion de­fined by re­duc­tion in pro­tein in urine —com­pared with 32.3% of pa­tients in the con­trol arm at 104 weeks. A key sec­ondary goal, com­plete re­sponse rate was al­so sta­tis­ti­cal­ly sig­nif­i­cant­ly in fa­vor of the Benlysta arm at 30%, ver­sus 19.7% in the con­trol arm. Oth­er end­points, such as time to death or re­nal-re­lat­ed event, all point­ed to Benlysta's su­pe­ri­or­i­ty.
For now, with stan­dard care on­ly about a third of pa­tients are get­ting com­plete re­spons­es and so its key to get that com­plete re­sponse rate up — and com­pa­nies have been try­ing to do that for some 20 odd years, but it's been fail­ure af­ter fail­ure af­ter fail­ure, not­ed Fu­rie.
"So this is re­fresh­ing be­cause it works," he said. "So 11 per­cent­age points was the ef­fect size. And when any­body would ask me what kind of ef­fect size would I like to see or what min­i­mum ef­fect size would I'd like to see? My an­swer was al­ways 10%. Con­sid­er­ing how many pa­tients I've sent on dial­y­sis and how many pa­tients have got­ten kid­ney trans­plants. I will take that bar­ring any safe­ty is­sues. And there re­al­ly were no safe­ty is­sues in this study."
While the re­sults are en­cour­ag­ing, and Benlysta en­joys its mo­nop­oly in the lu­pus space for now rak­ing in £613 mil­lion in sales last year, ri­vals are stack­ing up, es­pe­cial­ly in lu­pus nephri­tis (LN). Com­peti­tors have al­so pub­lished their own Phase III da­ta, but with­out head-to-head tri­als, com­par­isons are tricky.
For in­stance, Au­rinia's oral drug, vo­closporin, gen­er­at­ed pos­i­tive piv­otal da­ta last De­cem­ber. When added to stan­dard-of-care the drug, which is de­signed to in­hib­it an en­zyme that ac­ti­vates T-cells called cal­cineurin, in­duced re­nal re­sponse of 40.8%, while those on the con­trol arm ex­pe­ri­enced a rate of 22.5% at 52 weeks. Al­though a pre­vi­ous mid-stage study brought up safe­ty con­cerns with the drug, af­ter more deaths in the vo­closporin arm were record­ed, the Phase III tri­al put those fears to rest with rough­ly sim­i­lar rates of se­ri­ous ad­verse events across both arms.
"De­spite pro­vid­ing Benlysta treat­ment for twice as long as vo­closporin, and set­ting the bar for re­nal re­sponse sub­stan­tial­ly low­er, Benlysta still on­ly man­aged to bare­ly hit sta­tis­ti­cal sig­nif­i­cance. In light of these re­sults, we re­gard the ben­e­fit of Benlysta in LN to be mar­gin­al, at best, sim­i­lar to its ben­e­fit in sys­temic lu­pus ery­the­mato­sus (SLE)," HC Wain­wright an­a­lyst Ed Arce wrote in a De­cem­ber note.
Last No­vem­ber, Roche's Gazvya al­so gen­er­at­ed pos­i­tive mid-stage da­ta when com­bined with stan­dard care in LN pa­tients. The drug — en­gi­neered to at­tach to CD20, a pro­tein found on cer­tain B-cells — met the main goal of in­duc­ing a sta­tis­ti­cal­ly su­pe­ri­or com­plete re­nal re­sponse of 40% at week 76, ver­sus 18% in pa­tients giv­en stan­dard treat­ment, Roche said.
A num­ber of oth­er au­toim­mune and can­cer drugs are al­so be­ing re­pur­posed for use in LN and in the larg­er lu­pus pa­tient pop­u­la­tion. But for Lu­pus Re­search Al­liance's Roy, a sin­gle tar­get ap­proach will not gar­ner the type of im­pact that could trans­form the lives of pa­tients, but a bis­pe­cif­ic strat­e­gy that is be­ing test­ed in ear­li­er stage tri­als from com­pa­nies just might.
"I think a B cell or a T cell sort of drug mech­a­nism is too my­opic, and I think that's been borne out in the tri­als. Even in Benlysta, the ef­fect size was very small. So I think one sort of ther­a­py ei­ther tar­get­ing a B or T cell pop­u­la­tion is not go­ing to be enough," he said. "And un­for­tu­nate­ly, be­cause we have a lack of ap­proved drugs, com­bi­na­tion ther­a­pies aren't re­al­ly some­thing that we can em­ploy in lu­pus as you can em­ploy in oth­er dis­eases, par­tic­u­lar­ly can­cer."
So some com­pa­nies such as Bris­tol My­ers and Am­gen are try­ing to ad­dress the het­ero­gene­ity of the dis­ease with­out know­ing how we strat­i­fy pa­tients at a mol­e­c­u­lar lev­el, rec­og­niz­ing that monother­a­pies at­tack­ing a sin­gle path­way aren't very ef­fec­tive, he not­ed. "So the next best bet is to re­al­ly look at de­vel­op­ing a com­bo ther­a­py by virtue of hav­ing mul­ti­ple mech­a­nisms."