Guard­ing a $2 bil­lion fran­chise op­er­a­tion, Gilead hus­tles up its sN­DA for De­scovy. But will it work?
Gilead has two years to go as it works to tran­si­tion pa­tients from Tru­va­da to De­scovy be­fore the old­er drug sees an on­slaught of gener­ics slice and dice the mar­ket.
But they aren't wast­ing a day.
The big biotech said to­day that they will use a pri­or­i­ty re­view vouch­er to hus­tle along the sup­ple­men­tal ap­pli­ca­tion to sell the drug to re­duce the risk of in­fec­tion among a vul­ner­a­ble HIV-neg­a­tive pop­u­la­tion. That will cut the re­view time down from 10 months to 6.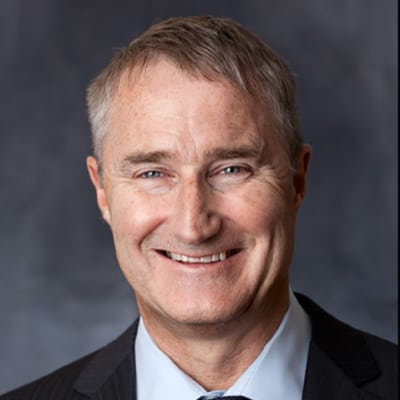 Ge­of­frey Porges
The news fol­lows a rel­a­tive­ly suc­cess­ful Phase III tri­al com­par­ing the two drugs, which has drawn con­sid­er­able scruti­ny and some doubts as to just how lu­cra­tive this may prove in the longterm. The Phase III da­ta an­nounced a month ago were ac­tu­al­ly just non-in­fe­ri­or, though Gilead made much of the sta­tis­ti­cal­ly in­signif­i­cant nu­mer­i­cal su­pe­ri­or­i­ty re­sults for their new brand.
Why? Gilead has a cou­ple of bil­lion dol­lars in rev­enue it won't want to give up to the gener­ics — but it may have to.
Here's SVB Leerink's Ge­of­frey Porges on the Phase III head-to-head:
This re­sult sets the stage for Gilead to ac­tive­ly tran­si­tion the >$2bn in cur­rent PrEP (pre-ex­po­sure pro­phy­lax­is) rev­enue for Tru­va­da to De­scovy. The dif­fer­ences be­tween Tru­va­da and De­scovy re­main mod­est, and it is dif­fi­cult to tell how much of the tran­si­tion will stick af­ter the in­tro­duc­tion of gener­ic Tru­va­da in 2021. At this stage pay­ing ~$18,000 per year, for a 1% dif­fer­ence in Bone Min­er­al Den­si­ty and a 2-4mL/min dif­fer­ence in re­nal func­tion might chal­lenge the gen­eros­i­ty of post-2020 gov­ern­ment and pri­vate pay­ers, but Gilead has more than two years to es­tab­lish the case for De­scovy.
Jef­feries' Michael Yee, though, has been more sup­port­ive, not­ing small im­prove­ments make a big dif­fer­ence over the long, long run pa­tients use HIV meds.
Gilead has long had one of the most ag­gres­sive drug de­vel­op­ment shops in the in­dus­try, which ex­plains the PRV use for a sup­ple­men­tal ap­pli­ca­tion.
---
Im­age: Er­ic Ris­berg AP