GW Phar­ma de­tails an im­pres­sive PhI­II case for a cannabis-based drug for se­vere epilep­sy as it preps an NDA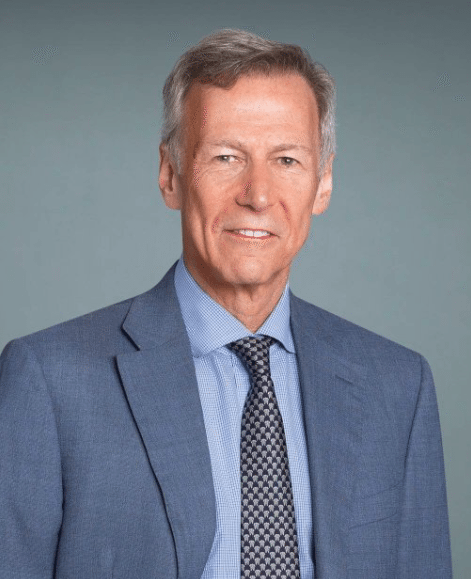 Or­rin Devin­sky, NYU Lan­gone Med­ical Cen­ter
GW Phar­ma­ceu­ti­cals lined up a straight shot at a key ap­proval for Epid­i­olex to­day, pub­lish­ing its im­pres­sive Phase III da­ta for a se­vere form of child­hood epilep­sy which in­spired a block­buster fore­cast for the cannabis-based ther­a­py.
GW an­nounced last spring that Epid­i­olex — a liq­uid ther­a­py us­ing pu­ri­fied cannaba­di­ol — trig­gered a mean re­duc­tion in con­vul­sive seizures of 39% among treat­ment-re­sis­tant pa­tients with Dravet syn­drome, com­pared to on­ly 13% among the place­bo group. A re­port pub­lished in The New Eng­land Jour­nal of Med­i­cine adds to­day that 43% of the drug group had a mean drop of 50% or more — com­pared to 27% in the place­bo group. And 5% stopped hav­ing seizures, with none in the place­bo arm do­ing as well.
GW Phar­ma $GW­PH now plans to file for an FDA ap­proval some­time in the com­ing weeks, with an­a­lysts pro­ject­ing peak sales over a bil­lion dol­lars. GW has had suc­cess­ful tri­als for both Dravet syn­drome as well as an­oth­er rare form of epilep­sy called Lennox-Gas­taut syn­drome, with plans to file for ap­provals on both.
GW's stock jumped 4.4% on the pub­li­ca­tion of the da­ta, which helps ver­i­fy their re­sults.
We al­so got a much bet­ter look at the safe­ty da­ta in the NE­JM ar­ti­cle. A to­tal of 93% of the pa­tients tak­ing the drug ex­pe­ri­enced a side ef­fect, though most were mild or mod­er­ate. AEs were reg­is­tered for som­no­lence, di­ar­rhea, de­creased ap­petite, fa­tigue, vom­it­ing, pyrex­ia, lethar­gy, con­vul­sion and up­per res­pi­ra­to­ry tract in­fec­tions. Ten pa­tients in the drug arm dropped out of the study, com­pared to 3 pa­tients on place­bo.
Most se­ri­ous­ly, 12 pa­tients ex­pe­ri­enced a spike in liv­er en­zymes — a clas­sic red flag on tox­i­c­i­ty — and 4 dropped out of the study. Of the oth­er 9 who stayed, all saw liv­er en­zyme lev­els re­turn to nor­mal.
Leerink's Paul Mat­teis, though, sound­ed a note of con­cern about two is­sues that could trip up GW Phar­ma. In a note to in­vestors, he wrote:
From our con­ver­sa­tions with in­vestors we've heard two bear points on Epid­i­olex ahead of an NDA fil­ing: (1) that clobazam may have been a ma­jor con­trib­u­tor to Epid­i­olex's ef­fi­ca­cy [and that this could ul­ti­mate­ly prove to be im­por­tant to or prob­lem­at­ic for FDA]; and (2) that liv­er en­zyme el­e­va­tions on Epid­i­olex could in part hin­der broad use, pos­si­bly via un­fa­vor­able la­bel­ing lan­guage. We don't re­al­ly un­der­stand the lat­ter con­cern since val­proate – an an­ti-epilep­tic with a black box warn­ing for he­pa­to­tox­i­c­i­ty and more se­ri­ous liv­er en­zyme is­sues than ob­served in GW's ph3 pro­gram – is broad­ly used in the re­frac­to­ry epilep­sy set­ting. How­ev­er, re­gard­ing the clobazam drug-drug in­ter­ac­tion, seizure re­duc­tion sub-group analy­ses re­main of in­ter­est. GW has sug­gest­ed that these analy­ses could be pre­sent­ed be­fore a po­ten­tial FDA ad­vi­so­ry com­mit­tee but spe­cif­ic guid­ance has not been com­mu­ni­cat­ed.
"Dravet syn­drome is one of the most dif­fi­cult types of epilep­sy to treat and many of the chil­dren in this study were ex­pe­ri­enc­ing dozens, even hun­dreds, of seizures per month de­spite tak­ing mul­ti­ple con­cur­rent an­ti-epilep­tic med­ica­tions," said Or­rin Devin­sky, the lead au­thor from the NYU Lan­gone Med­ical Cen­ter's Com­pre­hen­sive Epilep­sy Cen­ter. "These re­sults sug­gest that Epid­i­olex can pro­vide clin­i­cal­ly mean­ing­ful ben­e­fits and I look for­ward to the prospect of an ap­pro­pri­ate­ly stan­dard­ized and test­ed phar­ma­ceu­ti­cal for­mu­la­tion of cannabid­i­ol avail­able as a treat­ment op­tion for these pa­tients."