Halozyme slides on an ear­ly fu­til­i­ty fail­ure for its lead can­cer ther­a­py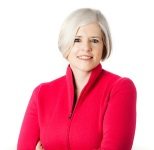 He­len Tor­ley
Halozyme shares slipped 8% on Thurs­day af­ter the biotech re­port­ed that one of its com­bo stud­ies us­ing PEGPH20 couldn't clear an ear­ly test for fu­til­i­ty.
In­ves­ti­ga­tors were us­ing a com­bi­na­tion of PEGPH20 plus Folfiri­nox against Folfiri­nox alone on pre­vi­ous­ly un­treat­ed metasta­t­ic pan­cre­at­ic can­cer, a tough chal­lenge for any drug. Now the San Diego-based biotech has halt­ed en­roll­ment as it analy­ses the da­ta.
SWOG, an in­de­pen­dent net­work of re­searchers that de­sign and con­duct can­cer clin­i­cal tri­als, was han­dling the study.
PEGPH20 — the biotech's lead ther­a­py — us­es an en­zyme to de­grade hyaluro­nan, a chain of nat­ur­al sug­ars that ac­cu­mu­late around a range of tu­mor types. They are work­ing with ev­i­dence that the treat­ment makes it eas­i­er for ther­a­pies to pen­e­trate a tu­mor's de­fens­es. And Halozyme is en­gaged in a range of com­bi­na­tion stud­ies to put the the­o­ry to the test.
Near the be­gin­ning of this year Halozyme re­port­ed pos­i­tive top line da­ta from a mid-stage study ex­am­in­ing a com­bi­na­tion of PEGPH20 with Cel­gene's Abrax­ane and gem­c­itabine in ad­vanced pan­cre­at­ic can­cer with high lev­els of hyaluro­nan. PFS was 8.6 months for the triple and 4.5 months for the dou­ble.
Shares of Halozyme dropped 10% last fall af­ter the com­pa­ny an­nounced that Ab­b­Vie opt­ed to drop one of their part­nered pro­grams us­ing their plat­form tech with a tu­mor necro­sis fac­tor al­pha tar­get. Their Phase I study fell short of its tar­gets, forc­ing the end of the pro­gram. But they'll con­tin­ue to work to­geth­er un­der the terms of their $153 mil­lion 2015 pact.
"We see every clin­i­cal tri­al in­volv­ing PEGPH20 as a pos­si­bil­i­ty to ad­vance the study and un­der­stand­ing of how to treat pa­tients with some of the most dif­fi­cult can­cers," said Dr. He­len Tor­ley, pres­i­dent and CEO. "We will work with SWOG to bet­ter un­der­stand these da­ta and the pa­tients who may best ben­e­fit from the ad­di­tion of PEGPH20."