Ham­mered by a se­ries of set­backs, NewLink ax­es staff (again) and cir­cles its wag­ons around trou­bled IDO pro­gram
Three months af­ter NewLink Ge­net­ics scrapped a com­bi­na­tion pro­gram for its IDO path­way drug in­dox­i­mod in the gen­er­al rout that fol­lowed the fail­ure of In­cyte's big IDO project for epaca­do­stat, the biotech is nev­er­the­less cir­cling its wag­ons around a last stand ef­fort to prove their ther­a­py can work and make it to the mar­ket. In the process, the Iowa-based com­pa­ny has slashed close to a third of its staff and re­or­ga­nized the C suite in the process.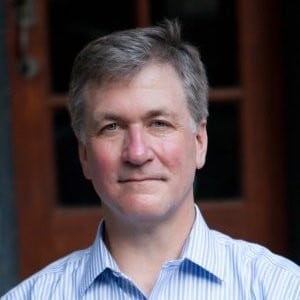 Jack Hen­ne­man
Re­duc­ing the cash burn, NewLink — helmed by Chuck Link — says it ex­pects to spend about $40 mil­lion a year, with enough cash to get in­to the sec­ond half of 2021.
Three years ago the stock $NLNK trad­ed at around $55. To­day it closed at $3.78, with a mar­ket cap of $140 mil­lion.
All the mon­ey is rid­ing on a drug that has come un­der a very dark cloud in­deed, since In­cyte's IDO drug im­plod­ed in a piv­otal com­bi­na­tion study with Keytru­da. Once a dar­ling of the I/O crowd as a like­ly win­ner in the race to de­vel­op next-gen drugs, In­cyte's suc­cess had in­spired oth­ers to fol­low.
In­cyte's ug­ly fail­ure had the re­verse ef­fect, forc­ing NewLink to scrap a Phase III while Mer­ck and Bris­tol-My­ers and As­traZeneca all re­viewed their plans and re­treat­ed from am­bi­tious de­vel­op­ment sched­ules. Now the com­pa­ny is ax­ing 25 staffers in the re­struc­tur­ing while al­so turn­ing to a re­lat­ed pro­gram for NLG802.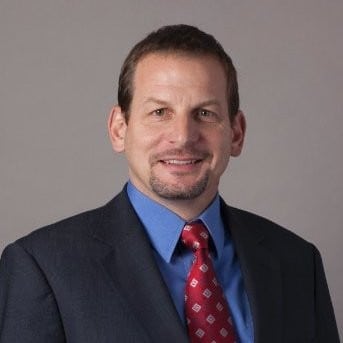 Bri­an Wi­ley
That's about all NewLink has left. The biotech has been hit by a se­ries of shud­der­ing blows. A year ago Roche wrote off a col­lab­o­ra­tion on an IDO dubbed navox­i­mod af­ter that drug foundered in the clin­ic. And a year be­fore that NewLink was forced to re­struc­ture af­ter the fail­ure of a pan­cre­at­ic can­cer vac­cine.
The SEC fil­ing by NewLink to­day al­so re­vealed that CFO Jack Hen­ne­man re­signed his po­si­tion to be­come chief ad­min­is­tra­tive of­fi­cer as he plans his de­par­ture for lat­er in the year. He'll get $42,360 plus a bonus and 12 months salary for sev­er­ance. Chief com­mer­cial of­fi­cer Bri­an Wi­ley left a few days ago.