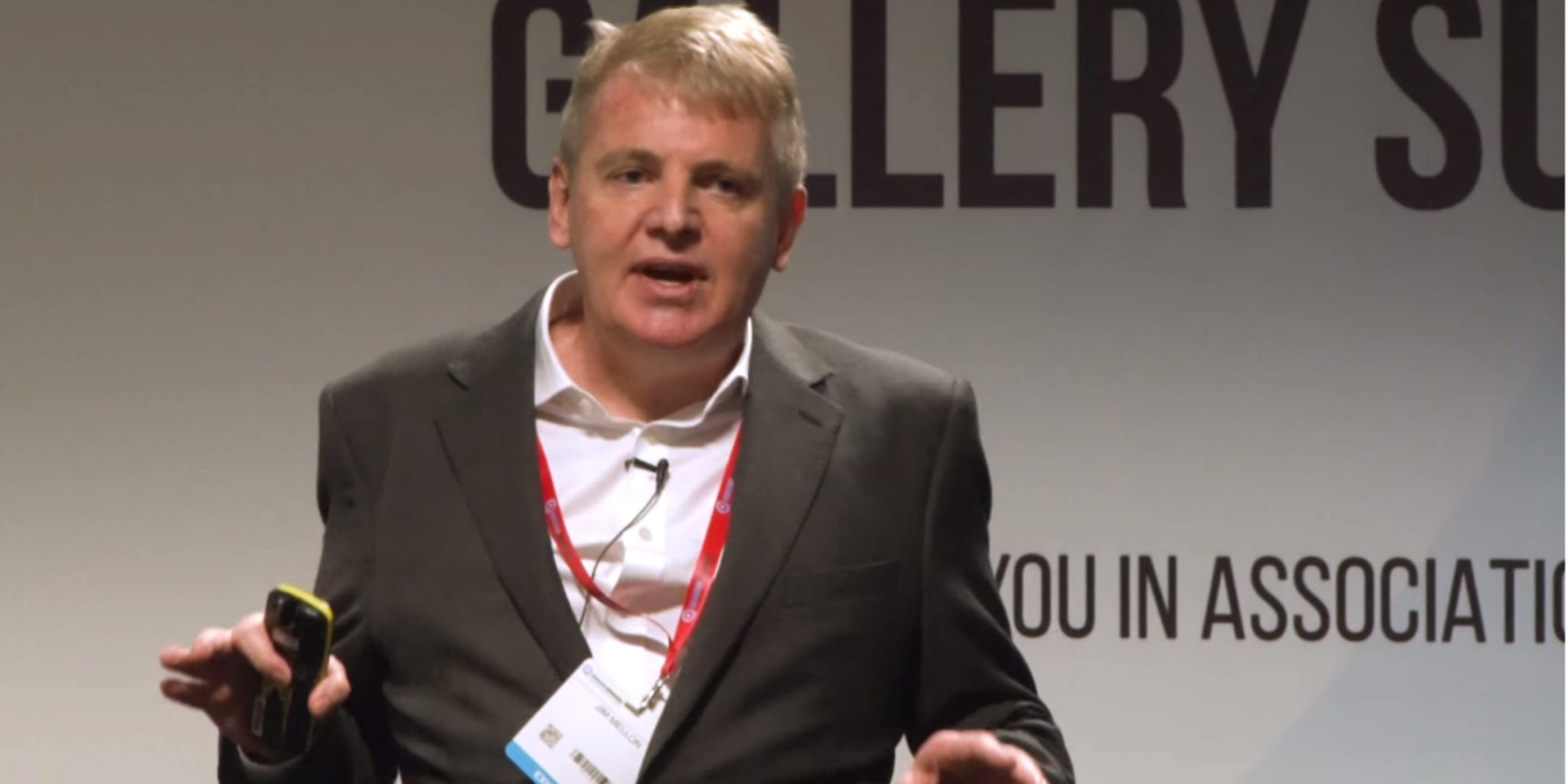 Health­i­er, longer lifes­pans will be a re­al­i­ty soon­er than you think, Ju­ve­nes­cence promis­es as it clos­es $100M round
Ear­li­er this year, an ex­ec­u­tive from Ju­ve­nes­cence-backed AgeX pre­dict­ed the field of longevi­ty will even­tu­al­ly "dwarf the dot­com boom." Greg Bai­ley, the UK-based an­ti-ag­ing biotech's CEO, cer­tain­ly hopes so.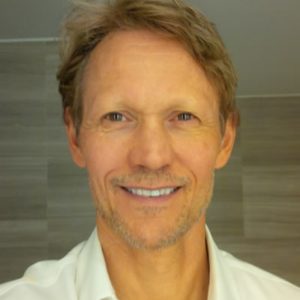 Gre­go­ry Bai­ley
On Mon­day, Ju­ve­nes­cence com­plet­ed its $100 mil­lion Se­ries B round of fi­nanc­ing. The com­pa­ny is backed by British bil­lion­aire Jim Mel­lon — who wrote his 400-page guide to in­vest­ing in the field of longevi­ty short­ly af­ter launch­ing the com­pa­ny in 2017. Bai­ley, who served as a board di­rec­tor for sev­en years at Medi­va­tion be­fore Pfiz­er swal­lowed the biotech for $14 bil­lion, is joined by De­clan Doogan, an in­dus­try vet­er­an with stints at Pfiz­er $PFE and Amarin $AM­RN.
The busi­ness of an­ti-ag­ing is gain­ing steam — Bank of Amer­i­ca has fore­cast the mar­ket will bal­loon to $610 bil­lion by 2025, from an es­ti­mat­ed $110 bil­lion cur­rent­ly — but in­vestors are cau­tious, Bai­ley not­ed in an in­ter­view with End­points News.
"I think there's a huge amount of skep­ti­cism. There's an enor­mous num­ber of char­la­tans…I un­der­stand why they would be think­ing you know, is this re­al?" he said. "(W)alk in­to your lo­cal drug­store, you're go­ing to see about 50 prod­ucts that claim to be an­ti-ag­ing, and I can as­sure you that none of them are. So I think that there's a healthy dose of skep­ti­cism."
In­sti­tu­tions tend to move in lock­step when they're in­vest­ing, he added.
"VCs are as­ton­ish­ing, you know, if one of them buys the yel­low hal­ter top, all of them have to buy a yel­low hal­ter top," he said, quot­ing tech VC Tim Drap­er.
Bai­ley sug­gest­ed that in­vestors are not quite as en­thu­si­as­tic about plac­ing bets on an­ti-ag­ing, as they are in the tech world. "We're dra­mat­i­cal­ly be­ing un­der­served…it's not get­ting the ex­po­sure that tech gets, con­sid­er­ing the size of the mar­ket," he said. "There is a dis­con­nect on what in­vestors — so­phis­ti­cat­ed in­vestors — in­sti­tu­tions, how they're view­ing this, I don't think they quite grasp how fast this is go­ing to hap­pen, and how big it's go­ing to be."
Ju­ve­nes­cence has now raised $165 mil­lion in the last 18 months — in Jan­u­ary it un­veiled the first $46 mil­lion tranche of the Se­ries B — and the mon­ey is be­ing used to fund longevi­ty projects with the lofty goal of ex­tend­ing hu­man lifes­pans to 150 years.
It is a pop­u­lar vi­sion. In­spired by Mel­lon, ven­ture cap­i­tal­ist Sergey Young — who is in charge of all things longevi­ty at the non-prof­it XPRIZE and VC fund BOLD Cap­i­tal Part­ners — un­veiled a $100 mil­lion fund with the same goal in Feb­ru­ary. Google-owned stealthy biotech Cal­i­co is af­ter the same prize — and has part­nered with Ab­b­Vie $AB­BV.
Ju­ve­nes­cence has been busy, col­lab­o­rat­ing with dif­fer­ent groups and set­ting up JVs, such as Alex Zha­voronkov's AI shop at In­sil­i­co Med­i­cine — and has in­vest­ed in firms in­clud­ing AgeX $AGE and Ly­Ge­n­e­sis. In Feb­ru­ary, Ju­ve­nes­cence de­buted an an­ti-ag­ing joint ven­ture with the Buck In­sti­tute ded­i­cat­ed to in­duc­ing ke­to­sis. In re­cent months, it spawned a new biotech called Sou­vien Ther­a­peu­tics, which is de­vel­op­ing med­i­cines to ad­dress the epi­ge­net­ic un­der­pin­nings of neu­rode­gen­er­a­tive dis­eases, and in­ject­ed $6.5 mil­lion in eq­ui­ty fi­nanc­ing in­to a pre­clin­i­cal meta­bol­ic dis­ease biotech dubbed BY­OMass.
This quar­ter, Ju­ve­nes­cence plans to close three more projects, Bai­ley said. The com­pa­ny is work­ing on for­ti­fy­ing its ma­chine learn­ing ca­pa­bil­i­ty to make sense of huge swathes of da­ta that could help iso­late path­ways to de­vel­op dis­ease-mod­i­fy­ing ther­a­peu­tics, as well as adding prod­ucts to pad its port­fo­lio. The idea is to pur­sue prod­ucts that ad­dress in­flam­ma­tion and fi­bro­sis to slow ag­ing.
Mean­while, the com­pa­ny will main­tain a fo­cus on re­gen­er­a­tion. "I'm mind­ful that if you live to 150, you know, peo­ple don't want to be all wrin­kled, and in a wheel­chair. So what we want to be able to do is re­gen­er­ate tis­sues," Bai­ley said.
The plan for an IPO re­mains in place. Yet Bai­ley ac­knowl­edged the com­pa­ny is wary of leap­ing on­to a mar­ket pre­ma­ture­ly, draw­ing a com­par­i­son with plant-based meat sub­sti­tute mak­er Be­yond Meat.
"Clear­ly, we need to have a re­cep­tive mar­ket and…we've seen that with Be­yond Meat…so I think that in­vestors are go­ing to come to terms for this in the near fu­ture," he said. "We're talk­ing to banks…I think that we're well-poised, go­ing in­to the next year to do that."
In the com­ing five to sev­en years, Ju­ve­nes­cence has bold plans. It ex­pects to have at least four an­ti-ag­ing prod­ucts on the mar­ket, Bai­ley said. "I'm hope­ful that we have gone through proof-of-con­cept with three phar­ma­ceu­ti­cal agents and are li­cens­ing with big phar­ma, be­cause we're not hir­ing 10,000 sales reps. So we'll let them do that."
Sci­ence fic­tion is now sci­ence, he un­der­scored. "I think the world is go­ing to be shocked."