Hear­ing loss spe­cial­ists at Fre­quen­cy pin the blame for PhI­Ia flop on tri­al de­sign — but they could­n't stem a freefall in share price
When Fre­quen­cy Ther­a­peu­tics scored $80 mil­lion in cash from Astel­las to jump­start an al­liance, the biotech cau­tious­ly point­ed to Phase I/II da­ta bol­ster­ing hope that they might in­deed have a ground­break­ing re­gen­er­a­tive med­i­cine ap­proach to restor­ing hear­ing, lean­ing on re­search done by Bob Langer and Jeff Karp out of MIT around prog­en­i­tor cell ac­ti­va­tion.
New­ly re­leased Phase IIa re­sults are now keep­ing them away from that lofty goal.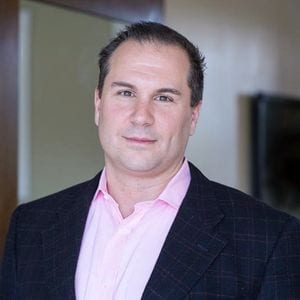 David Lucchi­no
At the in­ter­im analy­sis, four week­ly in­jec­tions of FX-322 failed to im­prove things for pa­tients with mild to mod­er­ate­ly se­vere sen­sorineur­al hear­ing loss, whether they looked at word recog­ni­tion, words-in-noise, pure tone au­diom­e­try and ad­di­tion­al ex­plorato­ry or oth­er mea­sures.
Fre­quen­cy ex­ecs, though, be­lieve the blame lies not with the drug but with the tri­al de­sign. Armed with pre­lim­i­nary da­ta from a sep­a­rate Phase I/II tri­al, they are all but giv­ing up on the four-dose reg­i­men and go­ing back to take a sin­gle-shot ap­proach through fur­ther eval­u­a­tion in­stead — with lessons tak­en from the lat­est mid-stage tri­al.
"I can tell you that we have tak­en a mean­ing­ful step clin­i­cal­ly, though not in the way we an­tic­i­pat­ed," CEO David Lucchi­no said in an in­vestor call.
Cowen an­a­lyst Phil Nadeau was sym­pa­thet­ic to the ar­gu­ment, not­ing that while the topline read­out brings the bi­o­log­ic ef­fect of the drug in­to ques­tion, Fre­quen­cy may have a point in con­tin­u­ing its de­vel­op­ment:
We agree that the repli­ca­tion of the ini­tial sin­gle dose da­ta sug­gest that '322's pro­file should con­tin­ue to be ex­plored. Though there are nu­mer­ous caveats to sin­gle arm stud­ies (most no­tably the con­tralat­er­al ear in study '111 need not have WR deficits at base­line) the con­sis­ten­cy of ef­fect in the two tri­als pro­vides a sig­nal of ef­fi­ca­cy for the sin­gle in­jec­tion reg­i­mens.
In­vestors are less cheery, tank­ing the shares 77.98% Tues­day af­ter­noon.
The first of two main is­sues, Lucchi­no ex­plained, was that the four week­ly in­jec­tions seemed to "tem­porar­i­ly over­whelm the ear."
"This is a bit of an over­sim­pli­fied anal­o­gy, but one that can pos­si­bly fit: When you re­seed the lawn, you need to stay off the grass," he said. "In oth­er words, while we can't see the pre­cise mech­a­nisms in play, mul­ti­ple week­ly in­jec­tions led to con­di­tions that did not al­low FX-322 to achieve its in­tend­ed ef­fect."
Sec­ond­ly, he im­plied that some pa­tients may have ex­ag­ger­at­ed the ex­tent of their word recog­ni­tion deficit in or­der to get in­to the study, re­sult­ing in an un­ex­pect­ed­ly high lev­el of hear­ing ben­e­fit in the place­bo group — "out­liers" that his team had nev­er seen be­fore.
In the tri­al, all 95 par­tic­i­pants re­ceived four in­jec­tions to­tal, with dif­fer­ent com­bi­na­tions of drug and place­bo. None of the treat­ment groups had dis­cernible ben­e­fit com­pared to place­bo.
The rea­son Fre­quen­cy is hold­ing out hope comes most­ly from pre­lim­i­nary re­sults in an open-la­bel study in which a sin­gle dose of FX-322 was giv­en to 33 pa­tients with se­vere SNHL. With the un­treat­ed ear as the con­trol, in­ves­ti­ga­tors re­port­ed that 34% of par­tic­i­pants saw a 10% or greater im­prove­ment in word recog­ni­tion scores. A sub­set even more than dou­bled their WR scores.
Two oth­er ear­ly-stage, place­bo-con­trolled tri­als on the sin­gle in­jec­tion are on­go­ing, fo­cus­ing on age-re­lat­ed hear­ing loss and se­vere SNHL, re­spec­tive­ly. Re­sults should be in lat­er this year — when Fre­quen­cy al­so ex­pects to re­port fi­nal num­bers from the flopped Phase IIa.
"We rec­og­nized when we start­ed and con­tin­ue to rec­og­nize to­day that achiev­ing such a bold goal would not be with­out un­ex­pect­ed turns along the way," Lucchi­no said. "We be­lieve in the tech­nol­o­gy, we be­lieve in the da­ta, and we will fol­low the sci­ence."