Her­cules vet launch­es a new life sci­ences lender with $400M to put in­to play
A long­time vet­er­an of the life sci­ences lend­ing world has just launched a new op­er­a­tion with an ini­tial $400 mil­lion to lend out to the in­dus­try.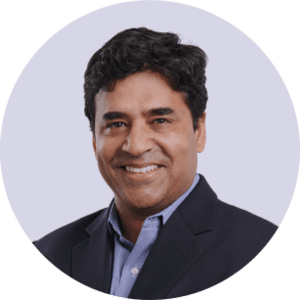 Parag Shah
Parag Shah — who helmed the life sci­ences team at Her­cules for more than 10 years, lend­ing out more than $2 bil­lion — is lead­ing the new group at K2 HealthVen­tures. Ac­cord­ing to his LinkedIn pro­file, Shah start­ed K2HV late last year with back­ing from L1 Health in the lead up to to­day's an­nounce­ment.
Their mis­sion is to pro­vide debt and eq­ui­ty to pri­vate and pub­lic biotech com­pa­nies, a boom­ing field with a big ap­petite for cash of all kinds. And in this case, they're tout­ing their ex­pe­ri­ence in the busi­ness, act­ing as ad­vi­sors as well as lenders.
"We be­lieve that for grow­ing com­pa­nies to reach the next lev­el, they need pa­tient fi­nan­cial sup­port, proven busi­ness ex­per­tise, and a fund­ing part­ner that un­der­stands val­ue and risk in this spe­cial­ized space," Shah said in a state­ment. "K2HV em­bod­ies these prin­ci­ples. And like the com­pa­nies with which we hope to part­ner, we are dri­ven by both prof­it and pur­pose."