Here's why 23-year-old Lau­ra Dem­ing is bet­ting $22M on an­ti-ag­ing R&D
An MIT stu­dent at 14, a drop-out at 16 and an en­tre­pre­neur run­ning her own small biotech ven­ture fund at 17, Lau­ra Dem­ing is not your typ­i­cal ven­ture ex­ec. Now, at 23, she's raised a $22 mil­lion fund — her sec­ond for the Longevi­ty Fund — that will look to in­vest in more com­pa­nies like Uni­ty Biotech­nol­o­gy which are look­ing to ad­vance new an­ti-ag­ing drugs.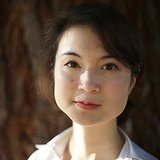 Lau­ra Dem­ing
An­ti-ag­ing is just now com­ing in­to vogue, as Uni­ty Biotech­nol­o­gy's re­cent $151 mil­lion B round in­di­cates. But Dem­ing got start­ed long be­fore an­ti-ag­ing gained some trac­tion with tra­di­tion­al VCs. Now, as the field gains steam, she plans on build­ing on her bets.
TechCrunch did a great in­ter­view with Dem­ing, pro­vid­ing her back­ground and what she's plan­ning on do­ing. It's well worth the read for any­one in biotech.
Here's one ex­cerpt from the in­ter­view on why you should care about this new breed of biotech.
In part be­cause not long ago, if you talked with most VCs about ag­ing, they didn't think there was any­thing there. I think ag­ing is such a young sci­ence, they hadn't heard about it. Mean­while, I care a lot about it, and though we don't know if it'll work or not, it's not un­like [biotech com­pa­nies try­ing to tack­le] can­cer in that way, and if you be­lieve in can­cer com­pa­nies, you should al­so care about ag­ing com­pa­nies.
I've been see­ing a lot of fresh en­er­gy fo­cus­ing on an­ti-ag­ing re­search, in­clud­ing the cre­ation of Ju­ve­nes­cence and new al­liances be­tween In­Sil­i­co, an an­ti-ag­ing spe­cial­ist in AI, and GSK. It's still ear­ly days, but you can see the field steadi­ly gain­ing trac­tion among in­vestors, de­vel­op­ers and sci­en­tists.