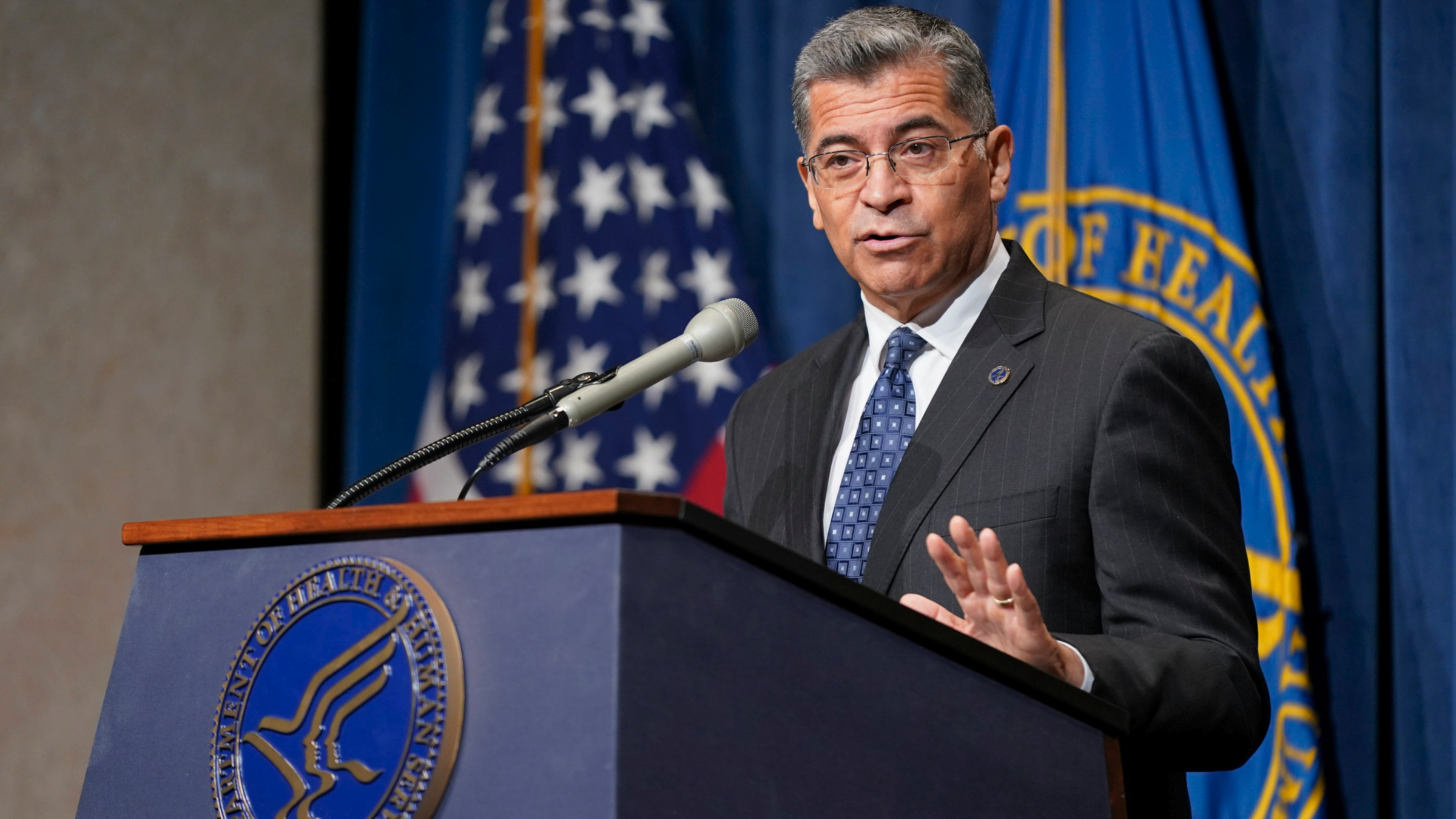 HHS Secretary Xavier Becerra (AP Photo/Patrick Semansky)
HHS lines up near­ly $700M in sup­ply deals to com­bat mon­key­pox and stock up on a small­pox treat­ment
The De­part­ment of Health and Hu­man Ser­vices is dou­bling down on ef­forts to se­cure more dos­es of Bavar­i­an Nordic's mon­key­pox vac­cine and Chimerix's small­pox treat­ment as the CDC re­veals that few peo­ple have com­plet­ed their full vac­cine se­ries.
BAR­DA an­nounced on Mon­day that it's shelling out $11 mil­lion to Michi­gan-based Grand Riv­er Asep­tic Man­u­fac­tur­ing, which agreed ear­li­er this month to per­form fill and fin­ish ser­vices for Bavar­i­an Nordic's mon­key­pox vac­cine Jyn­neos.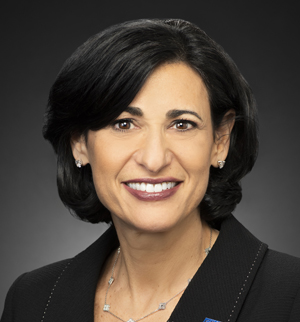 Rochelle Walen­sky
Jyn­neos re­mains the on­ly vac­cine that's specif­i­cal­ly ap­proved by the FDA to pre­vent mon­key­pox — and though it's a two-dose vac­cine, CDC di­rec­tor Rochelle Walen­sky said in a White House brief­ing on Fri­day that 97% of shots that have been de­liv­ered so far have been first dos­es.
"While we are en­cour­aged by the scale-up, there are many peo­ple el­i­gi­ble for sec­ond dos­es, and very few of the dos­es ad­min­is­tered so far are record­ed [as] sec­ond dos­es," she said dur­ing the brief­ing. "I'd like to take this mo­ment to em­pha­size that this is a two-dose vac­cine and it is im­por­tant to re­ceive the sec­ond dose in the se­ries."
As part of BAR­DA's Ju­ly con­tract for 5 mil­lion vials of Jyn­neos, Bavar­i­an Nordic agreed to al­low a US-based man­u­fac­tur­er to fill and fin­ish 2.5 mil­lion vials.
"We con­tin­ue to build on our ef­forts to se­cure and make safe and ef­fec­tive vac­cines read­i­ly avail­able," HHS Sec­re­tary Xavier Be­cer­ra said in a state­ment. "This new agree­ment so­lid­i­fies a do­mes­tic man­u­fac­tur­ing ca­pa­bil­i­ty that will bring us more vac­cine soon­er to end this out­break."
Mean­while, BAR­DA struck a deal with Chimerix for up to 1.7 mil­lion dos­es of its small­pox treat­ment Tem­bexa. An ini­tial $115 mil­lion will grant the US gov­ern­ment 319,000 dos­es, but the 10-year con­tract has ad­di­tion­al op­tions worth an­oth­er $551 mil­lion, plus post-mar­ket­ing ac­tiv­i­ties worth $13 mil­lion. Over­all, the con­tract is worth up to $680 mil­lion.
Back in May, Chimerix agreed to sell its Tem­bexa rights to Emer­gent BioSo­lu­tions, which has of­fered $225 mil­lion up­front and mile­stones that could reach $100 mil­lion.
How­ev­er, the clos­ing of that deal is de­pen­dent on "BAR­DA's ap­proval of a pre-no­va­tion agree­ment be­tween Chimerix and EBS," ac­cord­ing to a news re­lease.
"Our col­lab­o­ra­tion with BAR­DA for the de­vel­op­ment of TEM­BEXA has pro­vid­ed the Unit­ed States gov­ern­ment with a sec­ond ther­a­peu­tic op­tion to en­sure the fed­er­al gov­ern­ment's readi­ness for a po­ten­tial small­pox emer­gency," Chimerix CEO Mike Sher­man said.
While there's no treat­ment ap­proved for mon­key­pox in the US, an­tivi­rals such as Tem­bexa and Siga's Tpoxx may be used, ac­cord­ing to the NIH.
The US is al­so ramp­ing up ship­ments of Siga's Tpoxx treat­ment which was shown to clear 10 of 25 mon­key­pox pa­tients' le­sions by day 7, and 23 pa­tients' le­sions by day 21, ac­cord­ing to da­ta pub­lished by JA­MA.
In the hopes of stretch­ing the US sup­ply of Jyn­neos, the FDA a cou­ple of weeks ago cleared most peo­ple for in­tra­der­mal in­jec­tions, which are more dif­fi­cult to ad­min­is­ter cor­rect­ly but re­quire much less vac­cine. While of­fi­cials claimed the new route of ad­min­is­tra­tion would ex­pand sup­ply by five-fold, vac­cine clin­ics have re­port­ed­ly strug­gled to squeeze a full five dos­es out of each vial.
Dur­ing the press brief­ing, White House mon­key­pox re­sponse co­or­di­na­tor Robert Fen­ton said clin­ics are ex­tract­ing be­tween 4.5 to 5 dos­es per vial.
So far, 1.1 mil­lion vials of vac­cine have been made avail­able, and 75% of ju­ris­dic­tions are ad­min­is­ter­ing dos­es in­tra­der­mal­ly while about 20% are work­ing to get there, Fen­ton said. As of Aug, 23, 207,000 dos­es had been ad­min­is­tered.
This sto­ry has been up­dat­ed to clar­i­fy that the Chimerix deal is in­tend­ed to pre­pare for a po­ten­tial small­pox emer­gency.